Or, at the very least, they will make her smile. If you want to make a unique gift for a special lady in your life, look no further than these weird gifts. These will work as a gag gift, too, for any occasion.
Some of these gifts are really weird. Others are actually quite useful. Bu all of them are fun. It's a lot of fun gifting them and even more fun receiving them. We are sure you'll definitely find a gift for a lady that has everything.
We have included the shopping links for your convenience. We earn a commission from Amazon for them but it costs you nothing extra.
Let's dig in!
I Love Weird And I Am Weird Couples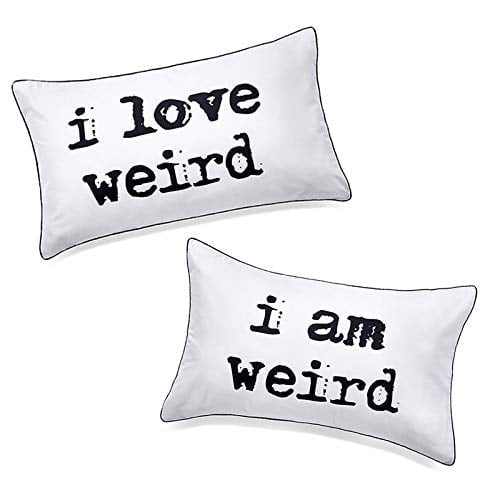 Cute couple pillowcase for her. This is a cute gift for wife, girlfriend, mom, best friend.
Morse Code Bracelet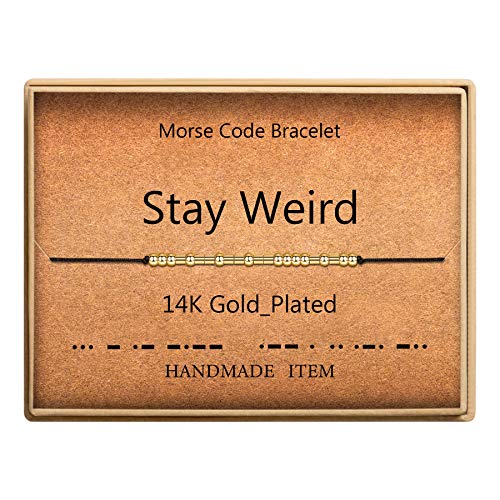 This is a cute and simple lightweight bracelet with the powerful signaling tool of Morse code. It works on adjustable beads in a diameter of 2mm that leaves on through daily wear including baths.
The Original Toilet Night Light Tech Gadget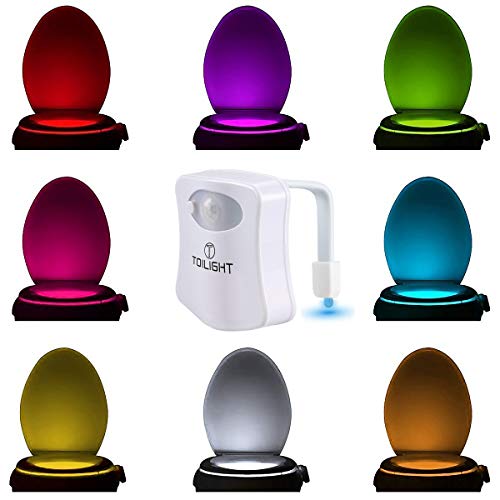 Want a great gift for your wife? One that she'll actually want? Look no further! ToiLight will make any trip to the toilet brighter and safer too.
Don't Be a Bridezilla Stress Relief Putty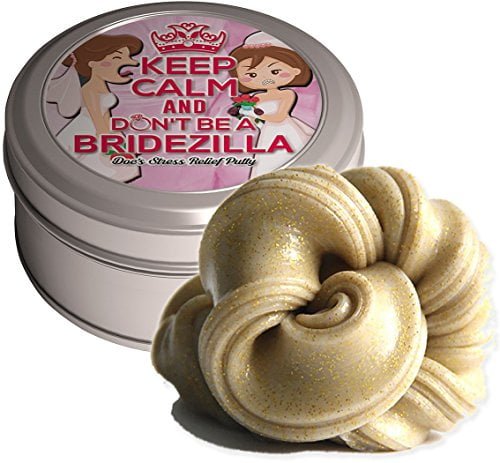 Warning – Bridezilla mode engaged  — when she is stressed out, her crazy side comes out. Tread carefully. Help her chill the stress with this cute gag gift for newlywed wives.
Mermaid Tail Blanket Crochet Blanket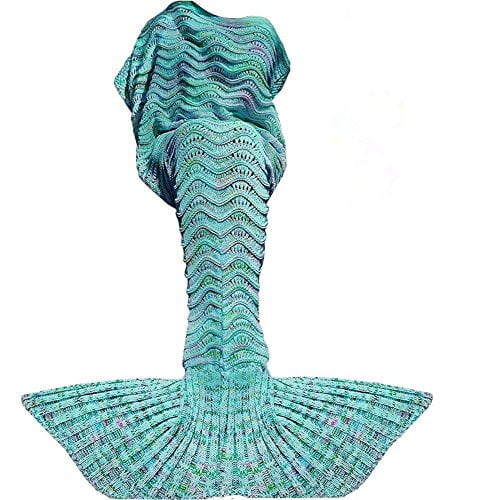 Our mermaid tail blanket was handmade by hand, made of material that's skin-friendly and warm.
Catalonia Oversized Hoodie Blanket Sweatshirt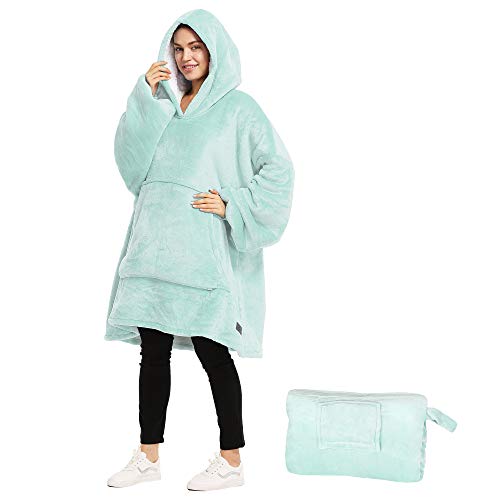 Let's pretend that we live in a fairytale world, where everyone has a special talent. You might be good at healing people or making cookies or whatnot. My hobby is coming up with great weird gifts for her.
Mud Pie Womens Bride Gold Sequin Tote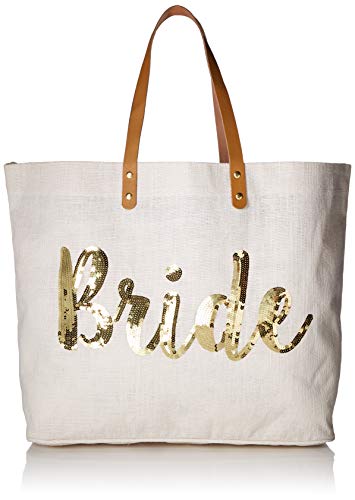 This product is waterproof, wipe-clean, has a pocket inside with the measurements of 16″x24″ 9″, and can be spot cleaned only. Useful and ironic.
Mauag Funny Mothers Day Mom Coffee Mug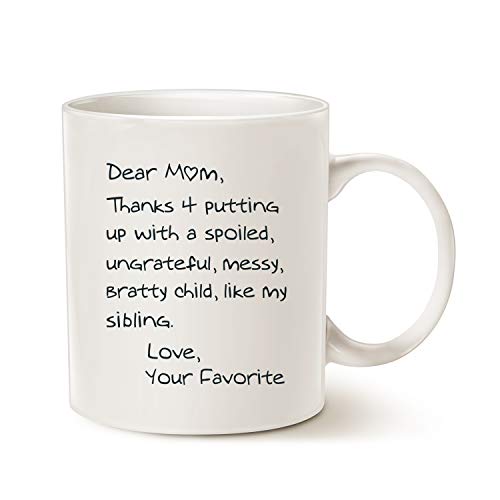 Just a weird-ish poem coffee mug for your mom.
Hanes Men's Pullover Ecosmart Fleece Hooded Sweatshirt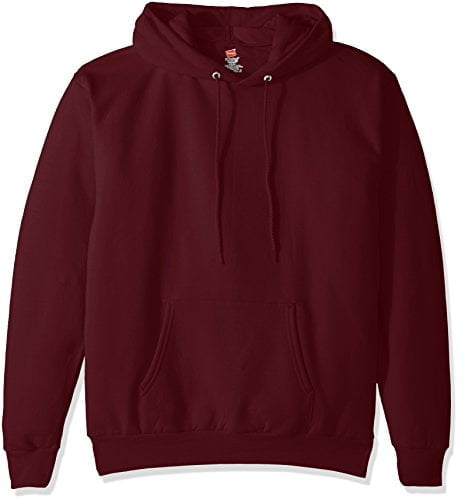 This is the perfect cozy sweatshirt for your wife or girlfriend! Made with 5% recycled material that's pill-resistant and protects against stains as well. Get her one so she stops stealing yours.
Potato Pal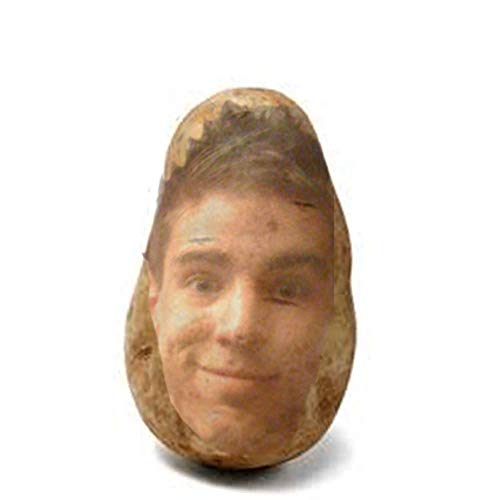 This is the perfect, funny, and quirky gift for the lady that has everything. They will stamp any custom image or message you want (limit 15-characters) into an Idaho potato before packaging it up.
Maogolan Giant Teddy Bear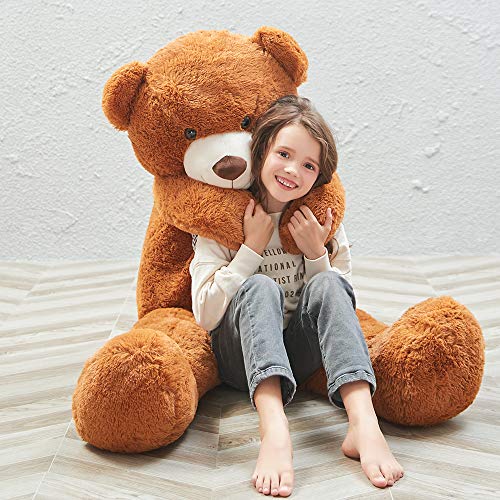 Teddy bears are great fun and because they are small and light, you can give them to her anywhere; during picnics, in a movie theater, even when playing video games parked in the back of the room.
Roast Beef Sandwich Bath Soak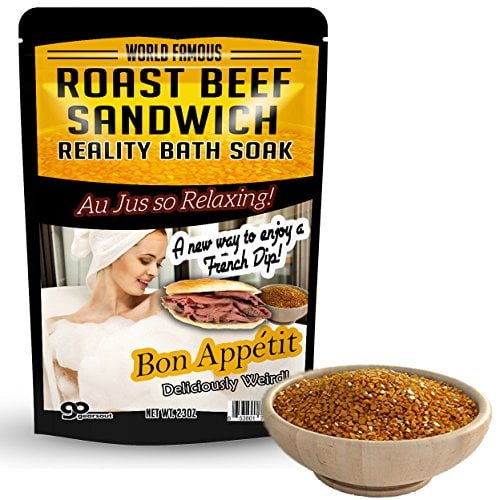 Let her relax in… a roast beef sandwich bath.
Being Your Favorite Child Funny Coffee Mug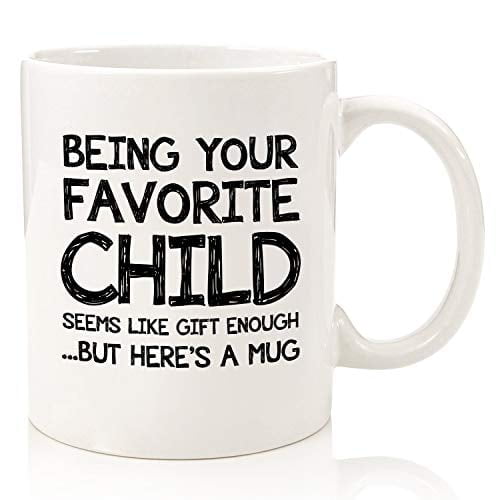 A good unconventional present to get your mom, or to give as a stocking stuffer for someone you think might appreciate the unique mug design. It's 11oz and made out of ceramic.
Funny Wine Tumbler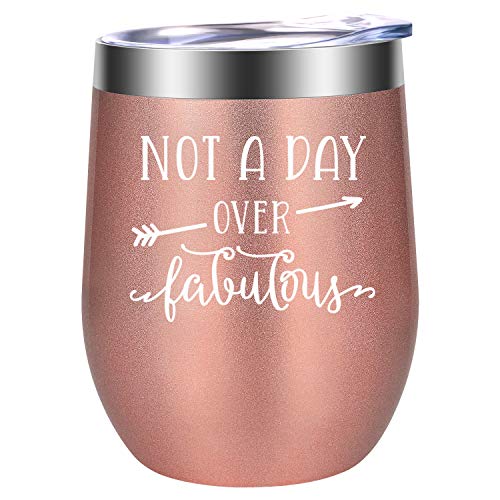 I bought this as a hilarious present for my best friend. It is perfect for an adult woman who loves to drink wine, it's naughty and everything mom dreams of getting for Christmas.
Maad Romantic Birthday Novelty Toilet Paper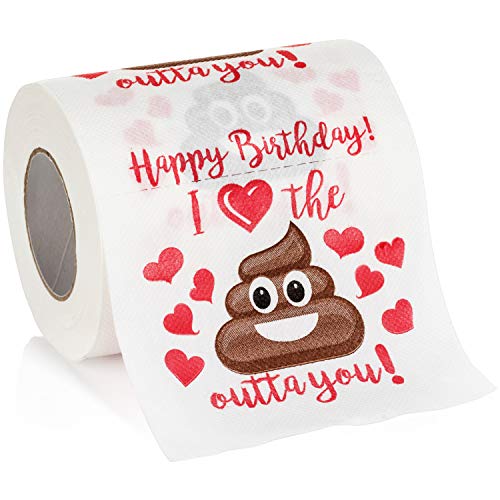 This funny "Happy Birthday" toilet paper is a great company gift for birthdays! It's not your typical gift–at least nothing says you care like a hearty laugh.
My Side And Your Side Pillows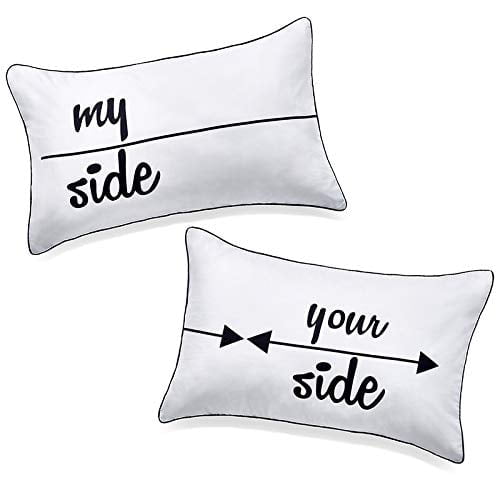 This unisex pillowcase is made of a cotton/polyester mix fabric that is machine washable and wrinkle resistant. It's soft on skin and is the perfect size for any standard or queen size pillows.
Herpro His And Hers Wine Tumbler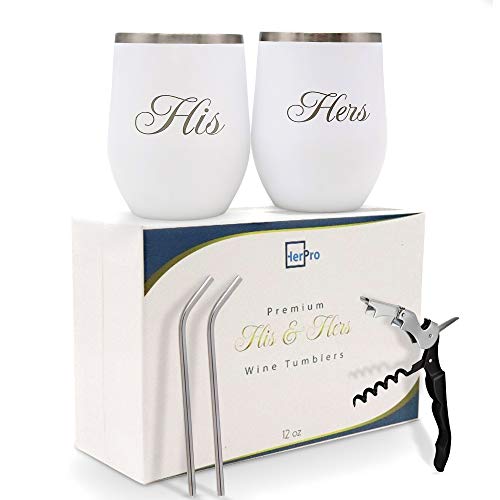 Did you know that there is a set of personalized wine glasses out there? These are perfect for couples who like to share a drink every now and then.
Rainbow Rose Flower & Vase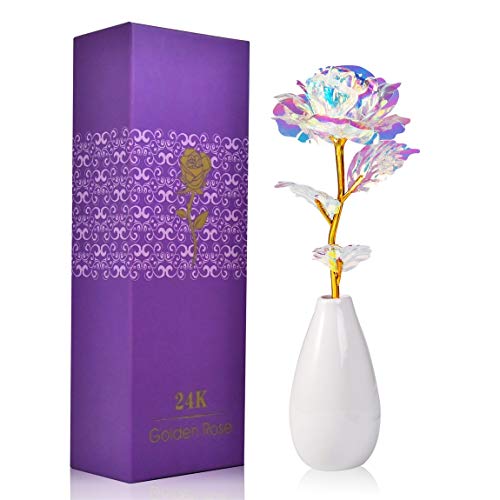 The Rainbow Rose is beautiful and impeccable, it's a unique gift on Valentine's Day, Mother's Day, Dating, Wedding, or any other Special Occasion. Uniquely designed using petals and leaves made of plastic.
Toy Banks Hmil-u Automatic Cat Stealing Coins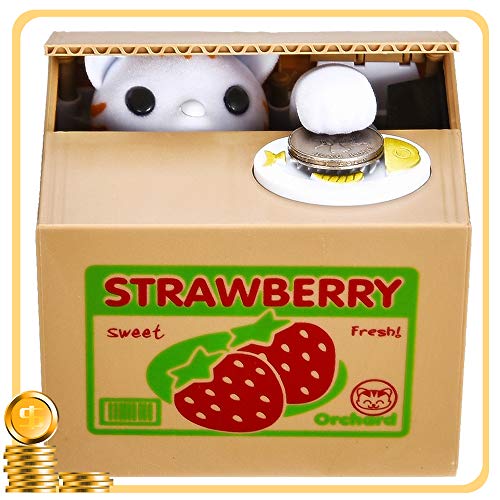 This is an adorable little kitty cat that goes out of a cardboard box, steals your coins, and says "hello" before handing over your coin. It's powered by 2 AA batteries.
I Love To Wrap Both My Hands Around It Glass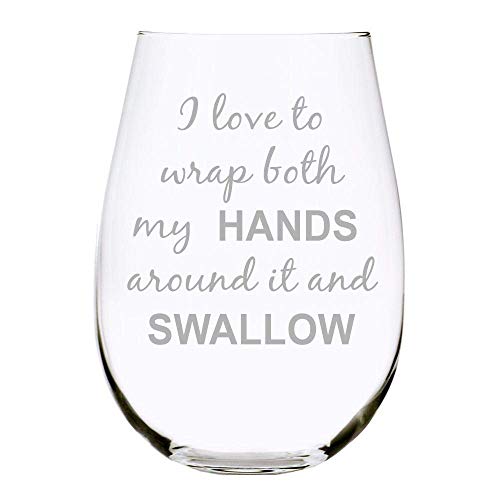 Just do what it says.
Vilight Boyfriend and Girlfriend Couples Frame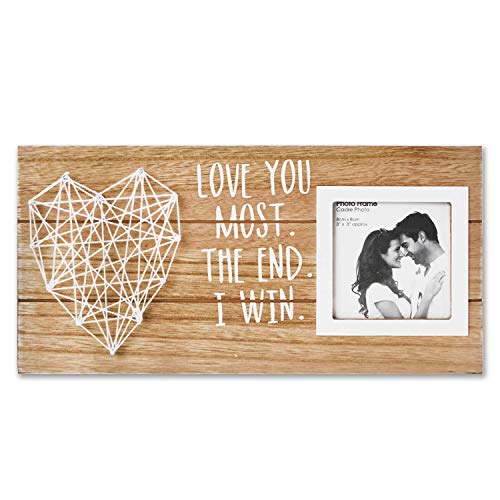 Cure or quirky? You decide.
Plant Theatre Funky Veg Kit Gift Box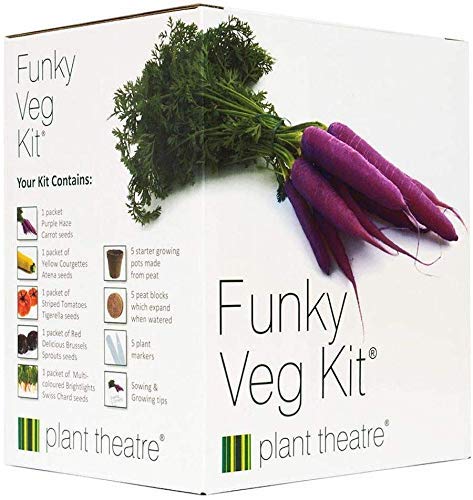 Extremely unique veggies that offer unbelievable variation! It's like getting a gift opener for an even more unusual present.
Kiddokids 28 Valentines Day Friendship Bracelet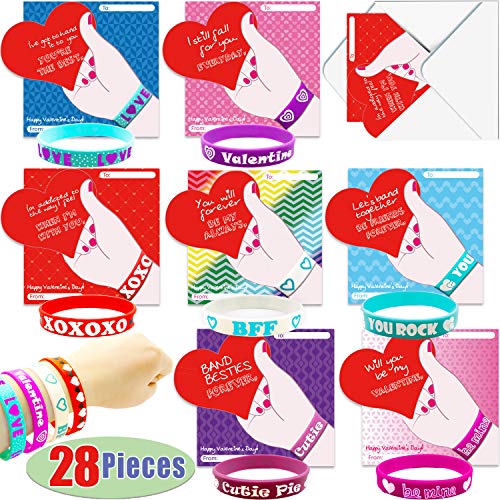 A group of adorable bracelets and Valentine's Day cards containing unique design greetings. This is a perfect gift idea for girlfriends, moms or friends.
Liked this? Here's more: