Here are the coolest, weirdest, and most unique coffee mugs that will make an excellent gift for anyone. Check these out!
Whether you're looking for a gift for your mom, dad, sister, brother, friend, or anyone else, there's a good chance they'd appreciate a personalized mug. It's a great gift idea because it's useful (they can use it for drinking coffee, tea, hot chocolate, or whatever they like). Beyond that, it's a nice way to show someone you care.
There's something cool, something cute, something weird, and something practical for everyone.
Hand Warmer Mug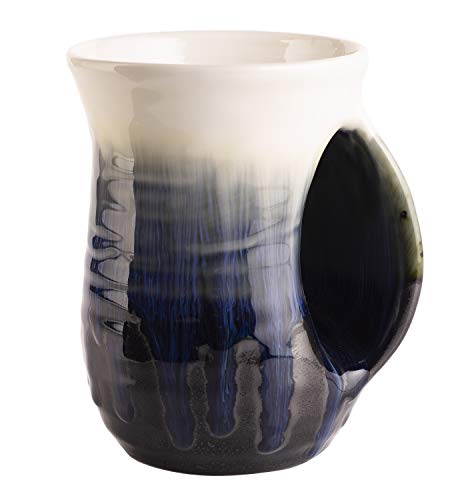 This coffee mug is perfect for any occasion. It offers both insulation and comfort as it has an ergonomic contoured pocket inside which allows one to wrap their right hand around the outside of the mug.
Funny Retirement Mug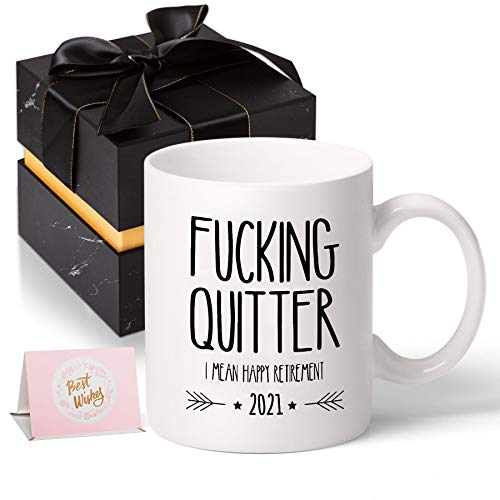 A hilarious 'Fucking Quitter I Means Happy Retirement' pre-packaged coffee mug is a great and unique retirement gift you can pick up at the store. It's cool that it has a humorous message on it.
Disney Beauty And The Beast Chip Mug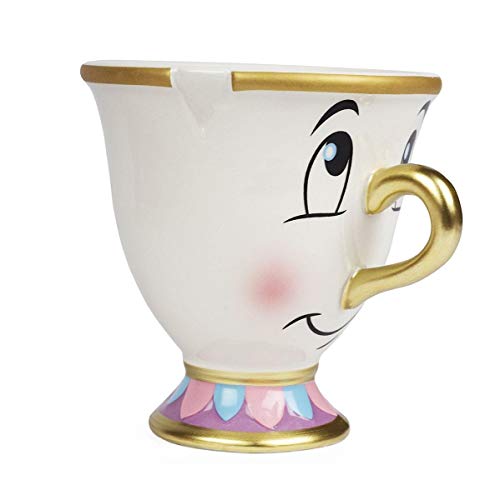 Chip Shape Coffee Mug from Beauty and the Beast 8 ounces ceramic coffee mug. Chip has an indent on the rim, beautiful gold trims, and has a cute smile. Not dishwasher or microwave safe. Something sweet for your Disney fans.
Classic Coffee Pot Shaped Mug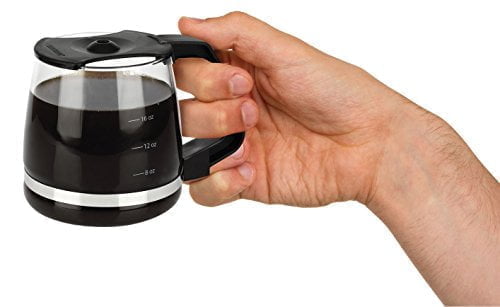 Holds 20 ounces of your favorite drink and easy-to-make coffee so you can experience that perfect diner cup. Great conversation starter.
Handmade Wooden Coffee Mug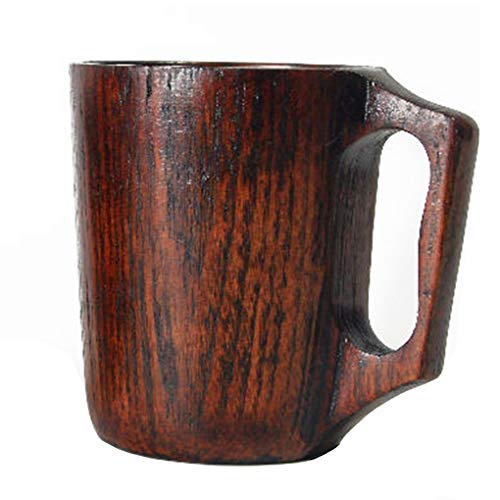 Handcrafted with natural Jujube wood, this brown drinking cup will make all your friends feel better after themselves a few cold drinks.
Recycling Bin Mug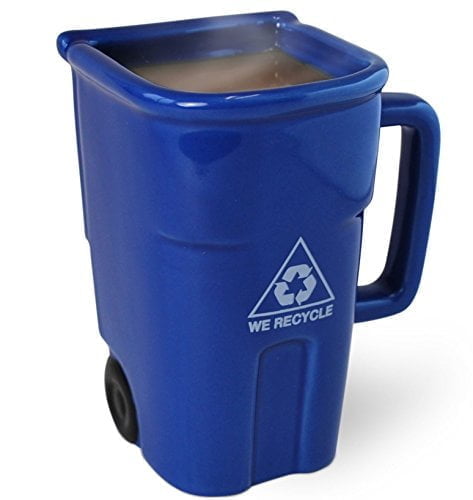 Great gift for coffee addicts that I think you would love! This mug can hold up to twelve ounces of liquid and also comes in its own presentable gift box.
Build-on Brick Mug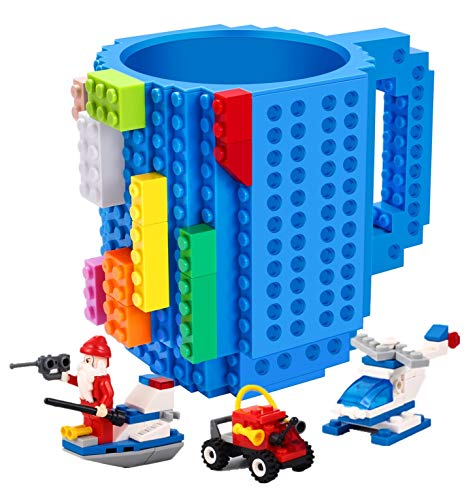 This novelty mug is the perfect gift for any LEGO lover in your life. The mugs come with 3 packs of bricks that can be pieced together and you can use your creativity to decorate them any way you like.
Toilet Coffee Mug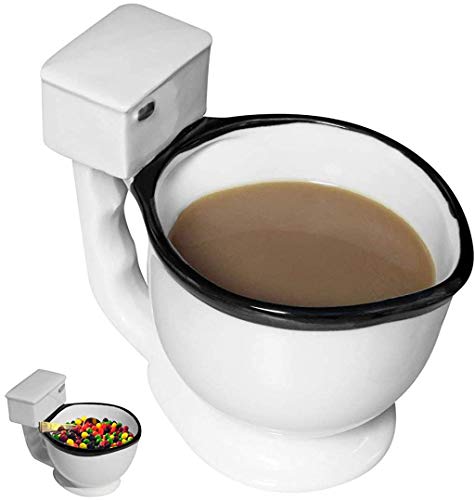 This is a 10-ounce mug that also functions as a coffee bowl. It measures 4.5″ tall by 3.25″ in diameter and holds around 10 ounces of liquid at a time and it usually used for beverages like coffee or tea.
Coffee Pot Mug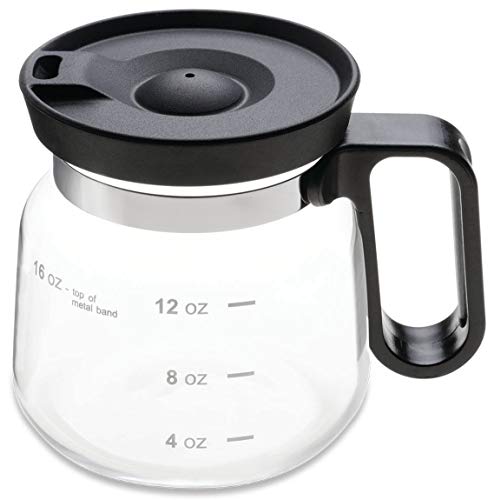 Buy your coffee lover a real carafe mug that is meant to mimic a coffee pot and they won't know how they've ever managed without it! These large 11 ounce, dishwasher safe mugs are perfect for hot or cold drinks.
Pink Narwhal Coffee Mug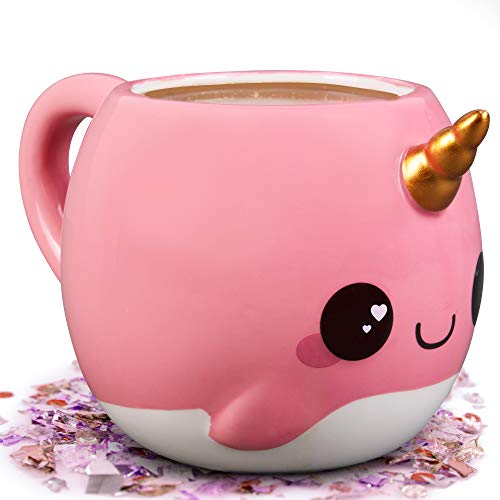 Star Gazing Narwhal Mug This cute coffee mug is the perfect gift for any girl who loves unicorns and narwals.
Retro Square Coffee Mug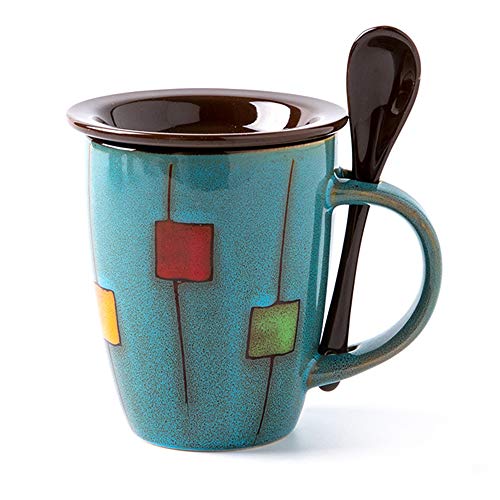 This mug can be a creative gift because there is a cute spoon design that is a flattering gift, the mug also comes with lid to keep coffee from spilling.
The Original F-word Coffee Mug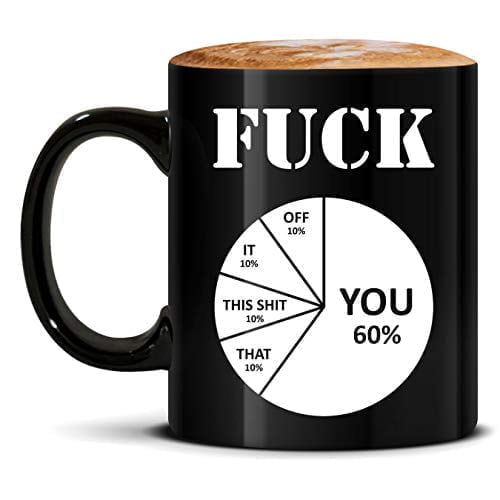 This hilarious Unique Crazy Coffee Mug for men and women in your life with a great sense of humor! Regardless of how often you angrily drink from these funny coffee mugs, it will always end up in a laugh!
Bob Ross Heat Changing Mug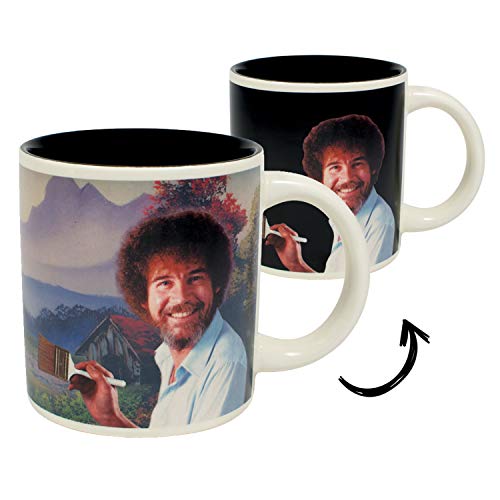 You won't find another mug as cool and special as this for the coffee or tea lover on your list. With an image of Bob Ross and paintings that show up when hot drinks are added.
Ancient Handmade Coffee Mug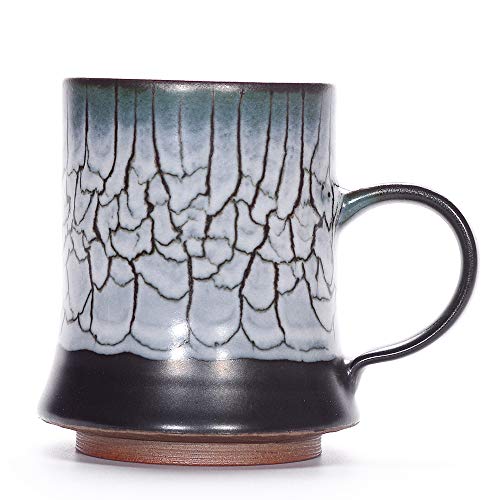 Each cup is hand-crafted by skilled artisans, as they add threads of hand-drawn billets. The thin cups possess the pattern of crack growth. Against a contrasting hot beverage, these cups display beautiful colors that make them both functional and attractive.
Tea Cup Coffee Mug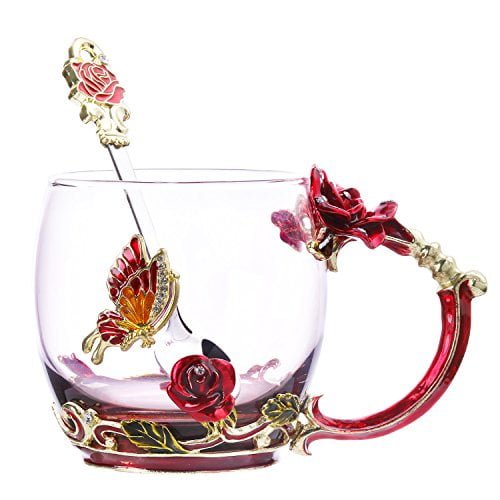 Have you seen a more beautiful coffee mug? Doubt it; the pictures don't do it justice, this glass cup with floral designs is great for your everyday enjoyment.
Camera Lens Coffee Mug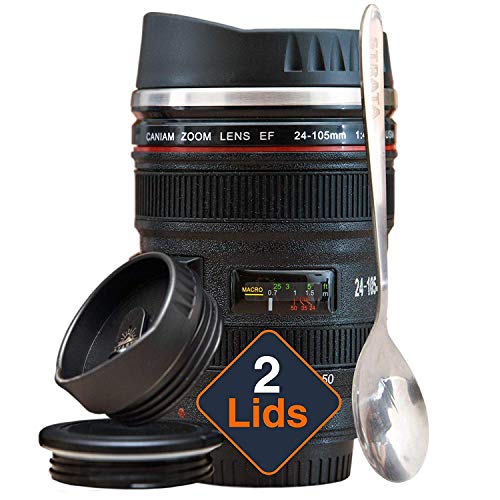 Don't risk spilling coffee when you're in a hurry! These camera lens coffee cups have no-spill lids. The lids are tightened on with internal screws that will not move out of place, so you're guaranteed a spill won't happen.
Don't Mess With Mamasaurus Mug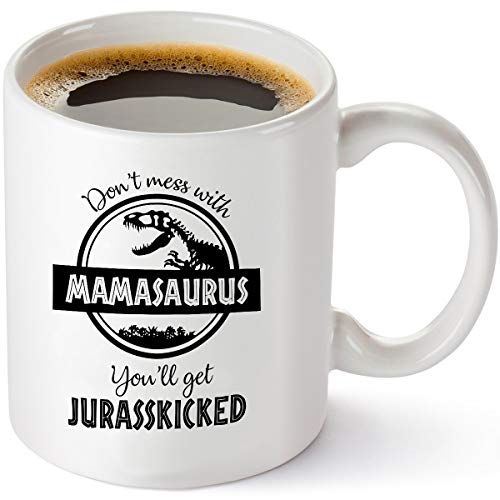 Every woman will enjoy drinking from this coffee mug. I recommend giving this mug as a gift to the coffee lover in your life on Mothers' Day, Valentine's Day, birthdays, and anniversaries among other occasions.
Yeti Rambler Stainless Steel Vacuum Mug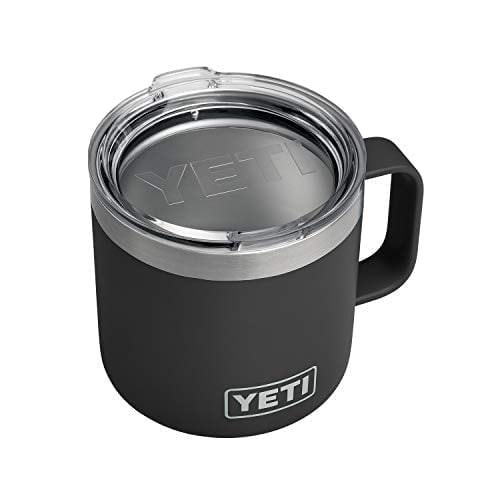 The YETI Rambler 14 oz Mug is the toughest, most over-engineered camping mug out there, and it won't travel off the hiking trail easily with its fully looped handle.
Walking Corpse Mug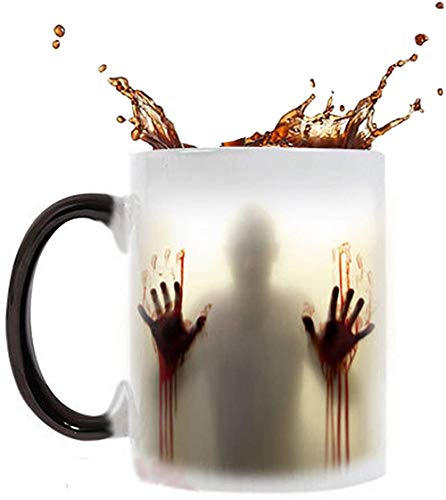 Creative, interesting coffee mug with color changing ceramic which can turn black to it's original appearance.
Midnight Coffee Mug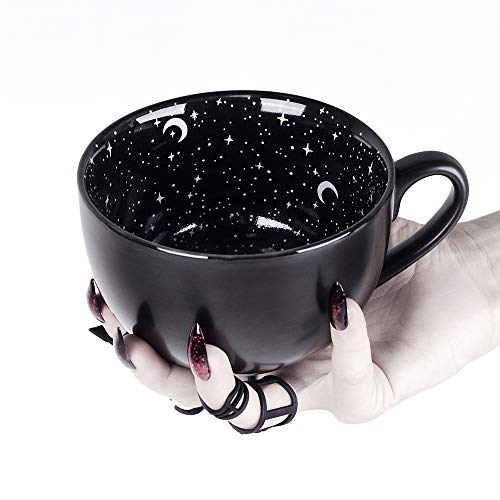 Buy this product for an amazingly fun-tastic mug-rageous gift. It's a gorgeous large mug that's epic for all your favorite beverages and dishes – including cereal and soup.
Middle Finger Coffee Mug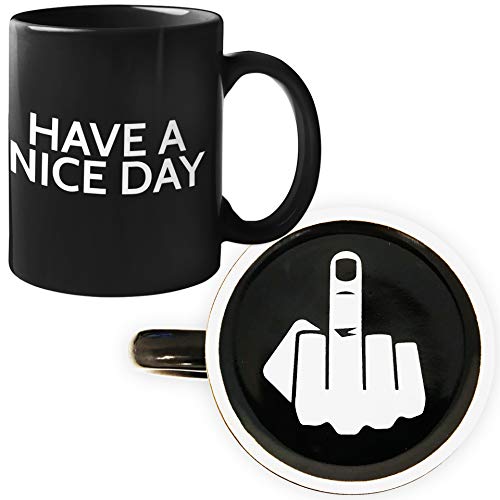 Funny novelty cups are a great purchase for someone who appreciates humor, likes pretty things, or needs a good laugh. For this have a nice day coffee mug with angry finger bottom, it's an amusing way to drink coffee.
I Work Hard So My Dog Can Have A Better Life Mug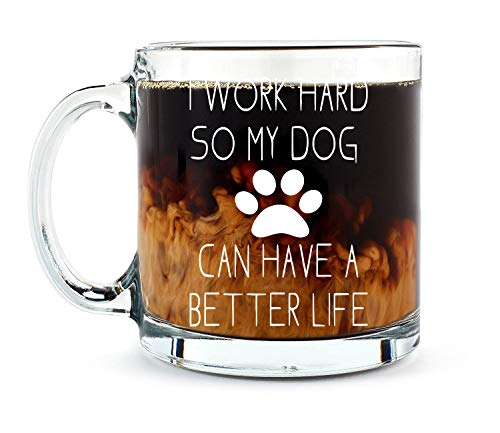 This coffee mug is perfect for morning beverages because it shows off your personality. This coffee mug is a conversation starter and can be used for a gift to family, friends, colleagues, bosses or other coworkers.
Battery Mug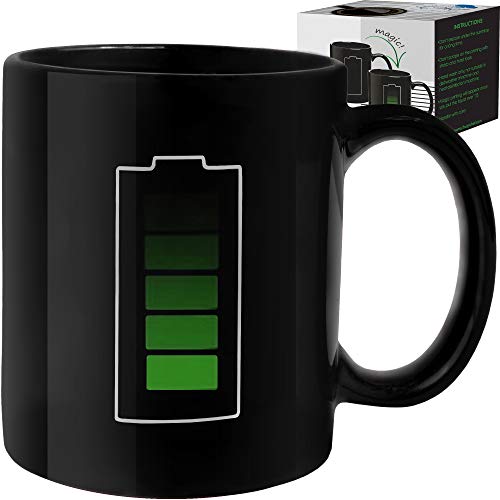 A personal favorite, this color-changing cup will bring a smile to all your mornings. No matter what mood you're in at the start of the day, you'll be eager to roll with it when you see just how great this mug is.
Tire Coffee Mug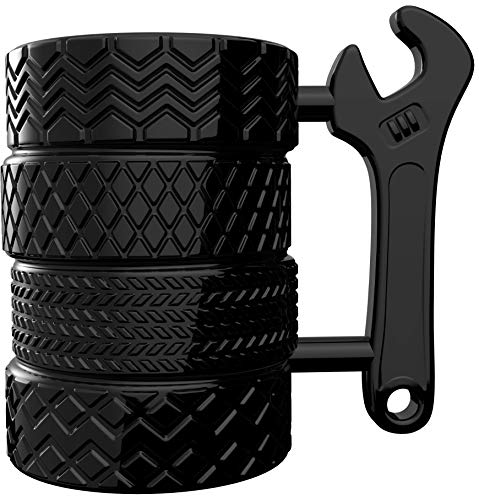 Here is this ceramic mug that has a novel design and looks like mini tires stacked up. The tool-shaped handle makes for better lifting, and overall the aesthetic of this mug.
Heart-Shaped Mug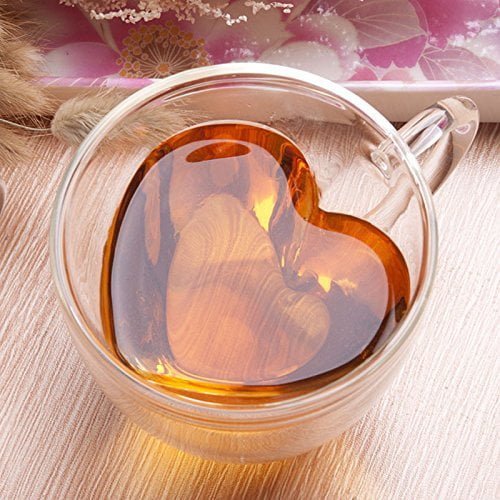 A nice gift for her or him.
Star Wars The Mandalorian Mug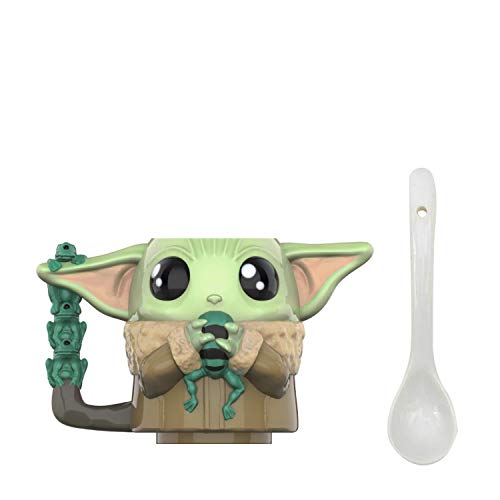 Baby Yoda coffee mug: This Baby Yoda coffee mug is a unique hand-painted ceramic and includes a 3D sculpted Star Wars Baby Yoda character on the inside and outside of the mug.
Liked this? Here's more: