These are 33 awesome Cthulhu-inspired gifts that every H.P. Lovecraft fan (or a fan of the mythical creature) loves.
Cthulhu is a fictional cosmic entity created by H. P. Lovecraft. It is an ancient, evil god who once ruled the world. It is often depicted as a giant, winged monster, with tentacles and a great squid-like head. While many people are now familiar with the name Cthulhu, not many people have actually seen it. (Hint: if you do see Cthulhu, don't tell anyone!)
Lovecraftian gifts are the perfect gift for the person you see as a friend or more, who is a bit on the strange side or is a fan of the Cthulhu mythos and the works of H.P. Lovecraft. Whether you are looking for a gift for your son, daughter, friend or significant other, you can never go wrong with Cthulhu themed gifts.
Cthulhu Awakens Mug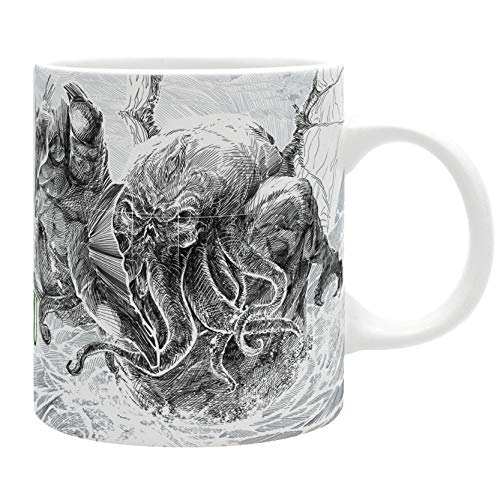 Recently, I got introduced to this really awesome new mug! Lovecraft fans will know that it is based on the coolest creature from the world of horror, yep that's right CR "Caller unknown" Cthulhu!
If someone's morning starts better then your's, get him or her some coffee from this Cthulhu awakens mug.
C Is For Cthulhu Wrapping Paper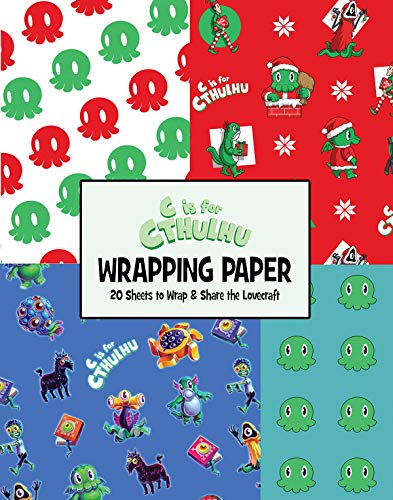 This 4-design deluxe wrapping paper set is perfect for all the holidays; Christmas, Hanukkah, a special birthday and every holiday in between. Each sheet of wrapping paper is 18″x24″.
Lord & Savior Cthulhu Funny Parody T-Shirt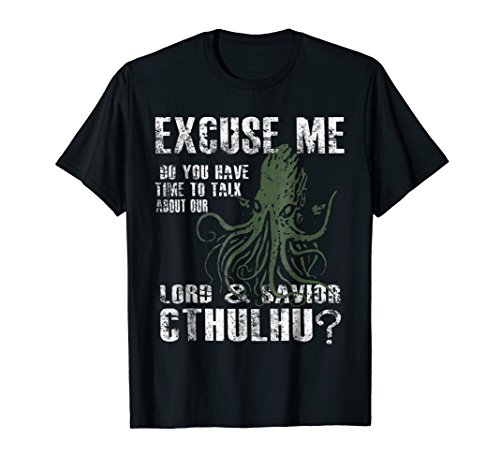 This hilarious Cthulhu graphic tee shirt features the dark lord's imagined image emblazoned over the text "Excuse Me, do you have time to talk about our Lord & Savior, Cthulhu?" while a great gift for fans of horror,
The Call Of Cthulhu Goblet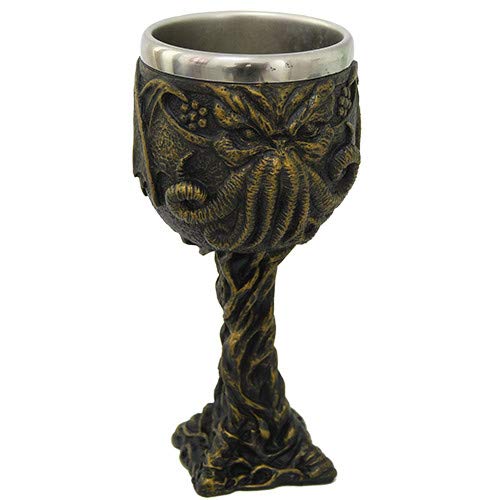 This goblet is just so cool to look at.
H.P. Lovecraft Cthulhu Lapel Pin
This is a fifteen layer (1.5 inches) thin rectangular metal with two pinbacks on the back to ensure safety.
Cthulhu Door Knocker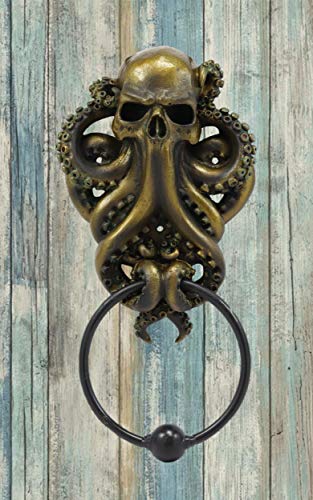 This giant Cthulhu Octopus Door Knocker is 9-inches tall, 6-inches wide, 1.5-inches thick, and a designer composite resin handmade product.
Lovecraft Cthulhu Map Fine Art Print Reproduction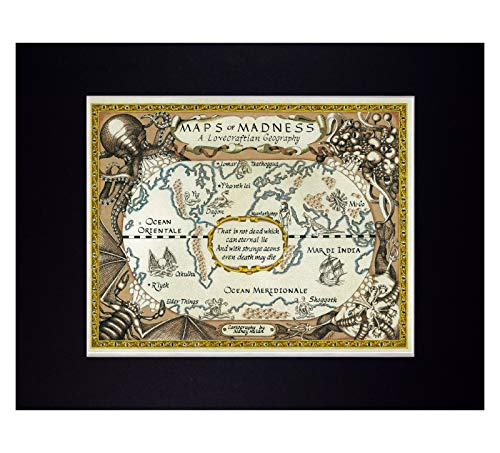 You can use it to decorate your walls.
Cthulhu Bookmark Handmade Bookmark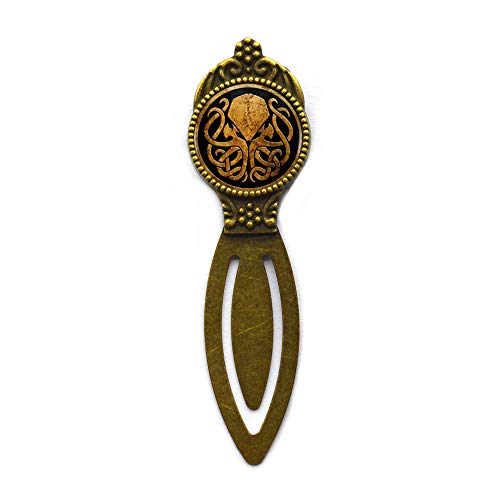 This bookmark has images engraved on it and is made of alloy and glass.
Cthulhu Puppet Fridge Magnet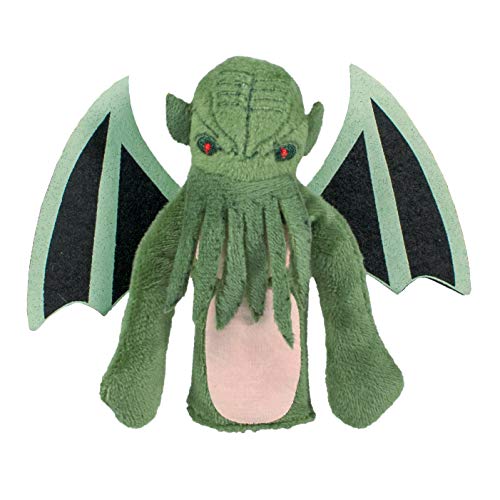 Cthulhu is everyone's favorite evil parasite. This product comes with a magnetic plush finger puppet that is great to use for storytelling or debating whether he rules earth.
Cthulhu Playing Cards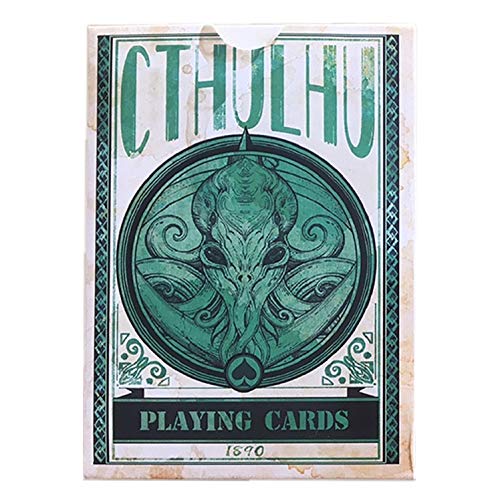 For Cthulhu fans, this is a great gift! Each card case comes with 54 playing cards inside and features a clear font and design on the front that lasts.
Cthulhu Fish Plastic Auto Emblem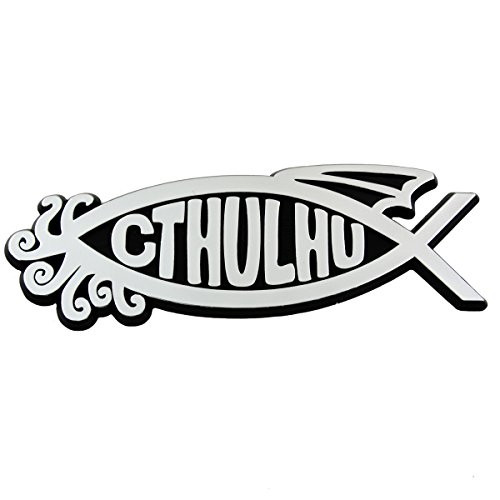 This describes a product: A small brown shoe with spikes on the toes and, you know, an icky face drawn on the front. Might work for a kid cthulhu movie night birthday party.
Mythological God Cthulhu Skull Statue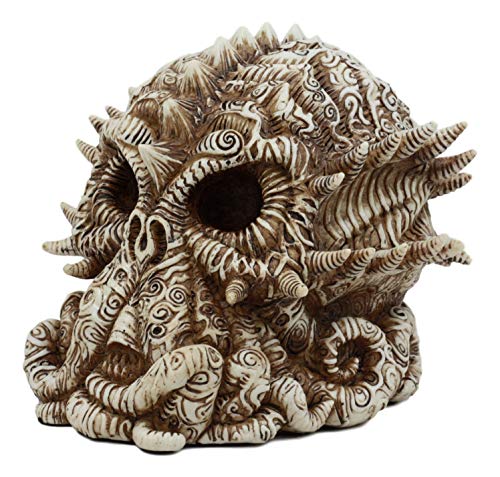 This big Cthulhu head is a great gift for any Cthulhu fanatics, it appears very big and also a little scary, while also looking cool in its hand painting.
Lovecraft Cthulhu Upcycled Vintage Dictionary Art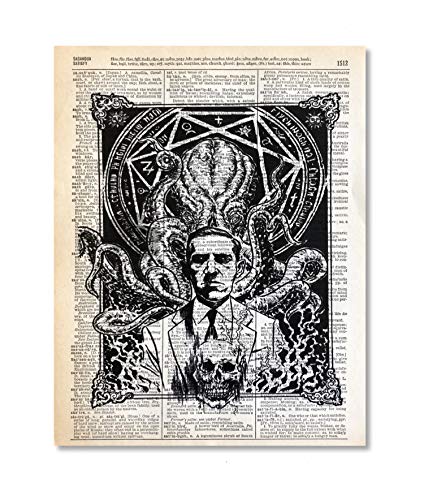 Another great art item to use as a poster.
Cute Cthulhu Cartoon T-Shirt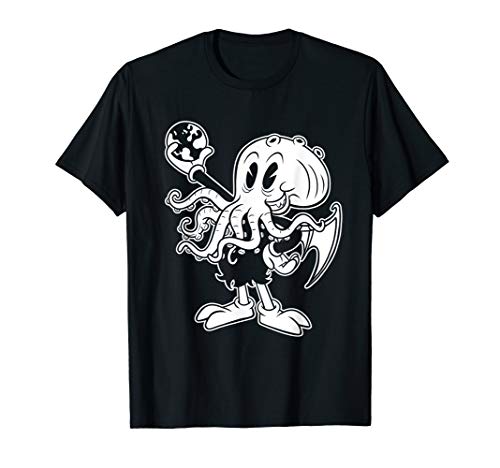 An awesome t-shirt for any metalhead, horror movie fan, or dark art lover. At elloCool we have a wide variety of Lovecraftian gifts.
Nautical Ocean Cthulhu Goblet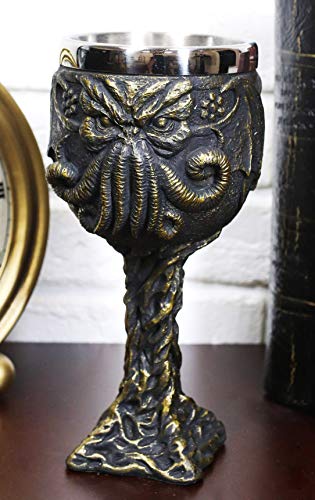 Considering this is a Cthulhu wine goblet, it should have a bit more to say about wine needs.
Cthulhu Embroidered Iron Patch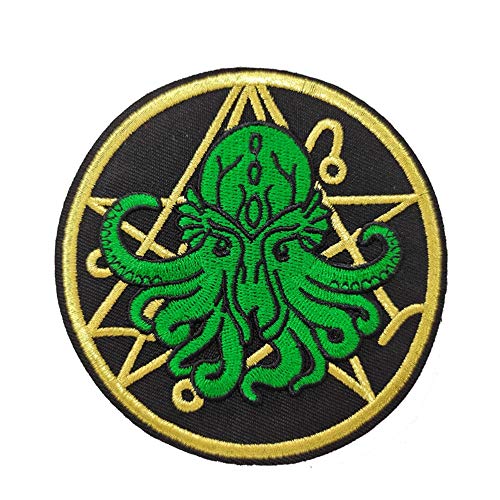 If your friend or dad or mum loves horror movies, they'll this iron patch.
Terraria Eye Of Cthulhu Plush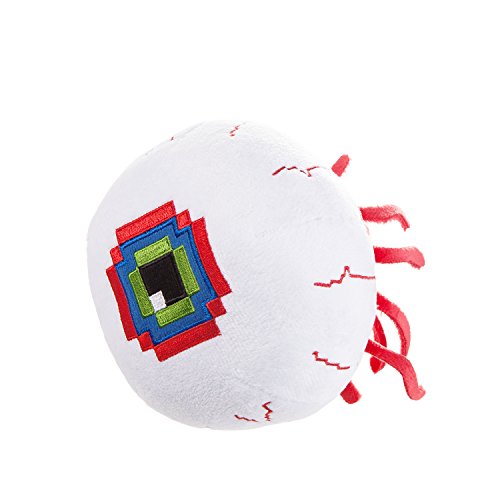 Can't get enough of Terraria? Want a Terraria stuff to cuddle up with while playing the game? Look no further than these awesome small plushies. Perfect for any fan of the hit game.
Pastel Goth Cathulhu Cat Kawaii T-Shirt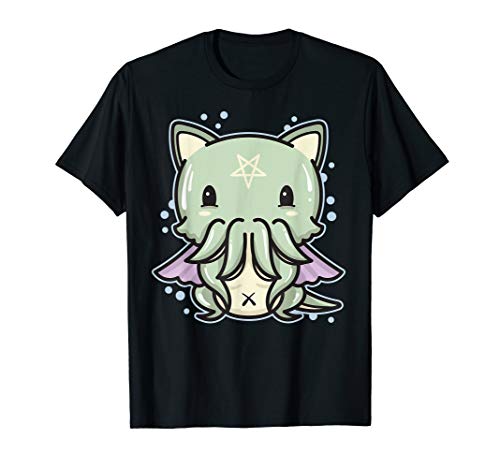 Creep on this last minute hot fashion trend that's blowing-up the internet.
Order Of Dagon Cthulhu Necklace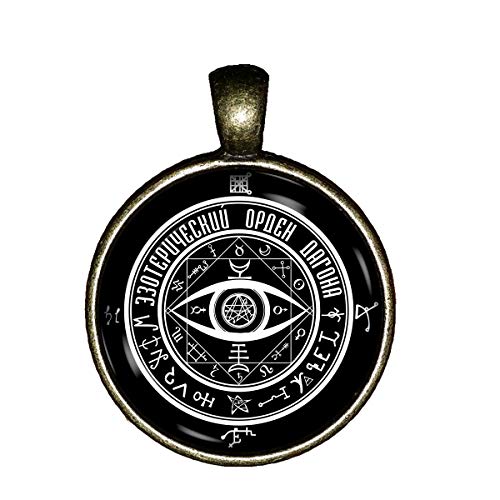 This cthulhu necklace features a lobster claw clasp that is easy to release and put on by yourself.
Colossal Sea Monster Cthulhu Plush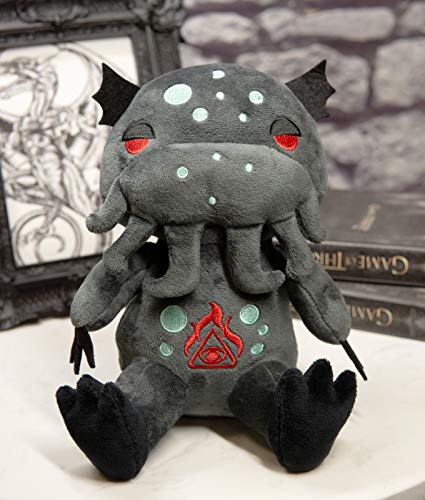 In need of the perfect Cthulhu gift? You've just stumbled across the perfect Cthulhu gifts for anyone who loves this scaly sea monster! This toy is perfect for cuddling with or even in the office.
Cthulhu For President Mug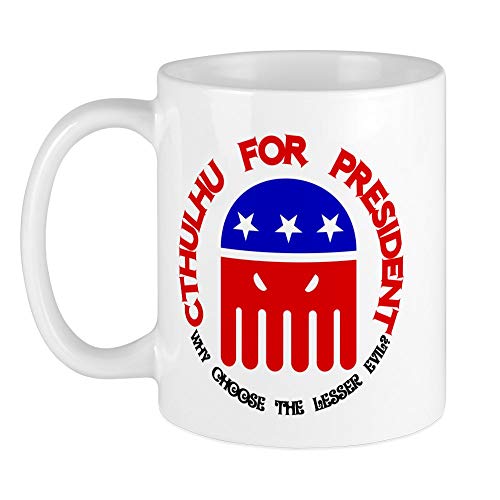 Standard 11 oz mug comes in your choice of all-white or with a color handle and interior.
The Call Of Cthulhu Skull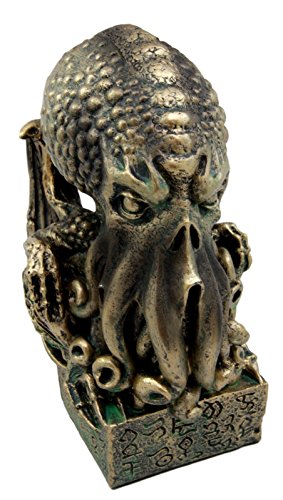 Call of Cthulhu figurine standing at 7 1/8″ tall. Made of designer composite resin, hand painted and polished individually, color may vary.
2 Pairs Of Cthulhu Socks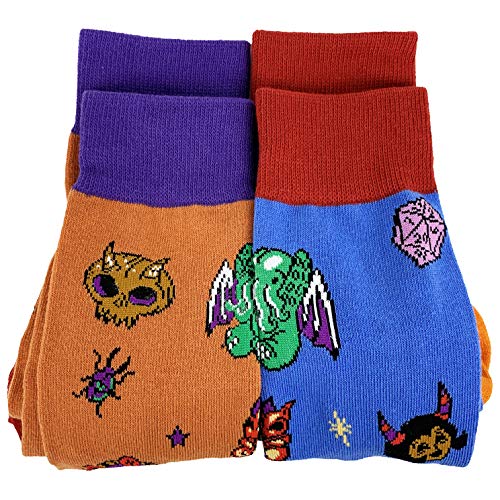 Please join your favorite Adventure Team for the hip, trendy and tall socks you need to survive the day.
Cthulhu H.P. Lovecraft Bookmark Cards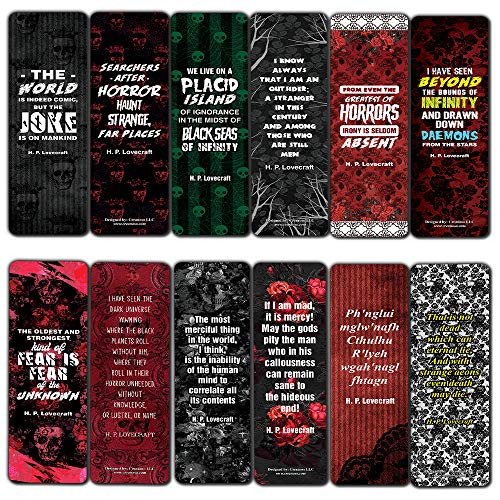 If you're a bookworm, book lover or art connoisseur of reading and/or all things Lovecraftian, then these 12 assorted-ly pack bookmark cards are the perfect gift.
Leather Dice Pouch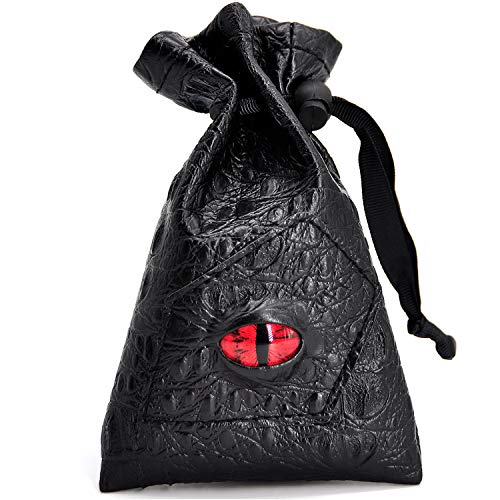 This is a carrying case for dice and other gaming gear.
Cthulhu Necklace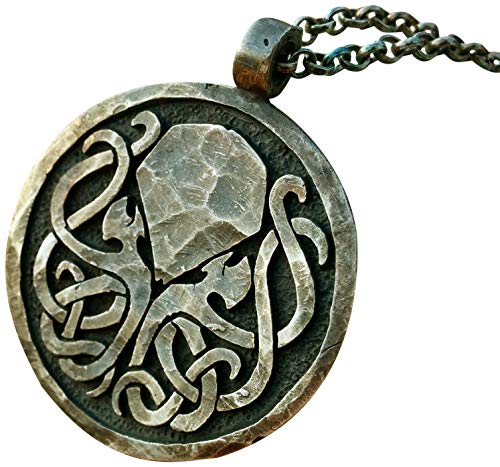 Solid brass casting.
H.P. Lovecraft Has The Old Ones On The Brain
Framed art.
Victorian Gentleman Octopus Upcycled Vintage Poster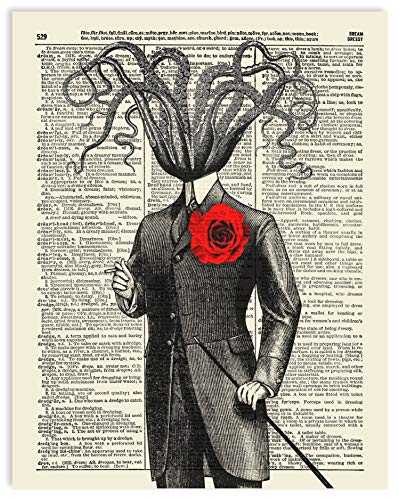 Cthulhu themed vintage poster.
Zippo Cthulhu Lighter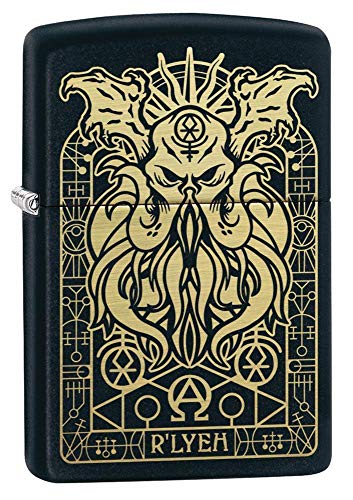 This is a Zippo windproof lighter that people will love because it is all metal and won't break, refillable so you can use it forever, says right on the side that it works "or we fix it for free."
Cthulhu Church Stained Glass T-Shirt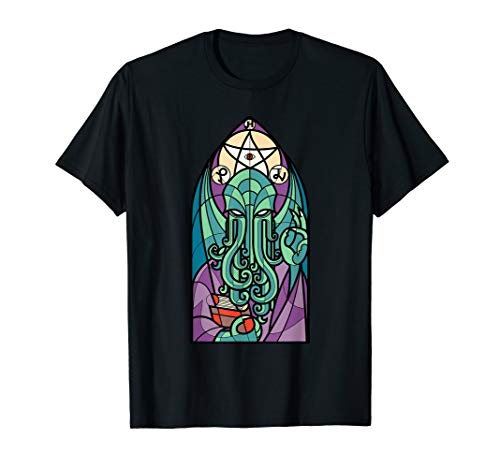 Awesome and perfect for the cthulhu lover.
Eldritch Horror Board Game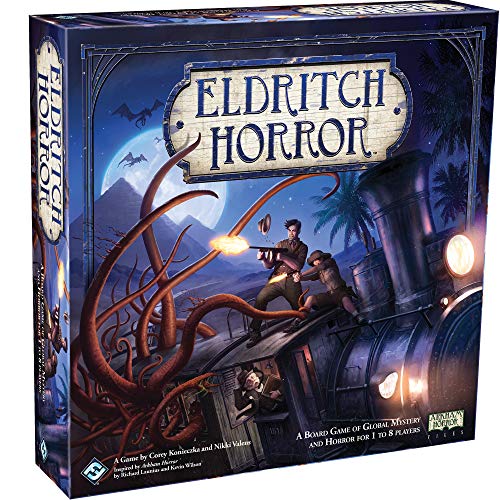 Inspired by the best-selling board game Arkham Horror. A fully cooperative game for up to eight players that also supports solo play. A fast-paced, deeply thematic, story-driven adventure game.
Cthulhu Belt Buckle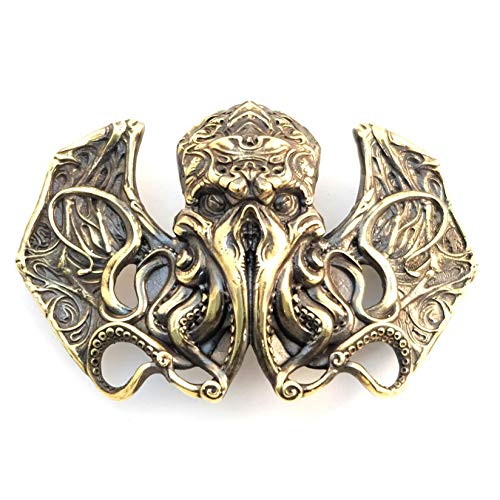 Handmade belt buckle.
The Call Of Cthulhu T-Shirt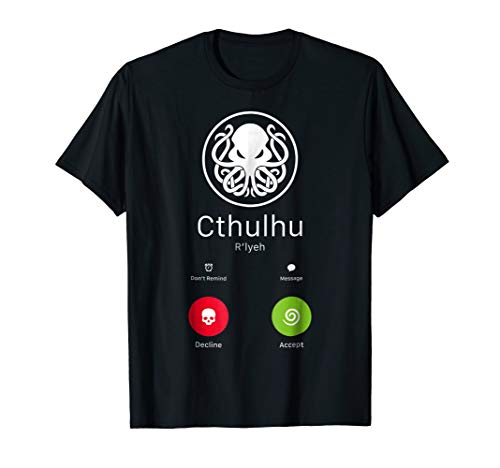 This is a great Cthulhu gift idea. It has horror, skulls, evil and evil gods.
Liked this? Here's more: