Getting someone a painting is a good gift, but getting them a cool painting is an awesome gift. Here are the 10 really cool canvas paintings that are inexpensive too!
Paintings make great gifts especially if they are thoughtfully picked. Of course, you need to know the person you're gifting quite well in order to choose the right one. And then, there are paintings that are simply cool and everyone can appreciate them.
Ok, that was a bold statement. Something that may seem cool to someone may not be that awesome to another person. So you need to choose carefully. To start, here's our subjective list of 10 really cool paintings that we've at affordable prices.
Here's what you will find:
Cool Hip Dog Painting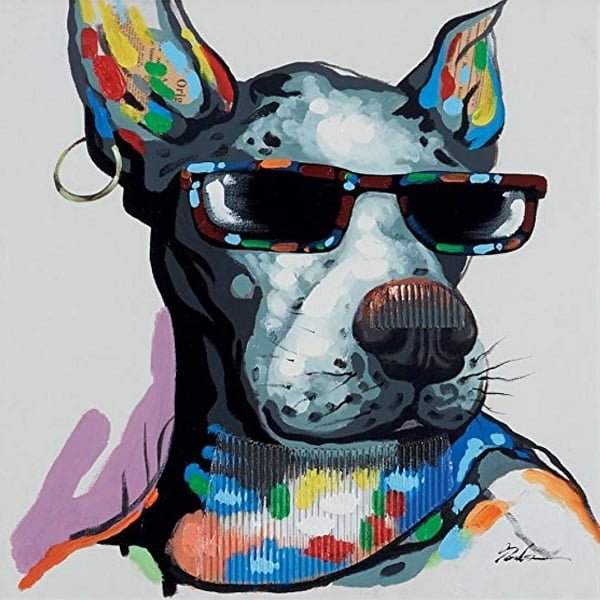 This high-quality oil painting of a cute and colorful dog is sure to grab attention and make a bold statement in any room it is placed in. This oil painting is done on stretched canvas and framed. Each panel has a pre-mounted hook for easy hanging straight out of the box.
Why we've picked this cool painting? Because we love dogs and this painting delivers the message.
Cool Surfing Painting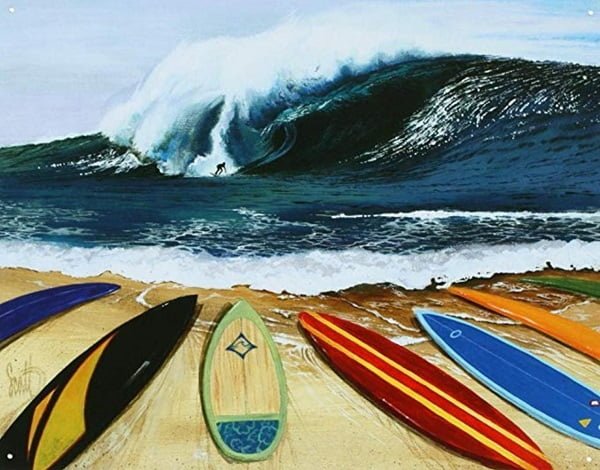 Displaying the magnificence of the ocean and highlighting the perfect wave that many surfers dream about, this cool painting can add interest to any space you decide to put it in. It is high-quality, quite durable, easy to hang and is particularly remarkable for spaces with a beach theme décor.
Why we've top-listed this painting? Who doesn't love a little bit of chill vibe? This painting portrays it best.
Cool London Telephone Box Painting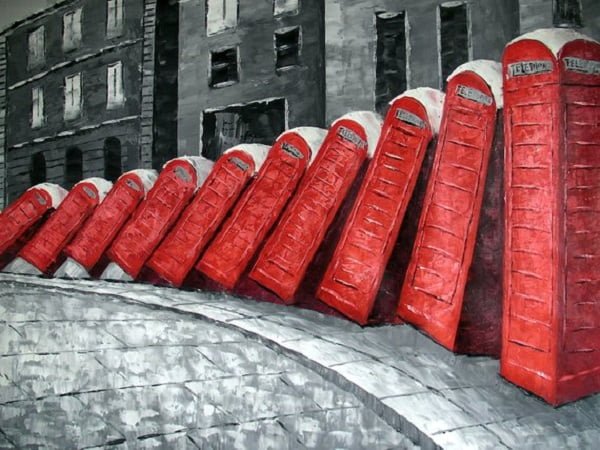 This cool painting is an abstract of red London telephone booths. The foreground and background are tinted in black and white, which allows the vibrancy of the red phone booths to stand out even more. Created with top-quality oil paints, it is sure to be an interesting addition to your home or office.
Why do we think this painting is cool? We see these London themed paintings everywhere and this is a unique twist on that. And it looks awesome!
Cool Dancers Watercolor Painting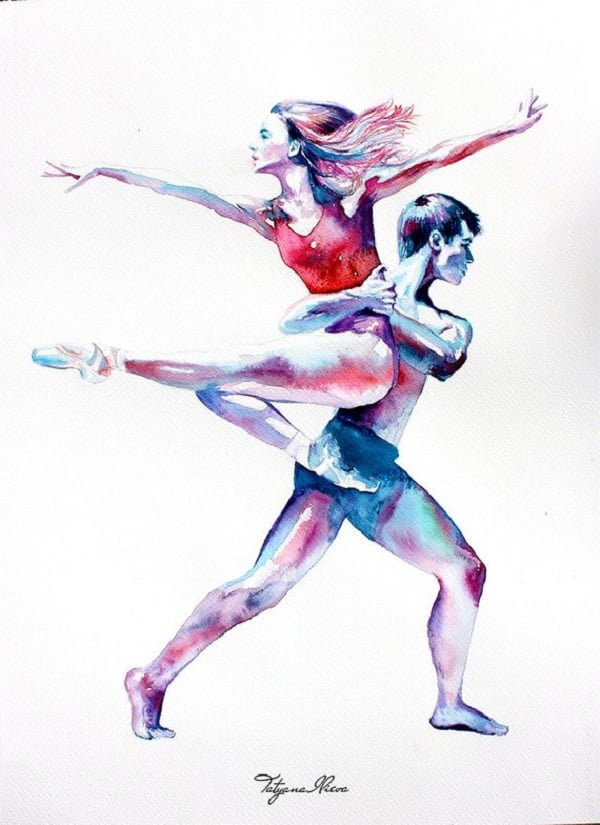 This awesome painting portrays the images of ballet dancers done with watercolor on watercolor paper. The control, sensuality, and athleticism of the dancers are effortlessly depicted on this beautiful painting. It will do well to bring warmth and happiness to any room in which you hang this remarkable painting.
Why we've picked this painting? This artwork has great detail and the abstract colors make it a cool decor accent.
Cool Modern Nude Painting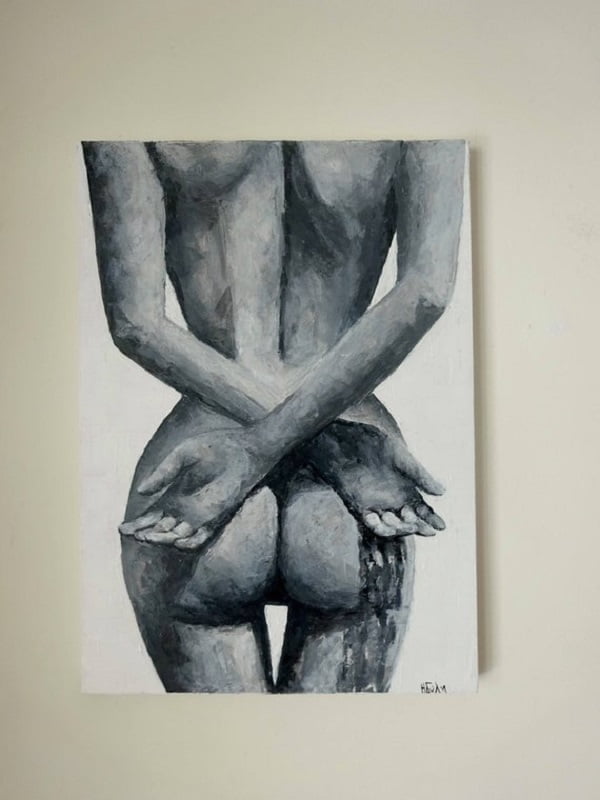 Originating in Greece, this abstract, erotic painting of a female in the nude is nothing short of outstanding. This modern work is painted on wrapped, stretched canvas with acrylic paints and palette knives were used in the execution of the piece. The varnish was used to coat and protect the painting.
What makes this painting so special? It's modern and subtle. An awesome addition to bedroom decor.
Cool Gold Geometry Painting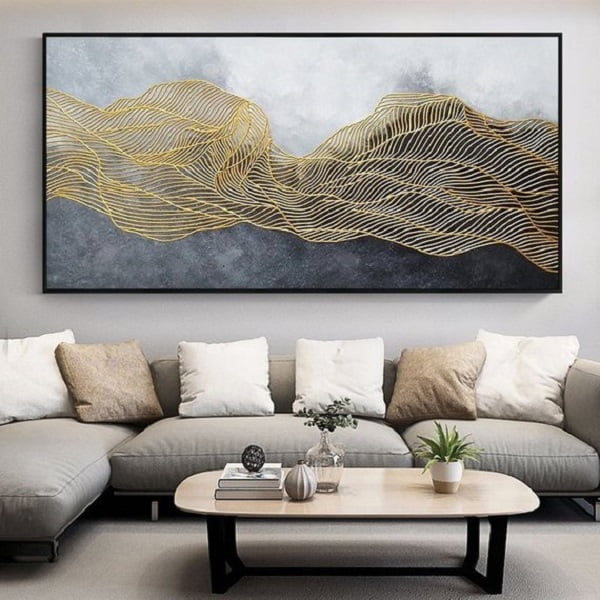 This contemporary gold abstract geometry painting is executed by brush and done on canvas with acrylic paints. There are an additional 2 to 3 inches of the white border surrounding the painting and the purpose of this is for stretching and framing.
Why do we think this painting is cool? We love the luxurious effect this canvas painting has.
Cool George Costanza Painting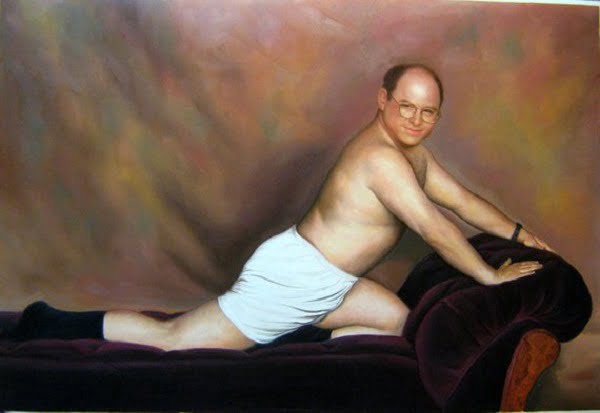 This "Timeless Art of Seduction" painting features George Costanza, who was a well-loved character on the television sitcom, Seinfeld. It is an ideal gift for fans of the show in general and fans of George Costanza in particular. To create this piece, oil paints were used on canvas.
Why we've picked this painting? You have to be a Seinfeld fan to get this painting, but if you are one, you'll love it.
Cool Sexy Leggings Painting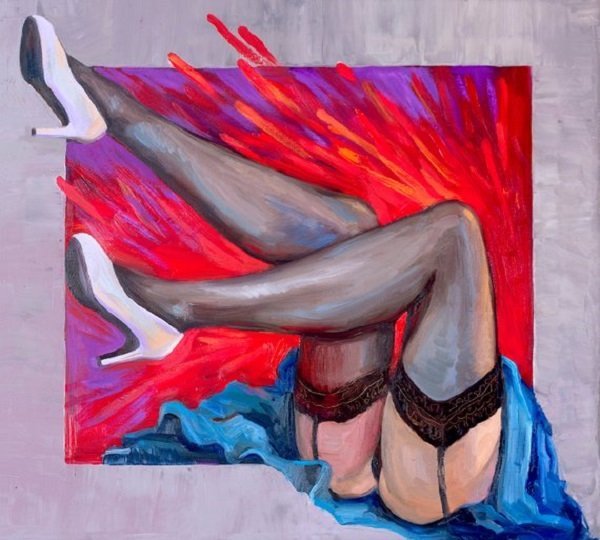 This is a satirical painting of the long, sexy legs of a woman adorned in thigh-high stocking and garter belt. The available options are painted on archival fine art paper and archival canvas. The artist, Fei Lu hand letters and signs each of the art prints to authenticate them.
Why do we think this painting is so cool? It's satirical and it's sexy. It's an awesome gift to a male friend.
Cool Vintage Horse Painting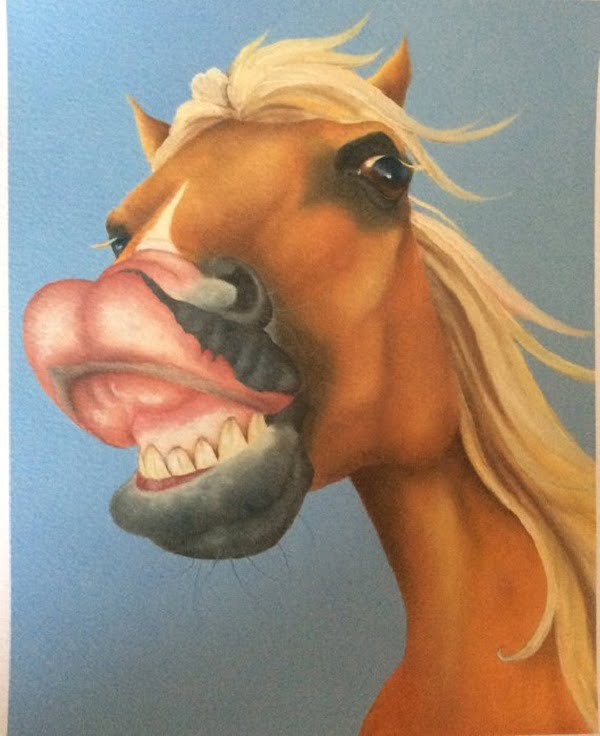 The whimsical painting of this palomino horse pony is fascinating and fun. The piece is a high-quality giclee reproduction of the original oil painting of a picture painted by the artist of her palomino horse pony. Giclee is a variety of high-quality, acid-free printing ink.
Why this painting is here? Because the vintage look of it is awesome. Plus, it's an adorable horse.
Cool Pink Flamingo Painting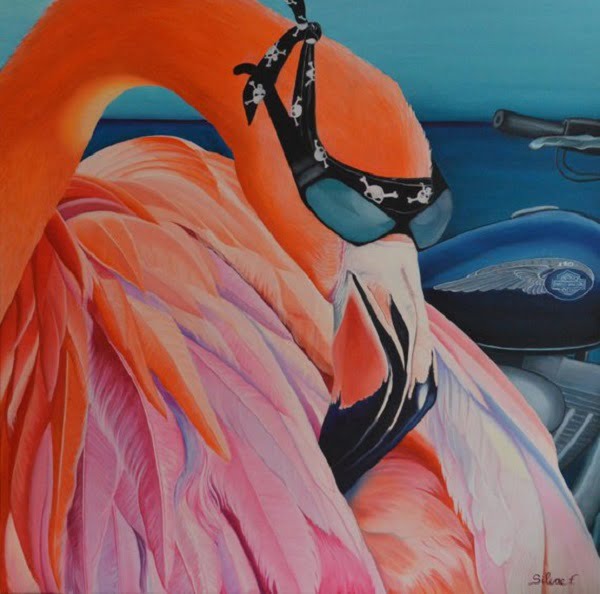 This pink flamingo seamlessly takes on the role of a cool biker chick in this humorous oil painting. Appropriately dressed in black sun shades, Harley Davidson bandana decorated in skulls, this fun piece will make the perfect gift for fans of Harley gold flamingos. The topcoat is glossy and renders the painting very luminous.
Why we've picked it? Because it's funny and cool. The pink biker flamingo is sure to put a smile on anyone's face.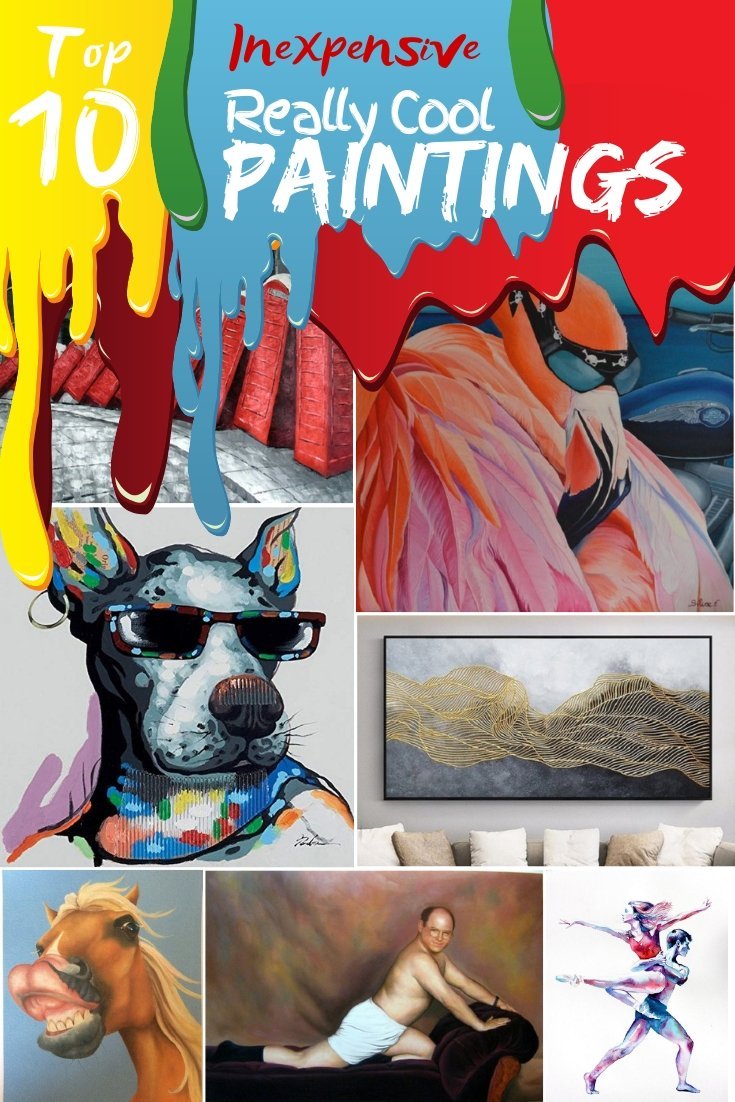 Liked this? Here's more: