You'll never host a boring party ever again. All you need are these awesome 26 party games for adults!
What's the one thing that ruins parties, no matter who you're with? The same thing that ruins every party, ever: boredom. We've all been to those parties where the conversation dies out, and you find yourself staring at the ceiling while awkwardly shifting your weight from foot to foot. And we've also been to those parties where you're laughing so hard you're crying, and you can't remember the last time you had so much fun.
The only difference between the two may be party games. So get your favorites here and stay in the fun camp forever and ever.
Which one is your favorite?
Shocking Liar Lie Detector Game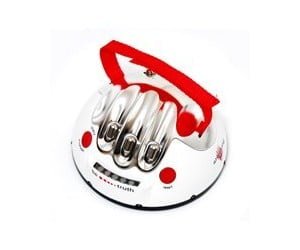 Do you know someone among your friends who is a dead liar? You have to get them on this game. And watch the hilarity ensue.
These Cards Will Get You Drunk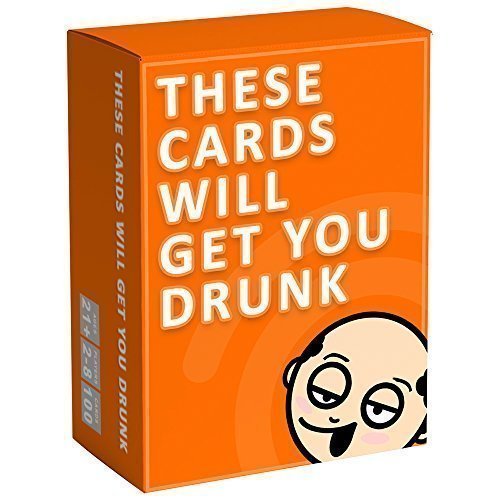 Based on Cards Against Humanity, this format presents various things you can drink to the defending card, essentially screwing your friends over by ruining their self-care. The typical contraptions are beer, shots, wine and water.
Coolcats & Asshats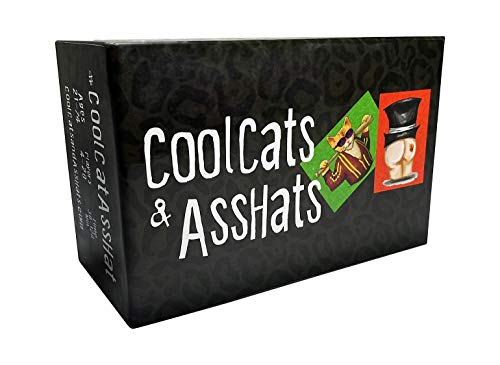 Very interactive game that is guaranteed to have groups of friends laughing and fully entertained. The way this game works is that players vote on reactions to hilarious and outrageous topics.
Capture The Flag Game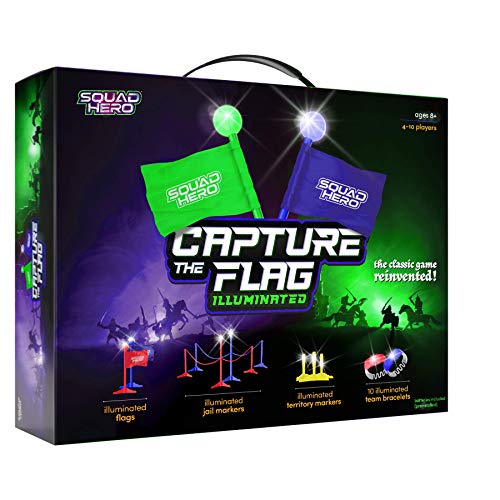 This game brings "capture the flag" to a new level with cool color lights, and hypersensitive flags. Originally, capture the flag is an outdoor game, but this version takes place indoors. You rally your teammates with bright neon color
Tipsy Chicken Drinking Party Card Game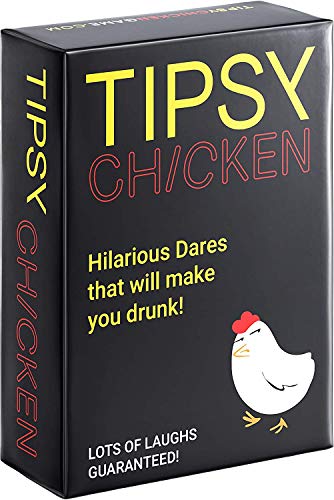 Turn game night up a notch with this adult party game that will have you questioning your morals and making bad decisions. Compete with your friends to see who can complete the most dares without chickening out.
Drink-a-palooza Board Game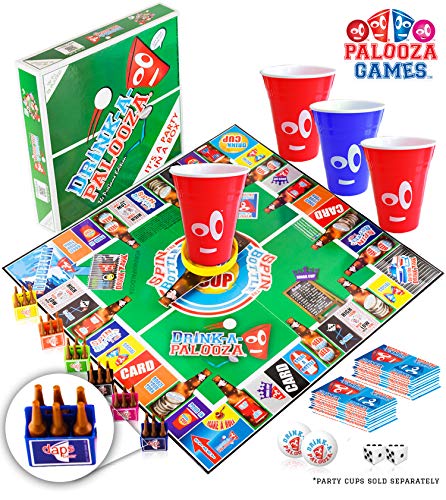 You don't need shoes for this epic cool party game for adults. It takes all the old school games you used to play in college plus every adult party game that rocked your night away – and mashes it up into one brightly-colored board game.
Barbuzzo Original Spin The Shot Game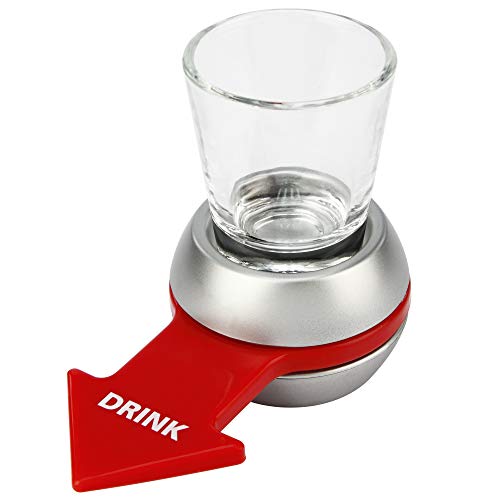 Start the party with a spin of the arrow! Remember Spin the Bottle? Spin the Shot is a similar game, except you're playing for drinks and there are no kisses involved unless you want to.
Exploding Kittens Card Game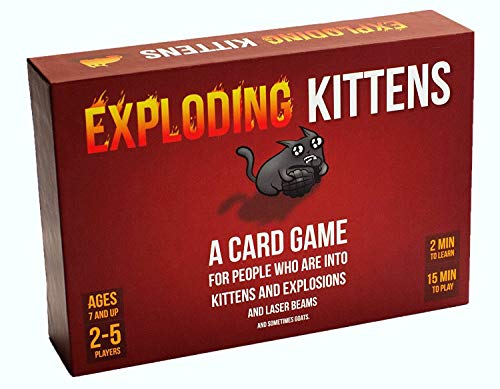 Exploding kittens is the perfect party or family game for adults, teens, and kids who enjoy unpredictable cards and a silly yet dramatic theme. It can be played on any age level, at a strong variety of demographics. Fun!
Wine Bottle Puzzle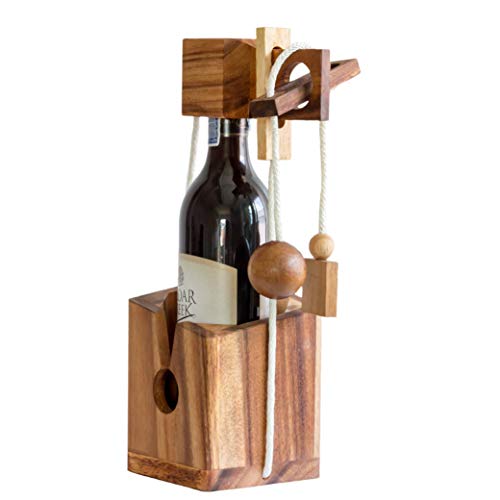 Adult Wine Lovers want a gift for wine to show someone how much they care and we make that happen. Adults Gifts wine birthday puzzle or crate as a birthday gift for wine lovers, wood puzzle games for bottle wine.
The Drunk Party Game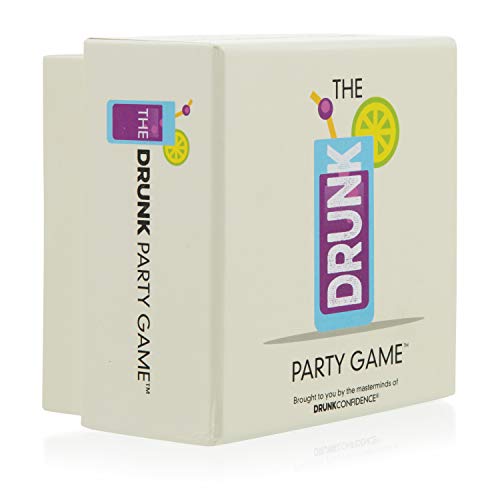 If you're throwing a party and looking for something to liven things up, The Drunk Party Game is a perfect idea. Choose one card from the deck and follow the directions.
Penguin Flicking Board Game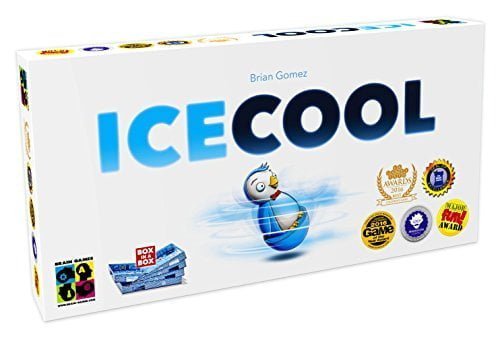 The game is very popular among kids and adults, and nearly everyone loves it. This game has a 3-D box in a box deal when looking at the board itself, along with curved pieces that can jump to get their way goals.
Quickwits Party Card Game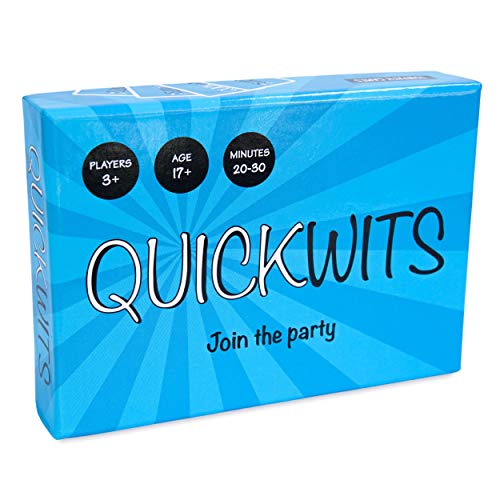 A game that will get friends in on a collaborative, fast-paced question-asking party.
Truth Or Drink The Game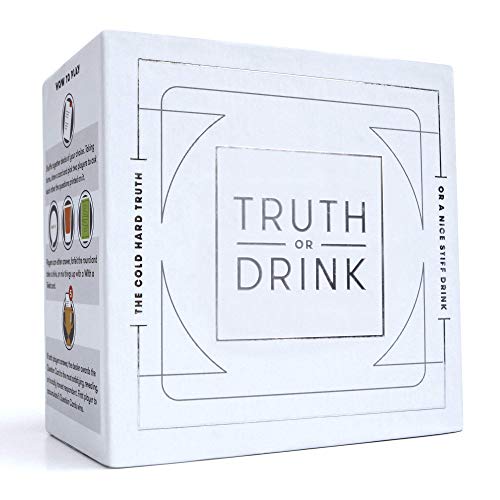 This game is a twist on the classic party game in an awesome way that will have you going from place to place while deciding on whether you truthfully divulge something good.
Drunk Stoned Or Stupid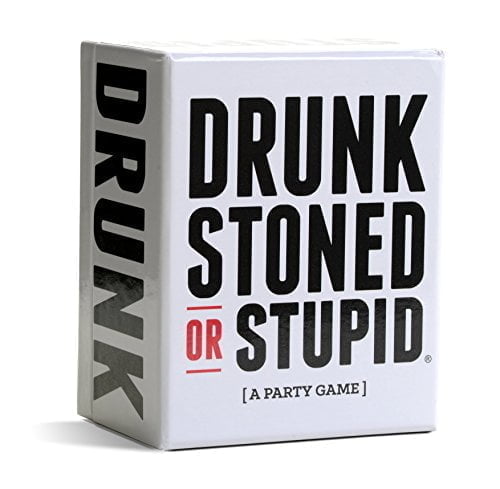 250 prompt cards with smart humor to throw down on each other. Video below. It's time to call out your friends, 25 questions to ask to find out who's most likely!
Never Have I Ever A Fun Party Card Game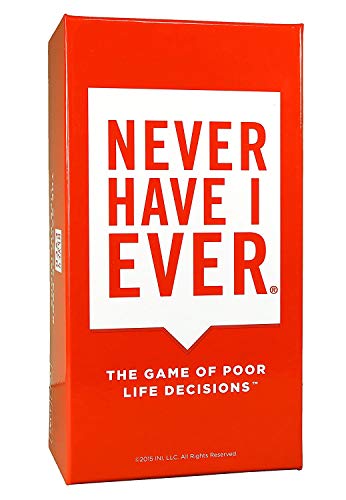 Ever have your friends fail to be filled when you crack jokes about the crazy stuff that happens in your life? Enter Never Have I Ever, the ultimate party game for laughing with adults about their most ludicrous decisions and adventures. Plenty of card games
5 Second Rule Uncensored Game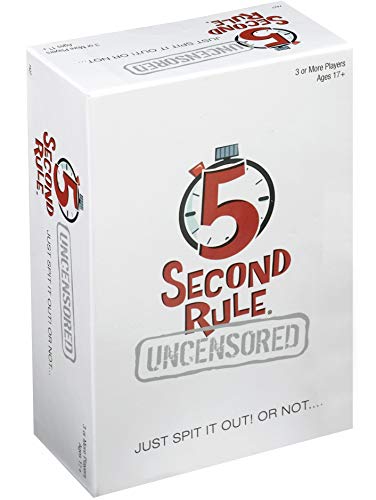 This game is a lot of fun, it's simple but challenging. You get one minute to come up with three different uses for your tongue and everyone tries to guess what you said. Whoever has the most guesses correct wins the game.
Do Or Drink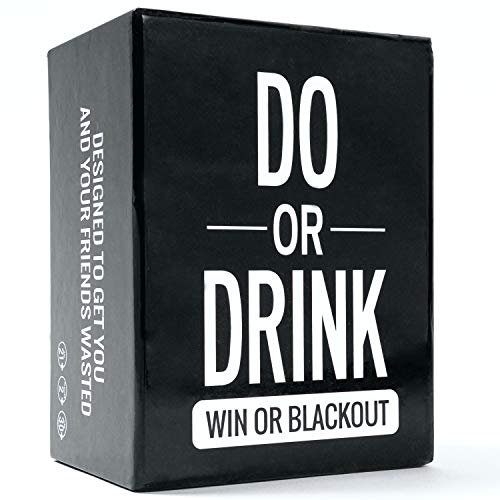 This party game is funny and entertaining. It gives you hours of fun and laughter as you play pranks on your friends. Everybody plays at the same time, so even people who are not conversational can understand and participate in the games.
Shot Glass Roulette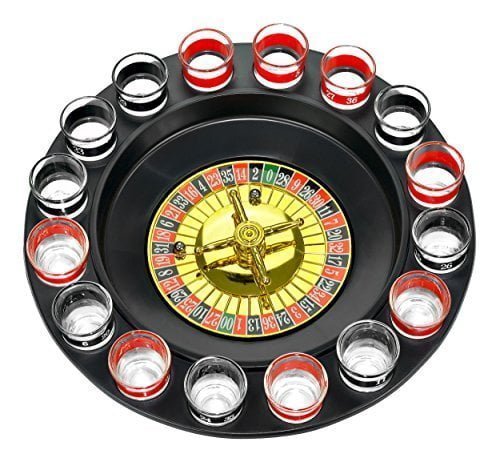 You can finally bring casino gambling from your longtime favorite spot to home. And this is for everyone, not just adults. There's a lot to love with this set. It splits the fun among many people. You get to gamble guilt-
Unstable Unicorns NSFW Card Game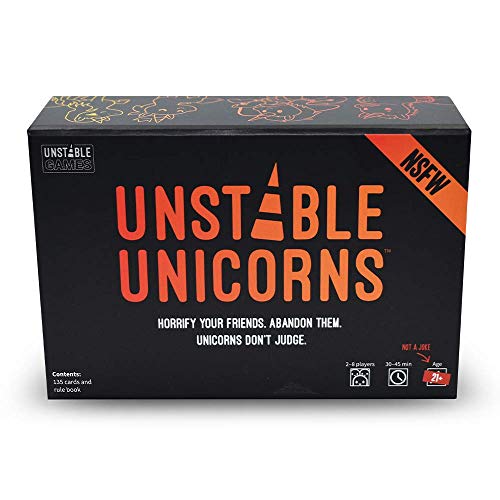 The NSFW-edition of Unstable Unicorns is still a fun game that constantly annihilates friendships. This hilariously dirty version destroys even more friendships than before and can't help but make any party an unforgettable blast!
Sotally Tober Drinking Card Game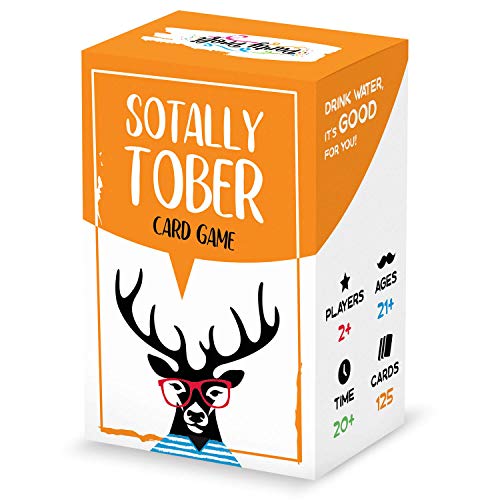 The TONS OF FUN party game is a timeless challenge, not just to your creativity, but also your sense of humor. You can't pack more entertainment into one game–you'll get hours of laughter in return for a few moments of
Toyssa 54 Pcs Drinking Game
A deck of drinking blocks that will give a party an extra bit of fun. It contains 54 blocks with 36 different rules and 18 blank blocks, which can be customized to personal preference!
What Do You Meme?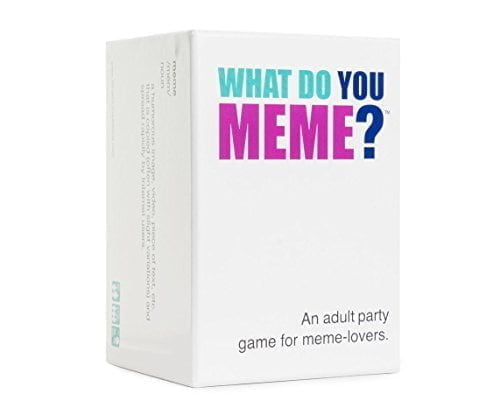 How to Play: Compete with friends and family to create the funniest meme. Do this by using one of your dealt caption cards to caption to photo card in the round.
Incohearent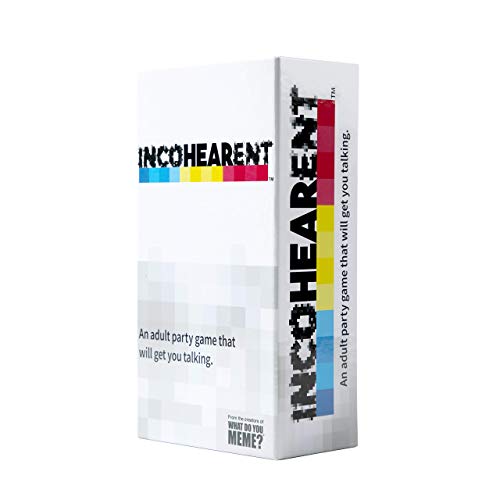 Compete with friends (and maybe family!) to make sense out of gibberish from pop-culture categories. Designed for 17+.
Shocktato Party Game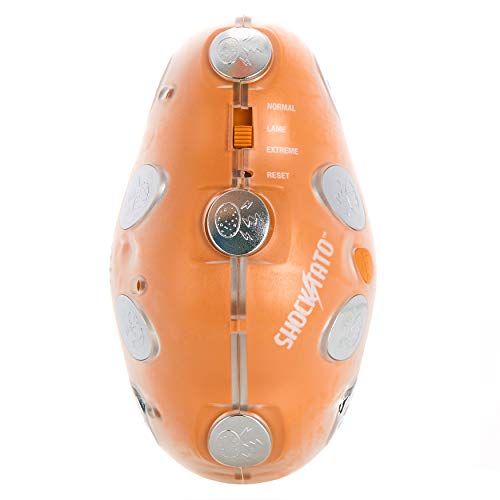 Shocktato is the coolest party game for adults. This product features three game modes and a music-less option with start/stop buttons. When the music stops, one player must hold this odd-looking potato or else get shocked.
Throw Throw Burrito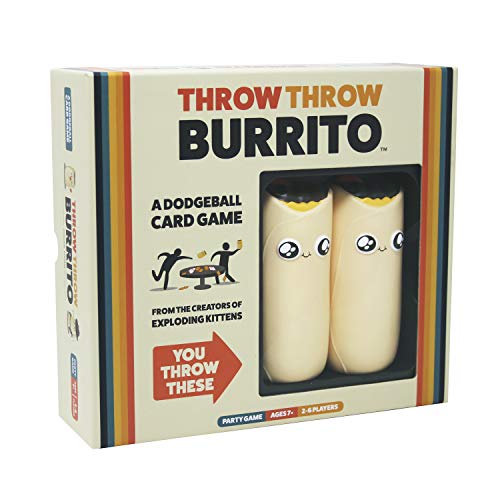 From the creators of Exploding Kittens, Throw Throw Burrito is an exciting new card game perfect for a game night with friends or family! Participants can collect matching sets to earn points and have to clean space by throwing the squishy.
Tipsy Tower Drinking Game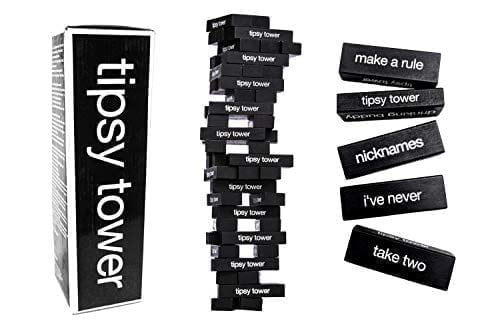 Tipsy tower is a party game that has 35 unique games, perfect for any group playing. No one will be bored with so many different possibilities and the fun never stops!
Liked this? Here's more: