Looking for cool casual shoes for women as a gift or for yourself? These are the top 10 best cool options for 2019.
Sometimes you want to dress up for the show and make a statement, be it ironic or fancy. Or you feel like flattering yourself with a pair of cool casual shoes. So you need the right shoes for the occasion. Good luck finding them!
We want to make it easier for you, even if just a little bit. We've created a list of top 10 cool casual shoes for women for 2019. These shoes are a bit geeky and fun, but very cool and awesome. Check it out!
Here's what you will find:
SPAM Casual Plate Shoes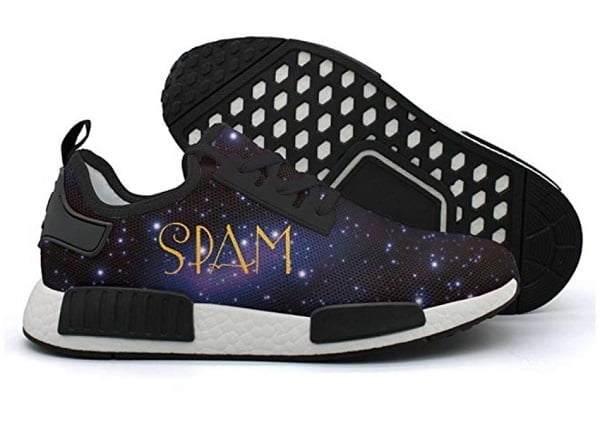 If you receive SPAM to your inbox, you want to get rid of it fast. But if you receive these SPAM shoes, you will not want to throw them away. These are great inexpensive casual and sports shoes for women. The soft, breathable fabric will be comfortable on your feet, and you'll be able to show them off all summer long.
It's an excellent gift for a girl in your life who is even a bit geeky too.
Why it's our pick? Because it's the good kind of SPAM and these are awesome looking and decent quality shoes.
LED Light-Up High-Top Sneakers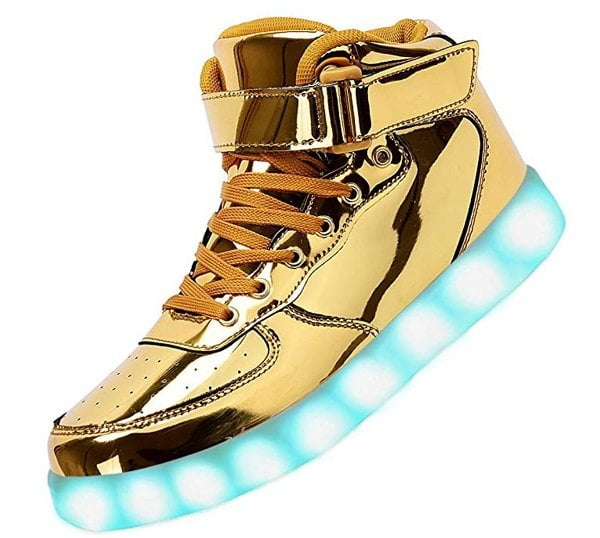 These LED high-top light up shoes are suitable for dancing, casual walking, and daily wear. However, to ensure the light system remains in good condition, these super cool shoes should not be used in athletic sports as they are not designed to take on that type of pressure.
Why it's our choice? If you want LED light up shoes, these are the best of their kind. They come in several colors too (golden looks really cool).
Furoshiki Wrap Shoes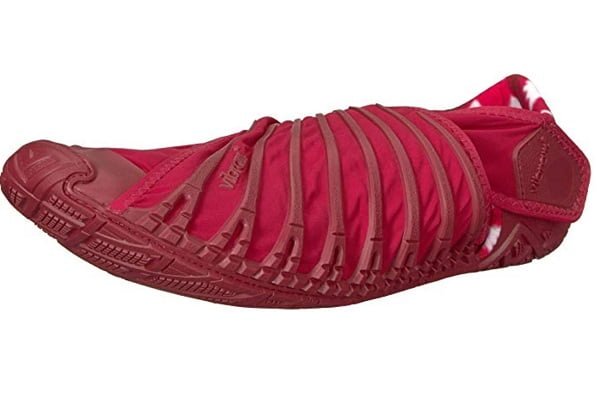 These shoes have the only sole currently on the market that wraps entirely around the foot. The upper part of these shoes is created with stretch fabric, and as such, they will anatomically and remarkably fit on any foot type. Additionally, the hook and loop closure enables a fast and comfortable fit.
Why it's one of our top picks? Because these shoes not only look cool, they are extremely comfortable. They are ideal for traveling, so if your girl is a traveler, she will adore them (and you).
Fivefinger Trainer Shoes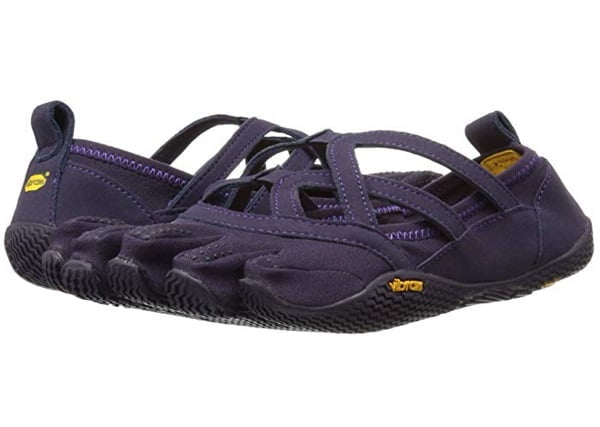 These loop cross-trainer shoes are ideal for anyone seeking a barefoot experience with incredible traction. These are the perfect minimalist shoes for studio sessions, fitness classes, and barre training. They are breathable, light and will follow your every move. Additionally, they go on and off quickly for an effortless transition.
Why it's one of our choices? These trainers are more practical than they are cool. If you haven't tried fivefingers yet, you have to.
Slip-On Fashion Sneakers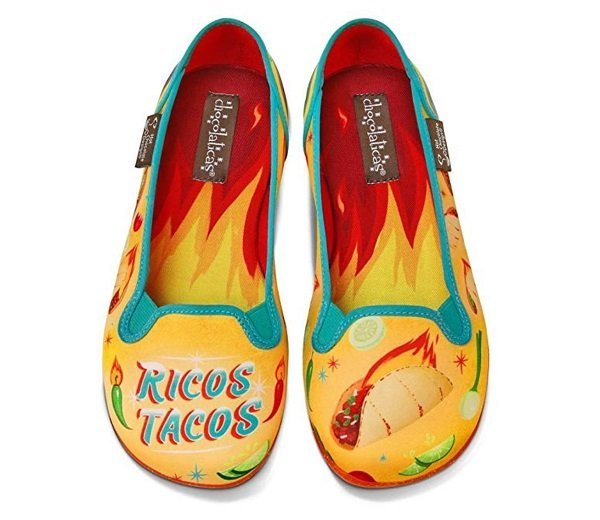 These slip-on fashion sneakers are designed for those who prefer not to conform to the creative rigidity and uniformity delivered by mass-produced brands. They fit very snugly, and the backs of the shoes fit quite comfortably to make for a fantastic experience each time they are worn.
Why it's our choice? Because these are cool fashion shoes that come in several unique designs. Perfect for anyone who likes to be unique.
Cool Wedge Platform Sneakers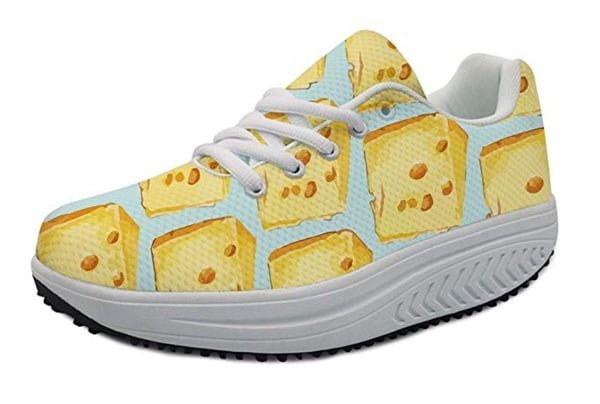 These wedge fitness walking sneakers are sturdy comfy and ready to take on the outdoors. These cool training shoes are lightweight and breathable and can be worn in the spring, summer, fall, and winter. The fashion-forward sneakers are innovative, stylish, edgy and will make your walks more enjoyable.
Why it's our choice? These are comfortable sneakers that come in several cool designs to choose from.
Floral Pug Casual Shoes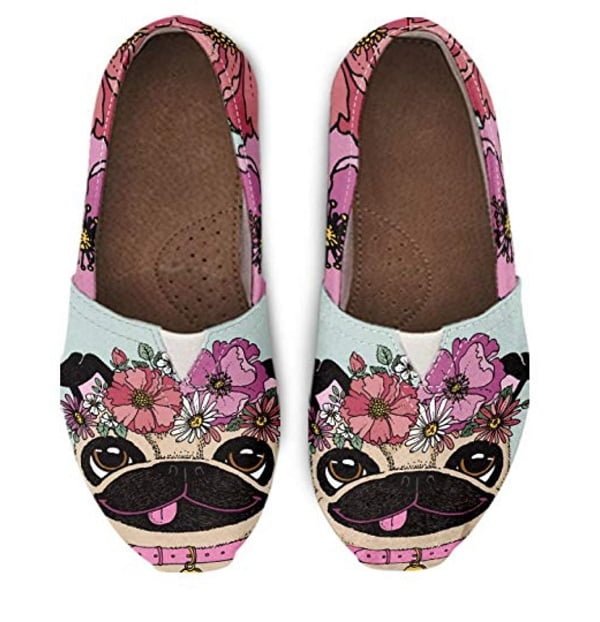 Who doesn't love pugs? Then why not wear casual shoes in their honor? These slip-on shoes are adorably beautiful. Flowers and pugs make the most adorable combination for girly shoes. Get it as a gift for your girl, and she will love you for it.
Why it's our pick? Because pugs. And these are pretty comfortable shoes too.
Science Sneakers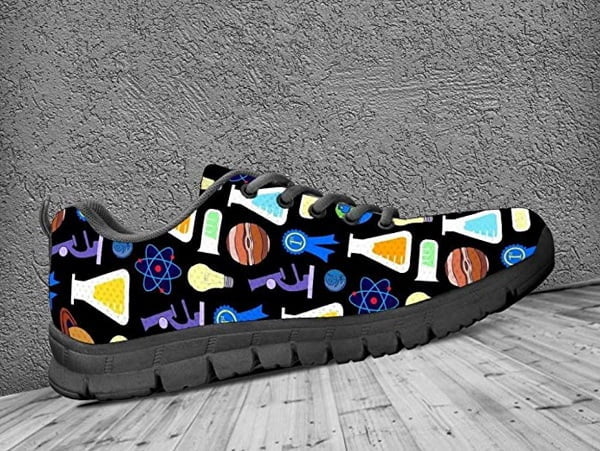 Cool shoes for a science girl. These fun print design mesh sneakers are comfortable for casual, and sportswear. They are snug for everyday use, and they will make a great gift to a girl who is a bit geeky.
Why it's our pick? These sneakers are cool but not tacky. A perfect fit for a practical mind.
Jester Shoes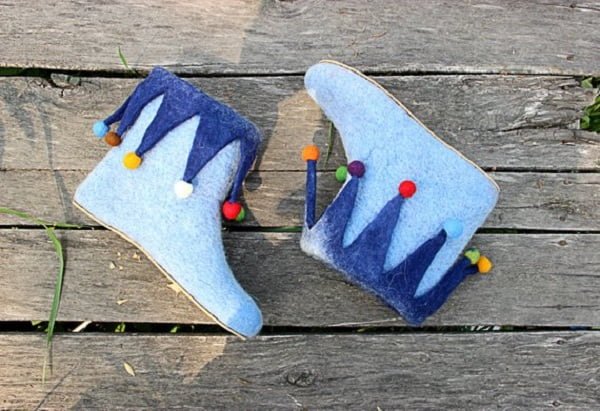 These jester shoes are unisex and natural wool felted to keep your feet comfortable inside this amazingly cool footwear. The flatness of the shoes provides another layer of comfort, and the materials make them quite durable. Also, they are made to order and handcrafted of 100 percent wool.
Why it's our choice? Because these are very fun casual shoes and you can be a unique snowflake wearing them. They're good for a carnival too.
Handpainted Bare Feet Shoes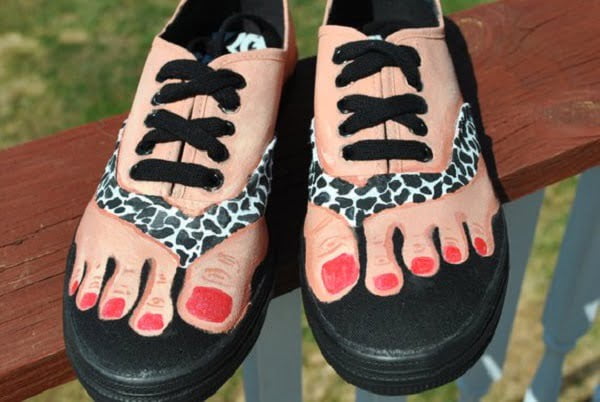 These funny and cute hand-painted bare feet sneakers provide a great way to show off the fun side of your personality. They are a natural conversation piece and can go a far way in spreading lots of joy in what can be a gloomy world.
Why it's our top pick? Some people say walking barefoot is healthy. If you can't make it, you can certainly fake it with these cool shoes.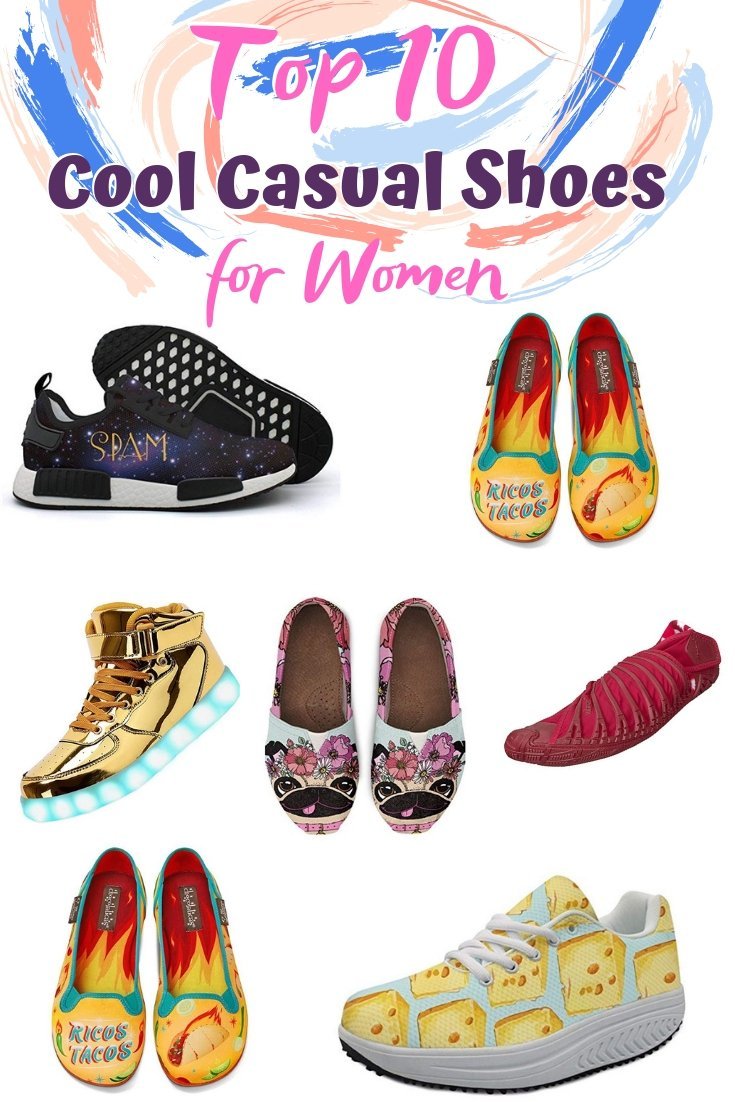 Liked this? Here's more: