Looking for a gift for a guy who likes beer? Or maybe you want to decorate your own man cave? These awesome beer posters will do the trick!
The bond between a man and a beer is deep. You don't have to fight it; you need to embrace it. Celebrate beer with the most awesome beer posters and canvas prints that exist in the world. Check out these cool choices! These make great gifts for him.
Beer Types Poster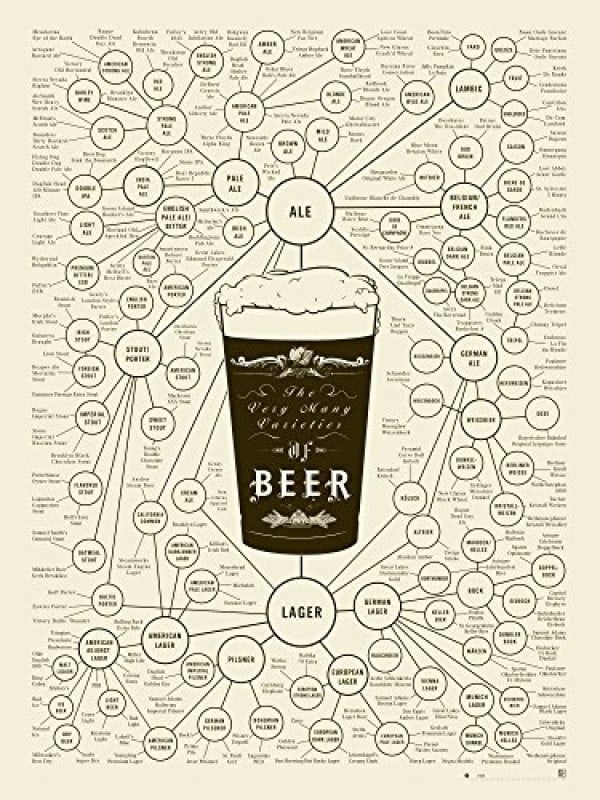 Entertaining and educational poster of the complete diagram of beer types.
The Happy Hour Lounge Beer Poster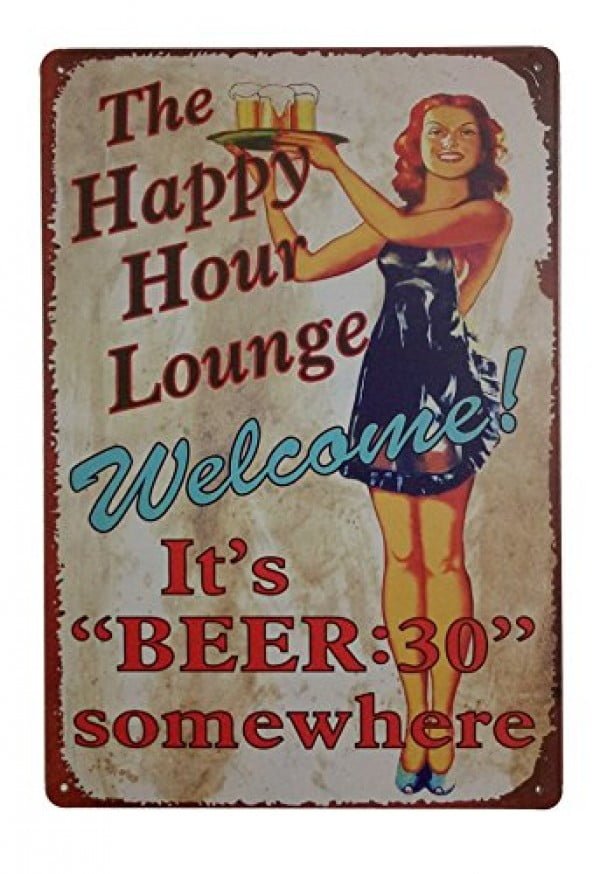 Tin poster – It's Beer:30 somewhere!
The Beer Prayer Poster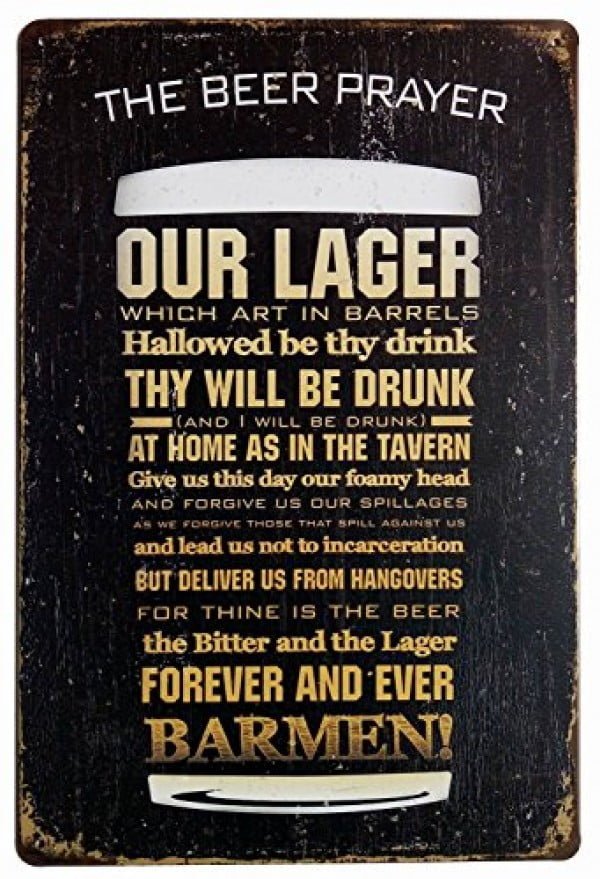 You must know the beer prayer by heart.
Miller Brewing Company Poster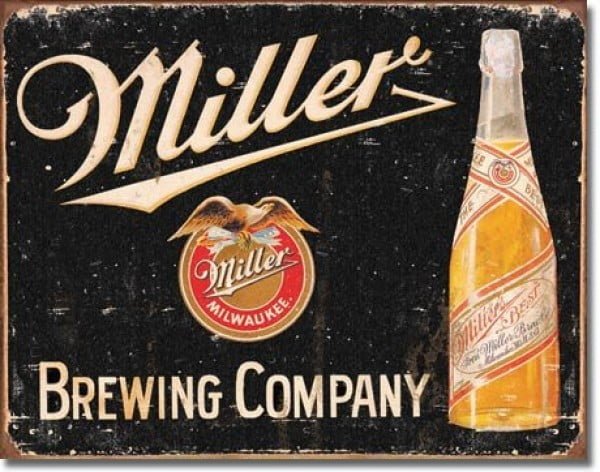 It's a vintage classic.
Types of Beer Sign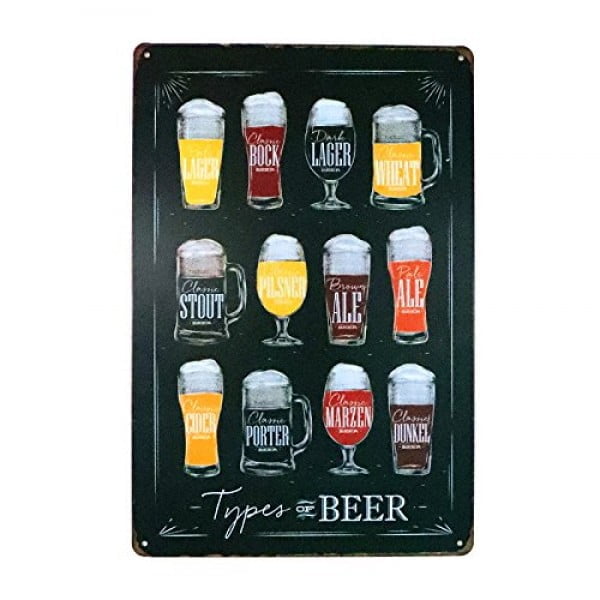 The main types of beer you need to know.
Beer Brewery Canvas Poster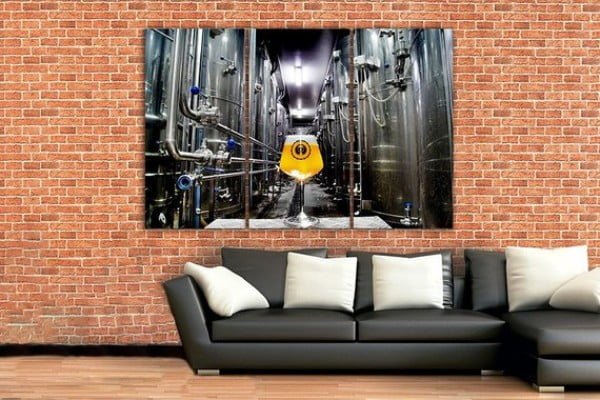 Canvas set for an oversized beer poster art.
Drink Local Ohio Beer Print Map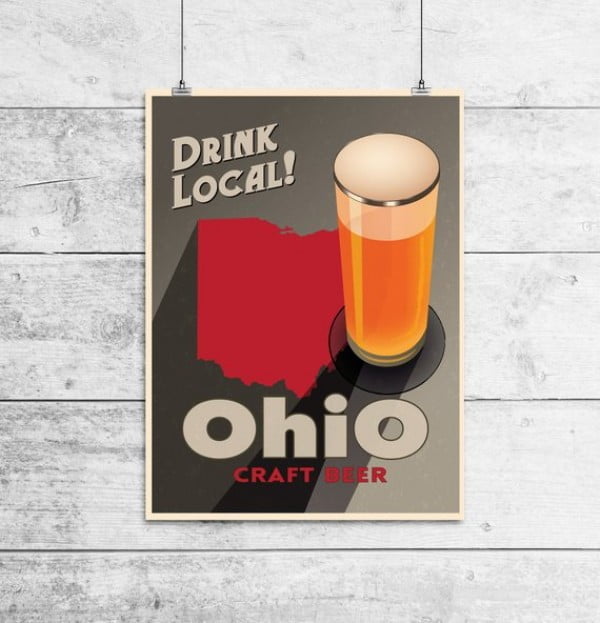 All states are available.
This Guy Needs a Beer Vintage Beer Poster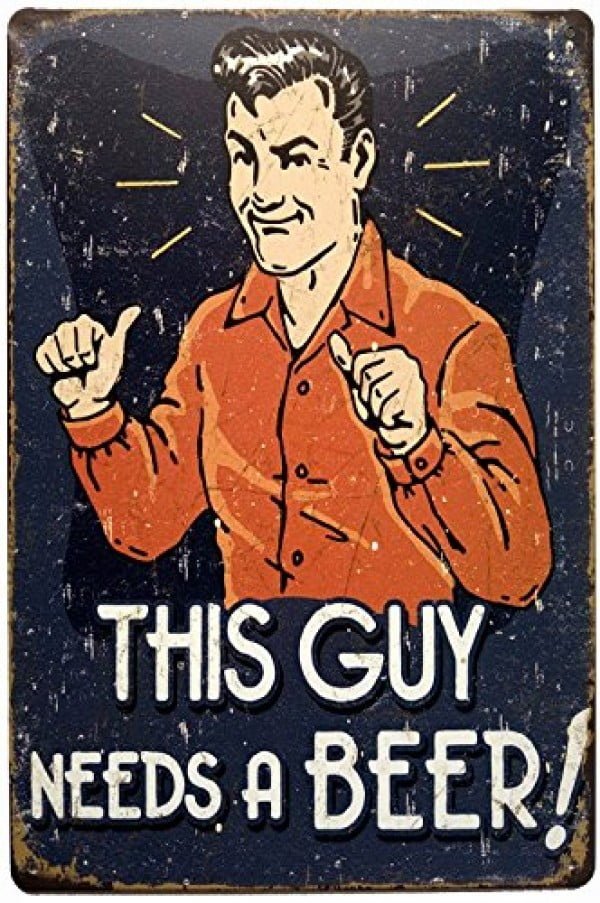 Know a guy who needs a beer?
Beer Is Importanter Poster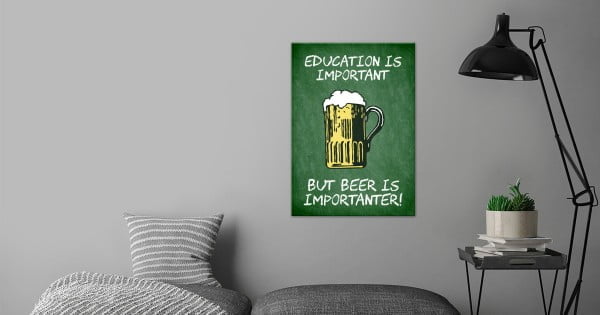 And this is why education is important, but beer is more so.
It's Beer Thirty Vintage Poster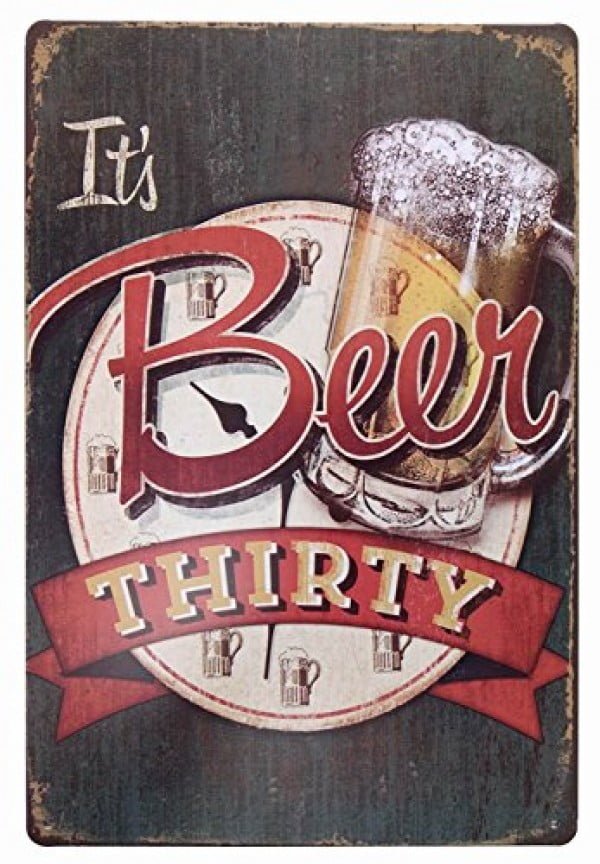 It's beer thirty o'clock.
How to Order a Beer Around the World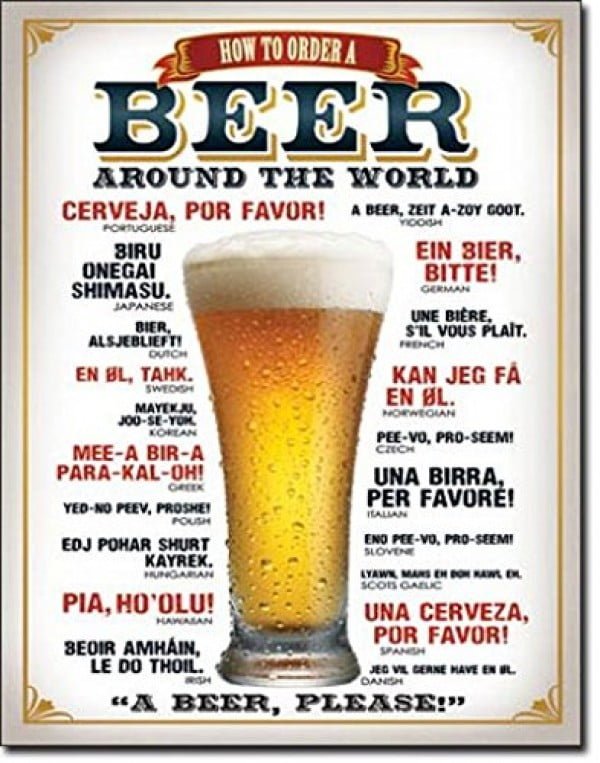 Learn how to order beer around the world.
Beer Drinking Astronaut Canvas Set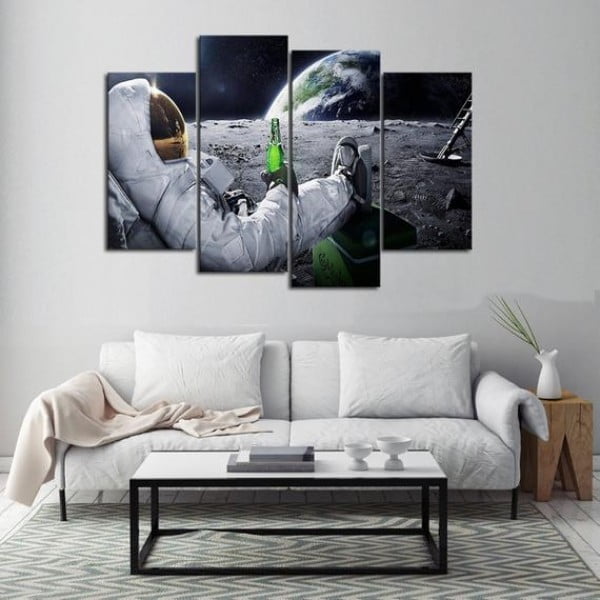 This is amazing wall art for a real man cave.
Free Beer Drinks Poster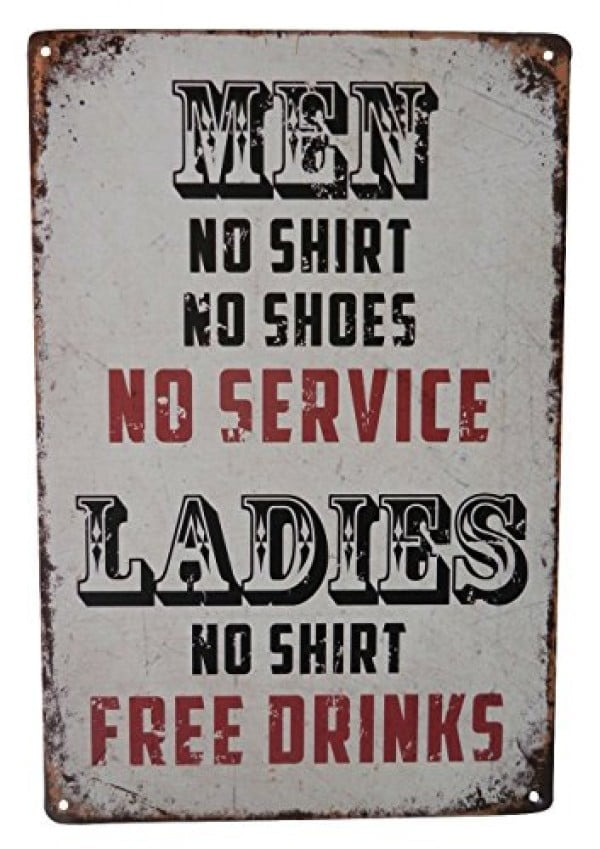 The formula for the ages.
Everyone Needs Something to Believe In Poster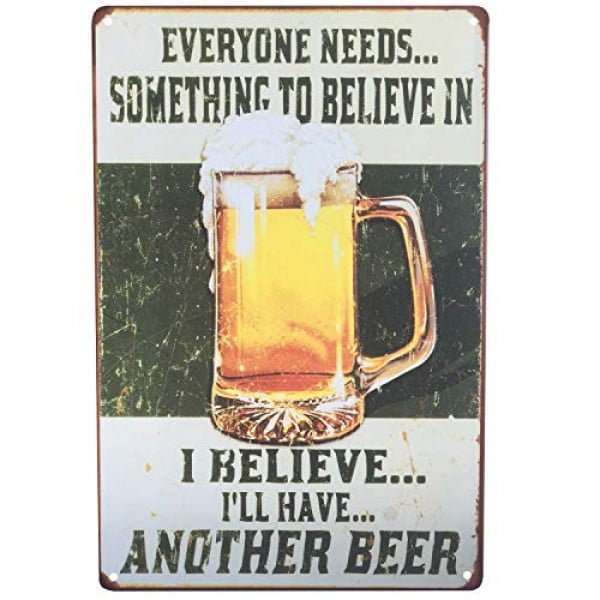 Do you believe you need a beer?
Drink Good Beer with Good Friends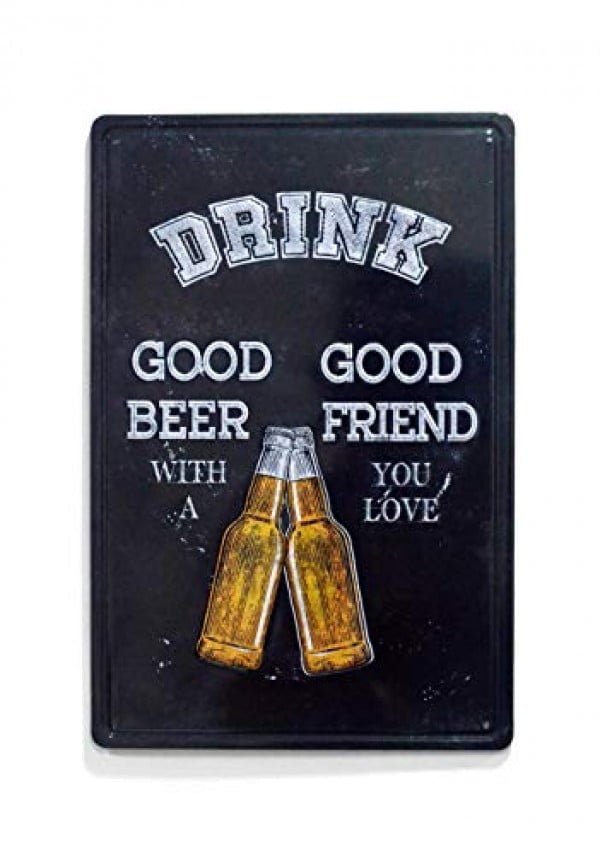 You don't drink beer alone.
The Best Open Beer Poster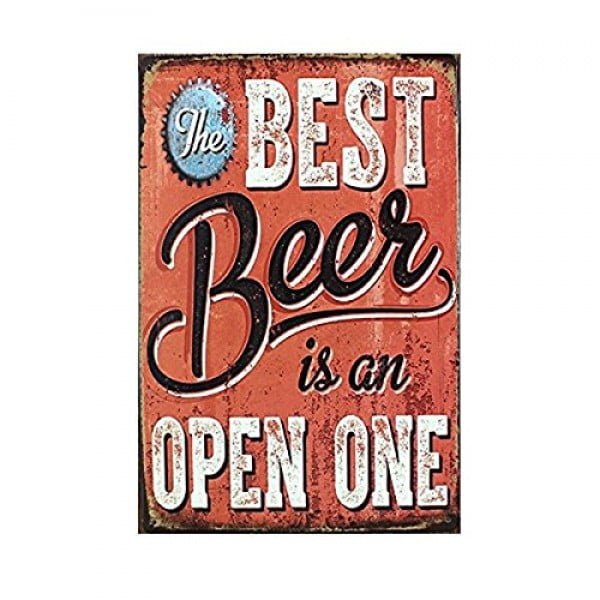 It's vintage, and it's good.
Beer Lovers Club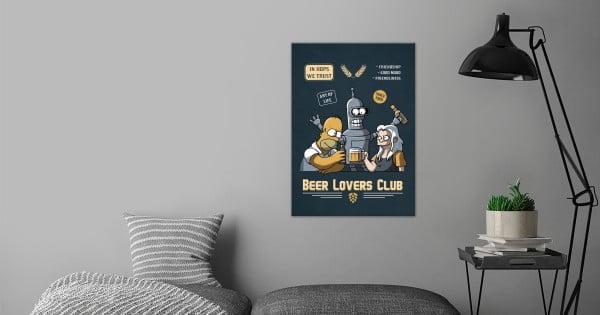 Your favorite fictional beer buddies.
Soup of the Day Poster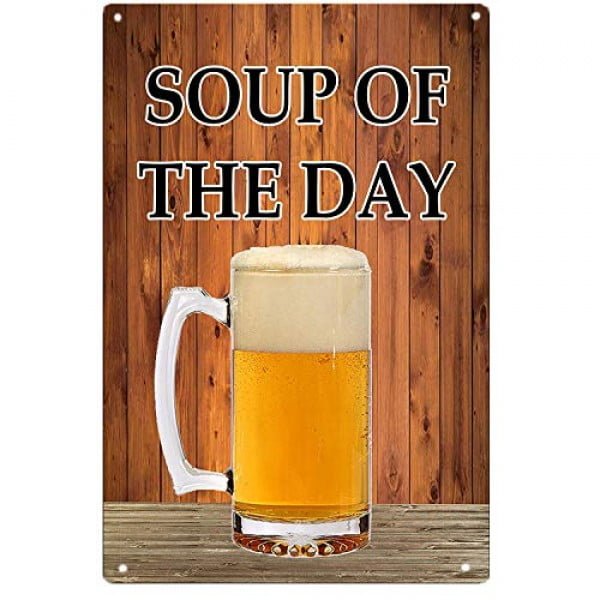 For him who's the soup of the day is beer.
Beer Holder Poster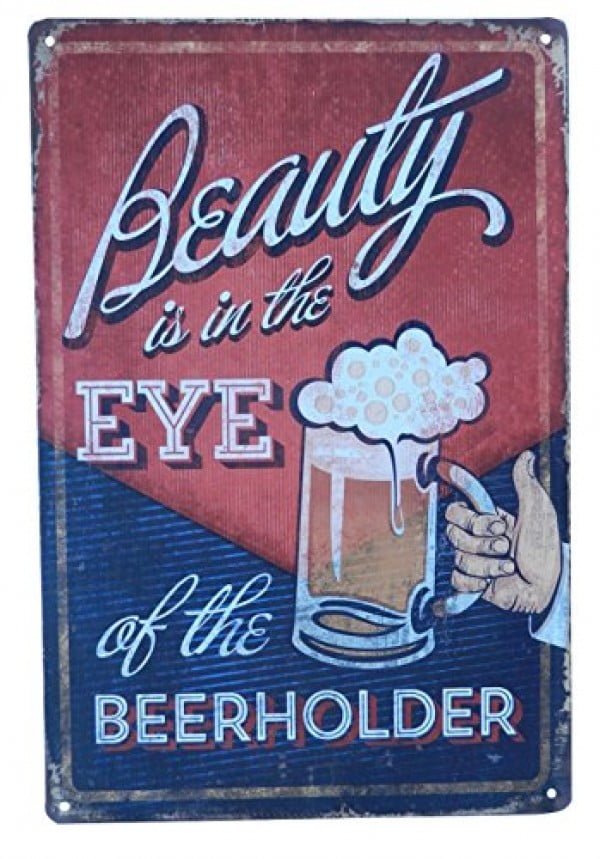 For those who know the truth.
Cheers Around the World Poster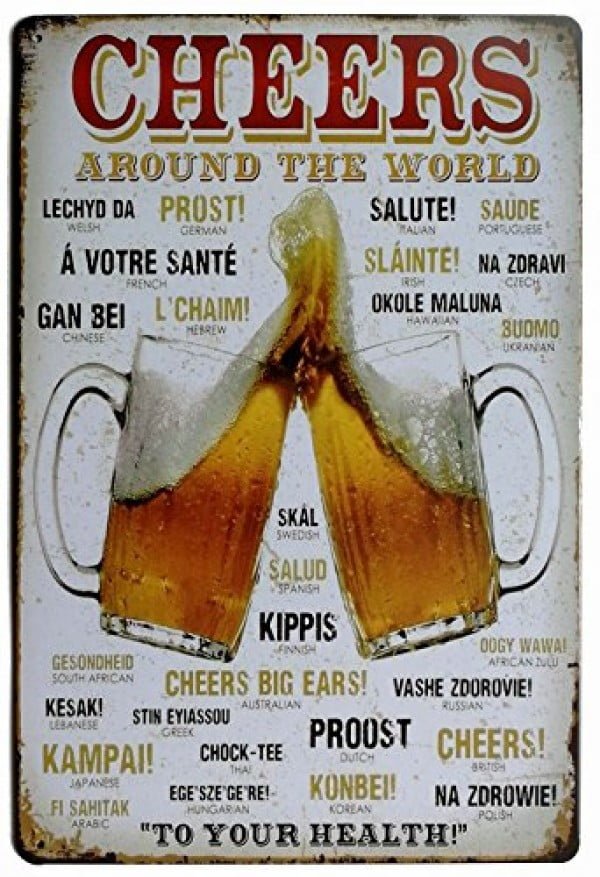 Something else to learn.
Beer Filter Poster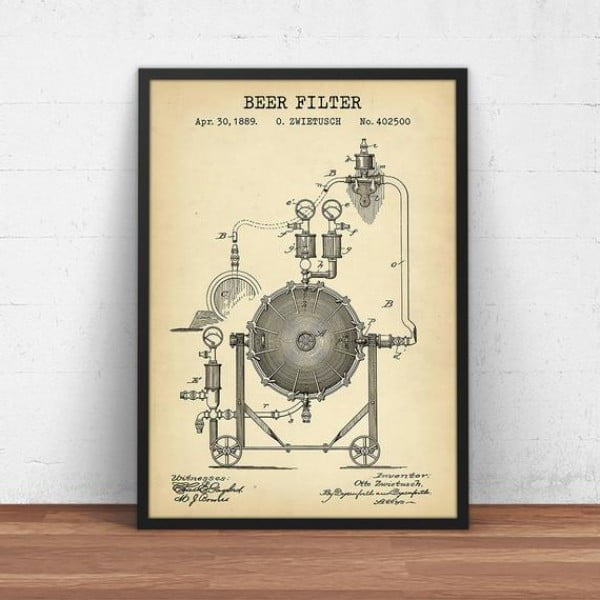 You need to know where the beer comes from.
Save Water Drink Beer Poster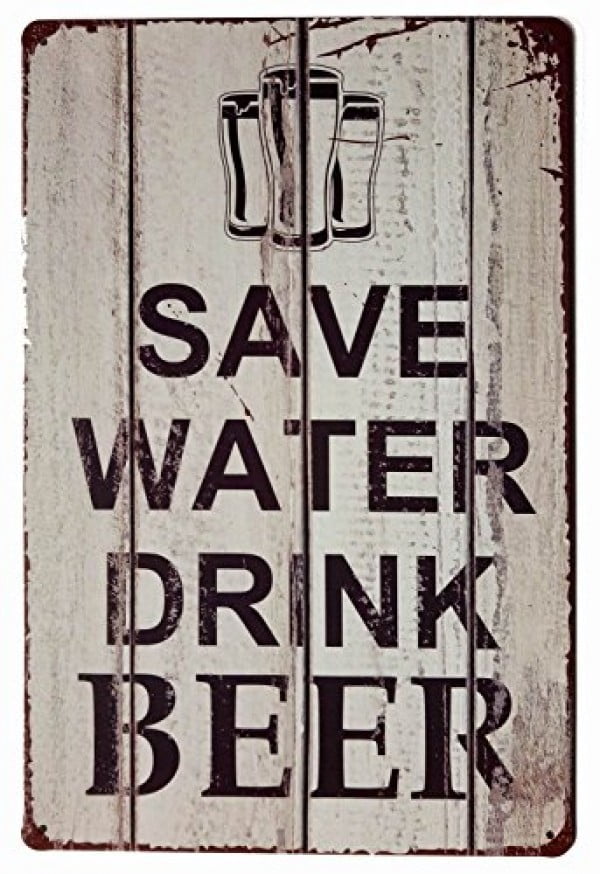 Isn't that the truth?
Beer Canvas Decor Poster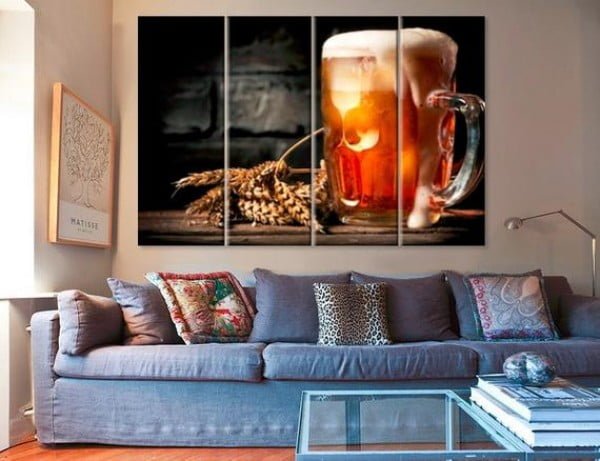 A massive beer for your home decor.
I Only Drink on Days That Start with T Poster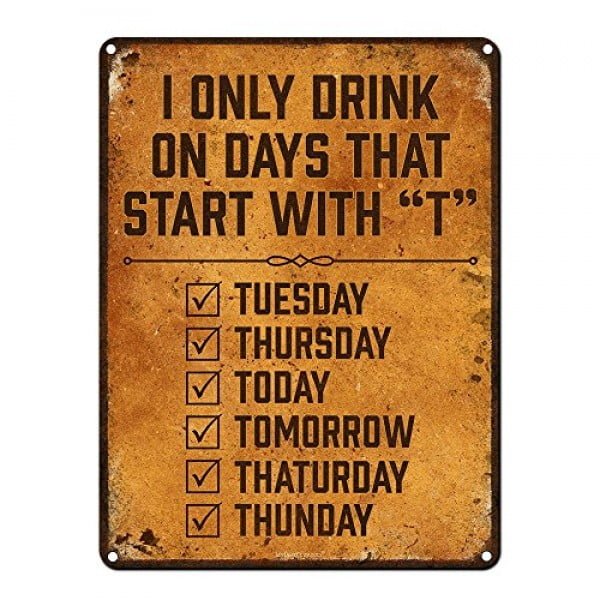 Luckily, all days start with a T if you want it.
Rick and Morty Ale Poster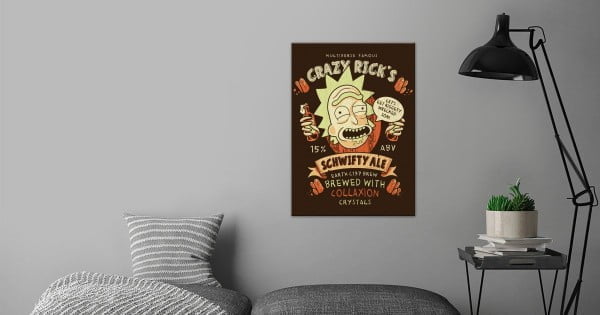 For the fans of Rick and Morty.
The Hangover Cures from Around the World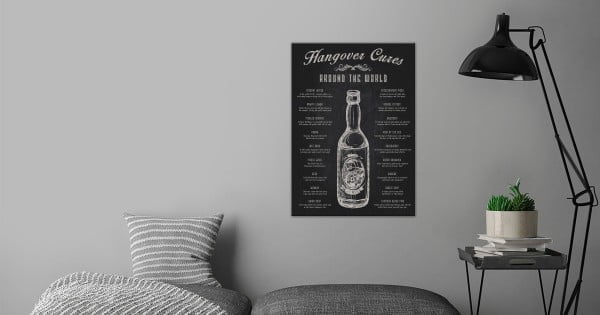 The day will come when you need this poster more than water.
Difficult Decisions Poster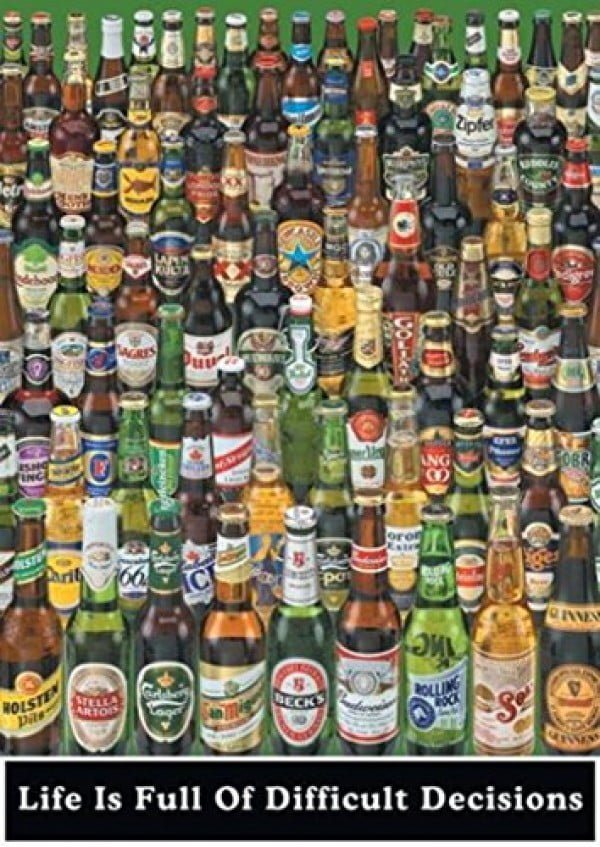 Can you make the hard decision?
Free Beer Tomorrow Poster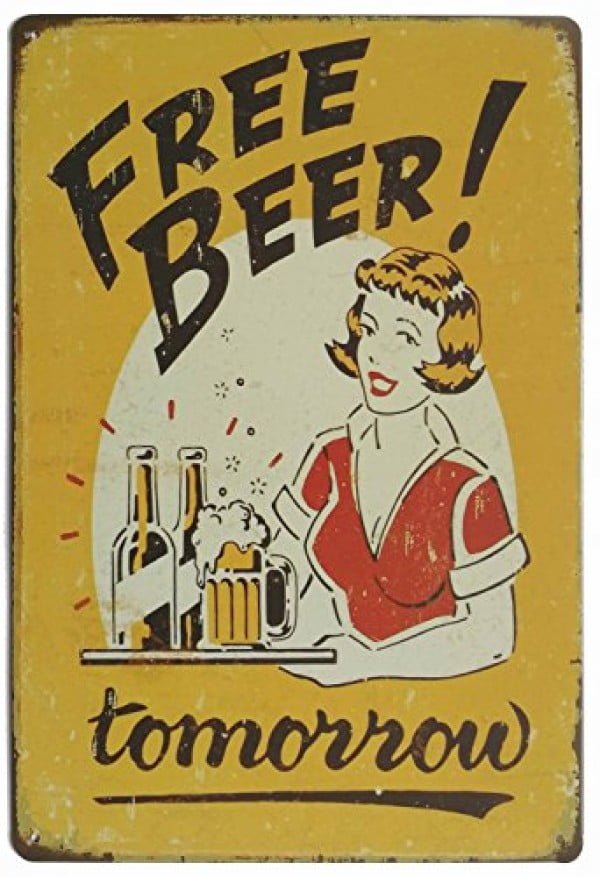 It's always free tomorrow.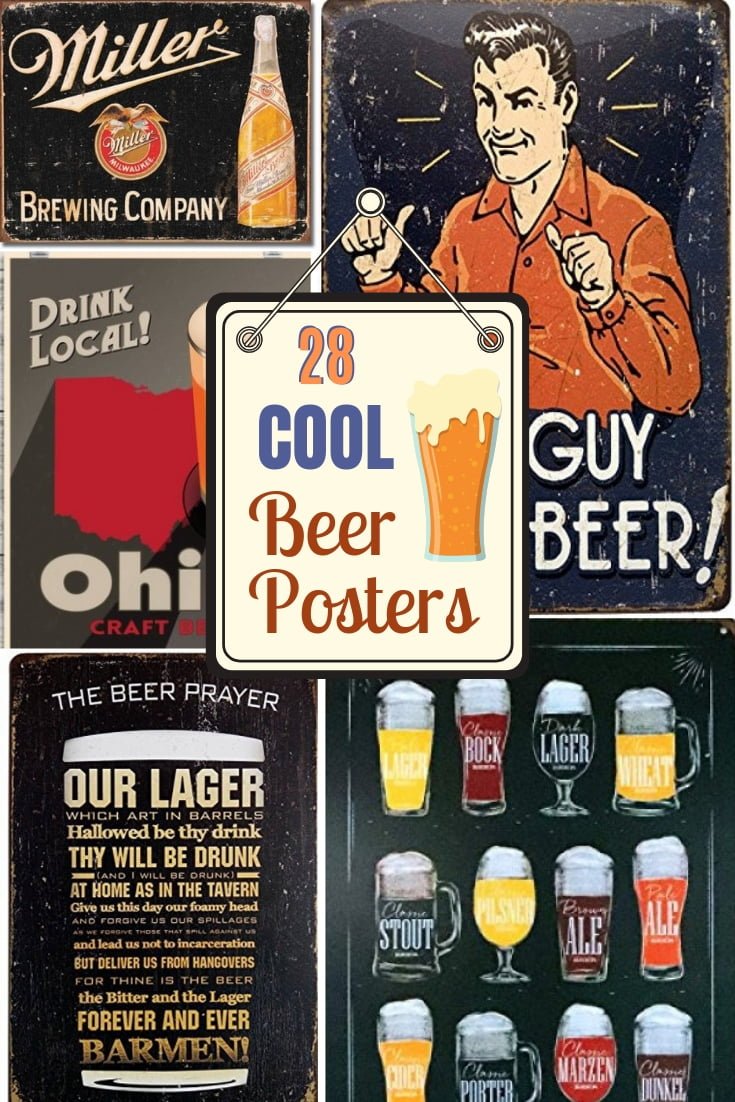 Liked this? Here's more: