Do you know someone who is a Jedi (or had turned to the dark force), or perhaps they're just a Star Wars fan? These awesome gifts are for them.
The Force is strong with this one! No matter who you're shopping for, you can't go wrong with any of these great gifts inspired by everyone's favorite fictional Universe. If you are looking for star wars gift ideas, this is the right place for you. We found a lot of cool stuff, from T-shirts to mugs, that any Star Wars fan would love to get as a gift.
Luke Vader Light Switch Decals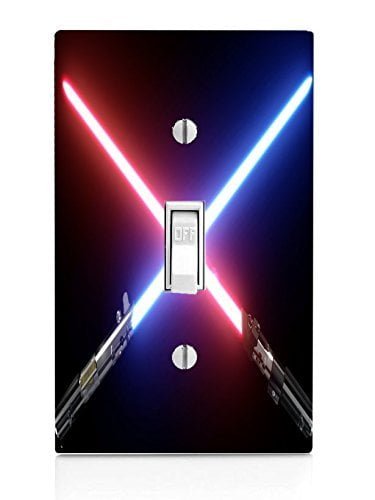 May the force be with you. But which side do you choose? Why it depends on the time of the day, of course.
Choose Luke during the day and Vader at night, with these light switch decals in your home. After all, there's no light without darkness… Deep.
3D Illusion Star Wars Night Light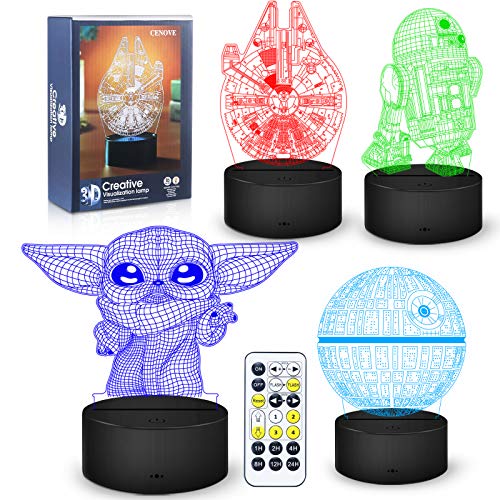 You know want to get the star wars nightlight for your child or a fan friend with children? The product features four Patterns: The Child, Death Star, Millennium Falcon, R2D2 Robot.
Star Wars Cooking Utensils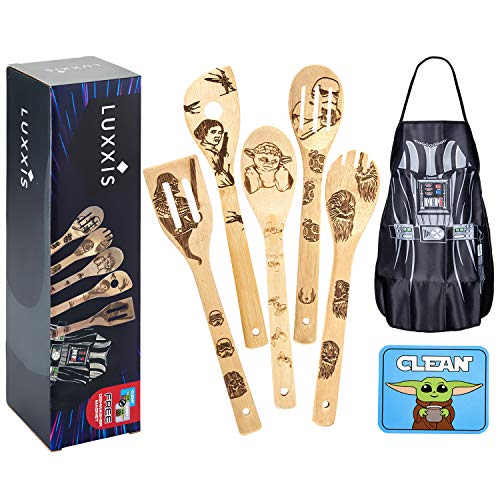 The Luxxis kitchen set has everything you need to make cooking a more enjoyable and fun experience. It comes with 5 cooking spoons, apron, and dishwasher magnet all made of bamboo wood.
Star Wars Herb Grinder Gift Set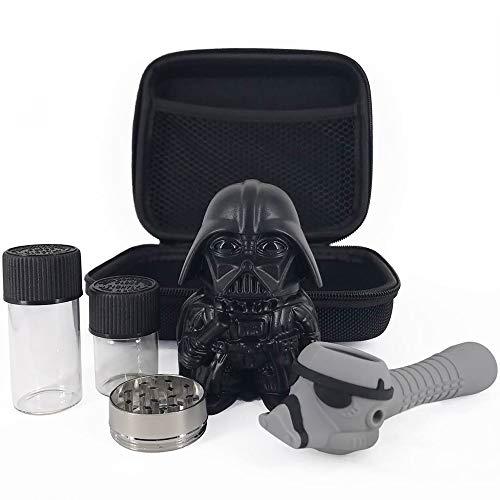 This great star wars gift comes in a high quality case complete with grinder, stickers and containers.
Star Wars Music Box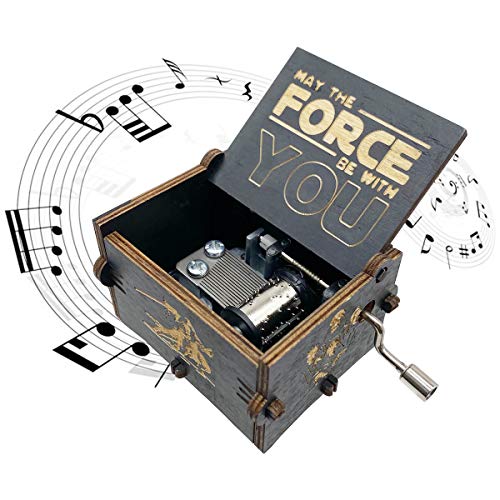 Turning the handle, it will play beautiful star wars songs. Perfect for those who loved star wars and want a unique gift for themselves or their friend. Bring back the memories.
Lego Brickheadz the Child and the Mandalorian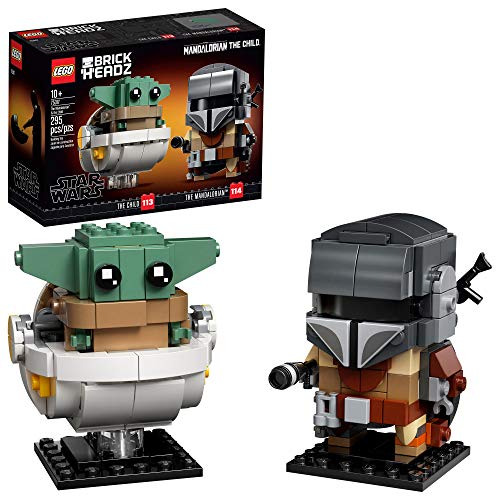 The child LEGO buildable figure is designed so that kids can recreate the different facial expressions in the movie. It also comes with a blaster rifle and pistol to express how kids feel about the movie.
Baby Yoda Party Decorations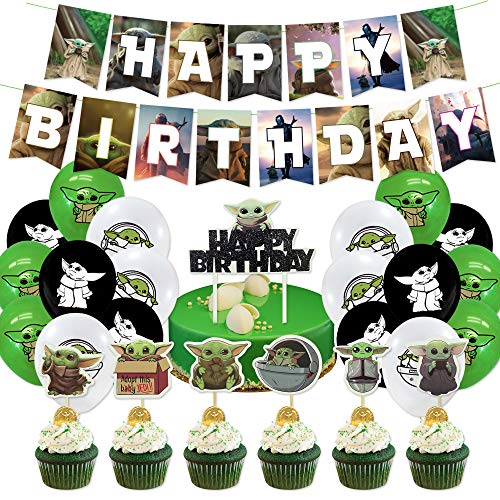 I recommend buying some Star Wars party supplies to your child's favorite movies and TV shows. If you're looking for the right gift for a little Star Wars fan in your life, you'll want to check out this baby Yoda Birthday Dec
Darth Vader Whiskey Decanter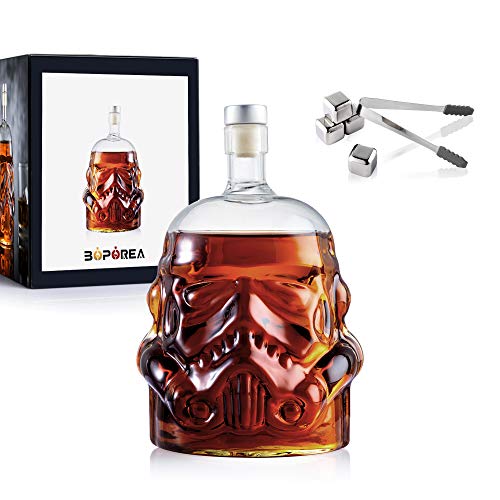 Product is made of high-quality clear borosilicate (eco-friendly) glass and heat-resistant quality with 5mm wouldn't easily break and more durable.
Hallmark Star Wars Wrapping Paper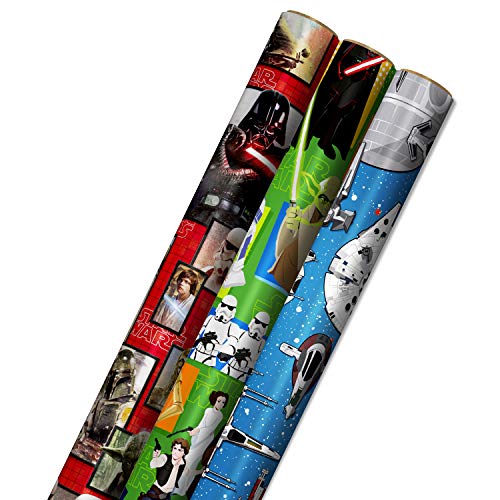 This paper is great for wrapping presents and gift cards. It is three rolls in one, it has three designs of the popular movie Star Wars Episode IV on the back and comes together as thirty inches wide by eight feet long.
Star Wars Darth Vader T-Shirt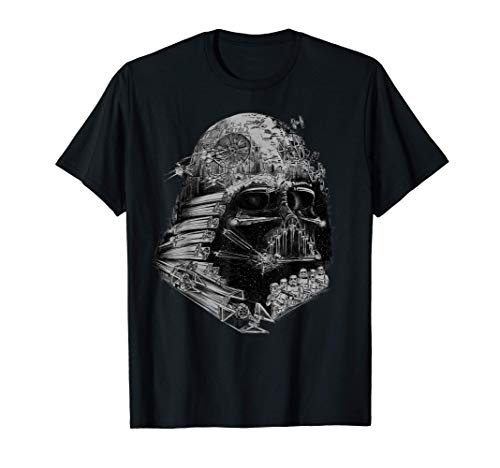 Official Star Wars T-Shirt for a person who is a huge Star Wars fan. Materials are Lightweight, Classic Fit, and Double-needle sleeves with bottom hem.
Star Wars Stormtrooper Crossing T-Shirt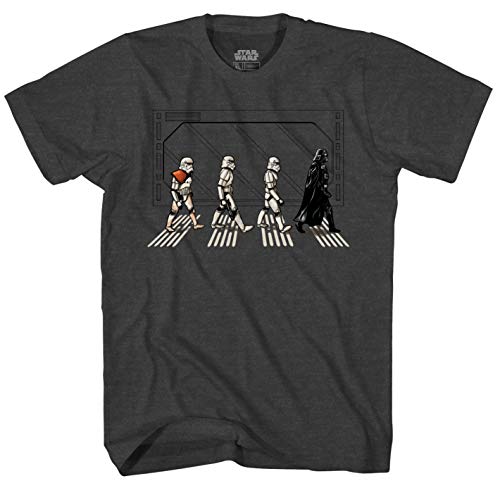 Officially licensed Star Wars T-shirt Standard Adult Men's sizes and Fit. Caution! Imperial Crossing! A great gift for any star wars fan is this officially licensed t-shirt that has the traditional star wars logo.
Baby Yoda Stickers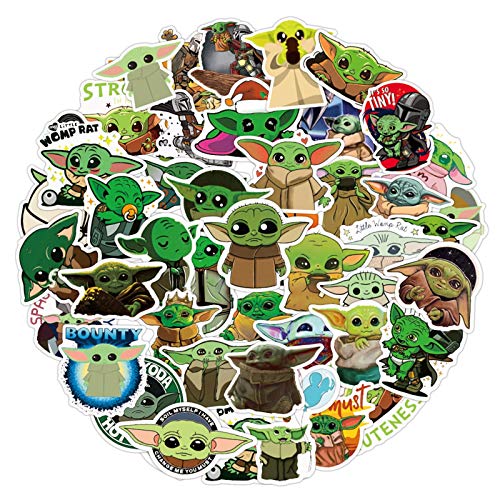 The set of 50 Star wars stickers is for any Yoda fans? Excellent material makes these stickers durable and long-lasting. The stickers are waterproof, dustproof.
Millennium Falcon Keychain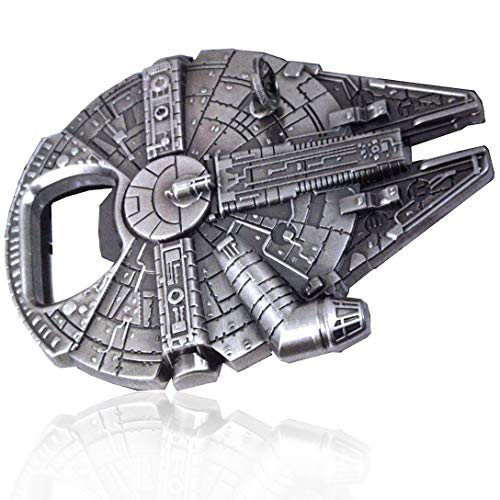 There is only one product that stuck out to me as a cool gift and that was the Star Wars Millennium Falcon metal bottle opener, keychain. Heavyweight, fun, classy with a decorative design attachment.
Star Wars Mos Eisley Cantina Tatooine T-Shirt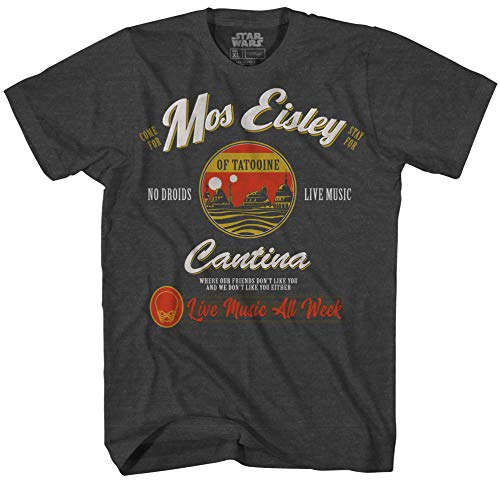 Cool Star Wars gift for guys This shirt is a large, cotton and polyester blend. It is an officially licensed shirt.
Lightsaber Chopsticks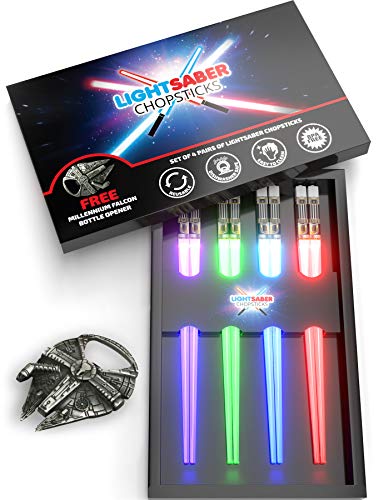 This is a great Star Wars gift. It helps kids get involved in family meals and easily find their utensils. The set includes the chopsticks, a container frame with both light saber handles, and two replica lightsaber sticks.
Star Wars Men's Lightsaber Duel Tie

What can make the Star Wars Tie a great gift? Firstly, it's costume-ready. Along with the right dress shirt and suit, it is bound to turn heads on the opening night of Rogue One.
Baby Yoda Star Wars Mandalorian Hot Chocolate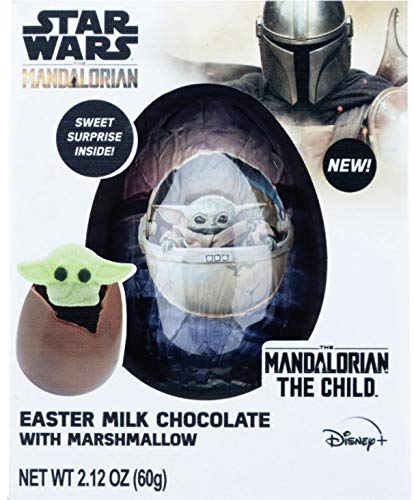 Do you remember marveling at the huge snowflake-like "stars" that R2-D2 and C-3PO used to make in episodes of Star without the worry they may get sucked inside and never come out?
Star Wars Words Of Wisdom T-Shirt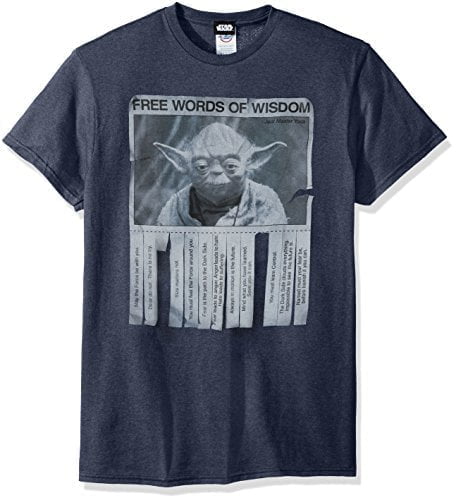 Star Wars T-Shirt This t-shirt (personalized with any text) is a great star wars themed gift for any fan including yoda or slyly santa.
Star Wars Death Star Popcorn Maker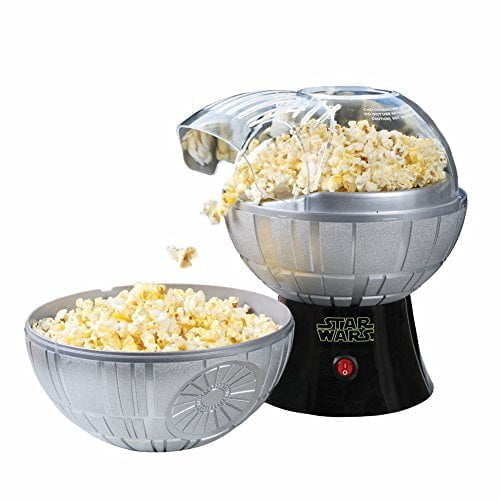 This popcorn maker has no oil and pops very efficiently, making it perfect for the whole family. With such easy-to-clean features, this product is spotless and appropriate for every occasion!
May The Forks Be With You Apron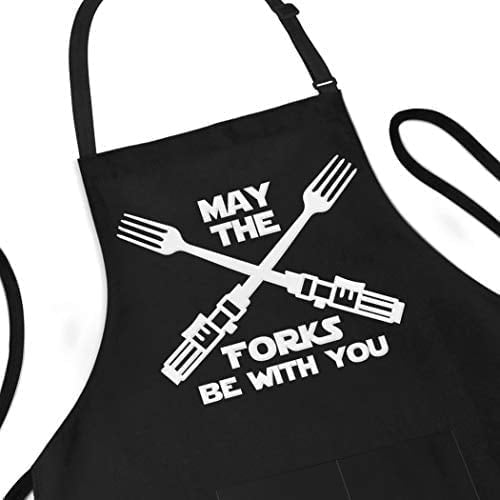 It's the perfect BBQ or grilling gift for a man who needs to look like a grillmaster. Men are fond of wearing all things that have their favorite themes on it.
Baby Yoda On Board Vinyl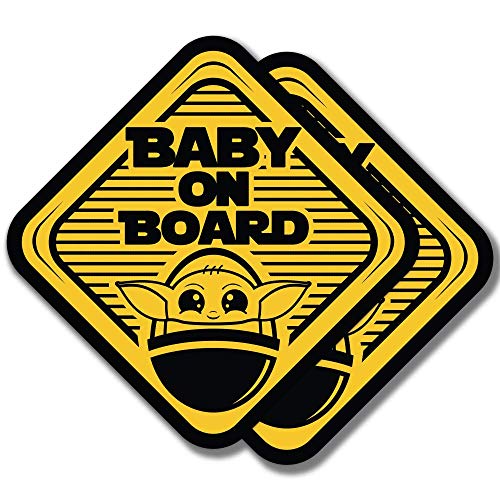 A diamond shape is used to symbolize a caution or warning, as in alerting other drivers on the road that there's someone on board with Baby On Board Stickers. Vibrant black and bright yellow colors are reflective.
Darth Vader Face Mask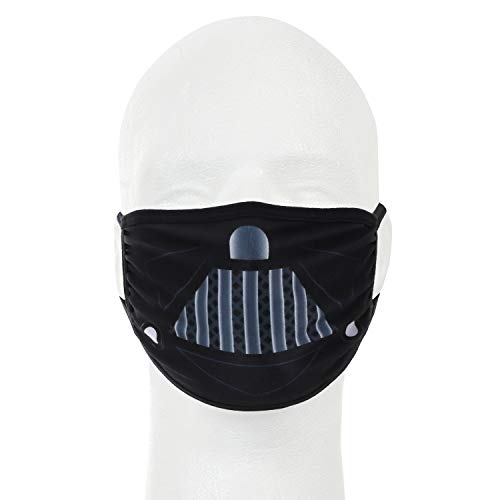 This 2-ply construction offers great breathing function and is made of quality material. Washable/reusable for continued use. Giving you peace of mind.
Star Wars Lightsabers Mug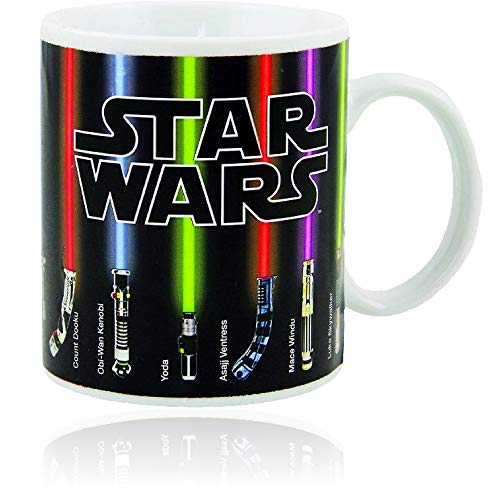 A perfect star wars gift for any fan of the movies, this mug is designed with a vintage Star Wars style. Pour in the hot liquid and light sabers appear everywhere. The more you use it, the more designs you'll find!
Star Wars Cheese Set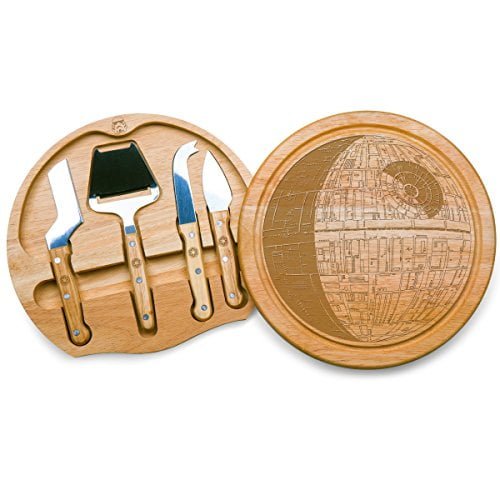 The "Lucas Star Wars/Death Star Circo 10.2" swivel style circular cheese board with 4 assorted tools is a good gift for someone who loves to cook like Gabe. It's an all-inclusive swivel
Liked this? Here's more: