Looking for funny white elephant gifts for your upcoming office Holiday party? Here are some cool choices to choose from.
White elephant gift exchanges are fun, and they're almost mandatory in any Holiday party of a company. The goal is usually to find a gag gift that is funny and cool. Just a little effort spent finding one increases the fun for everyone.
So to help you out, here are our top 10 picks for funny white elephant gifts this year. We've come up with some amusing choices and some practical gifts too. Check out this list and pick something you like. Feel free to steal any idea from us!
Here's what you will find:
Make America Great Drinking Hat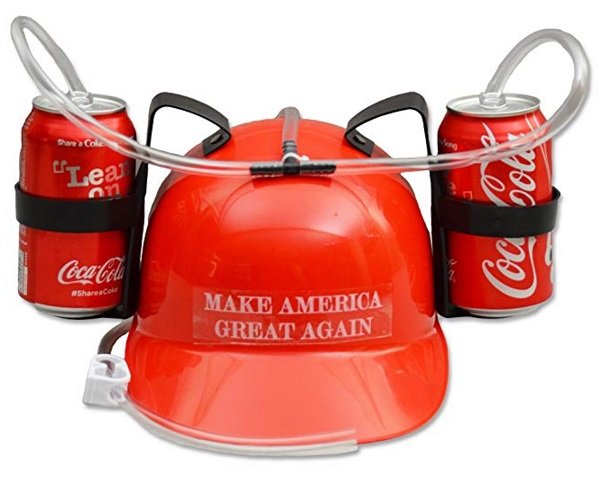 Perfect for people who like to stay hydrated. This hat has holsters that can fit most 12-ounce cans so refills should not be a problem. Recipients can use this at the party right away, at home while watching sports games, or at heated rallies for hands-free convenience.
Why it's our pick? It's a great funny gag gift that's practical too!
Animal Paw Socks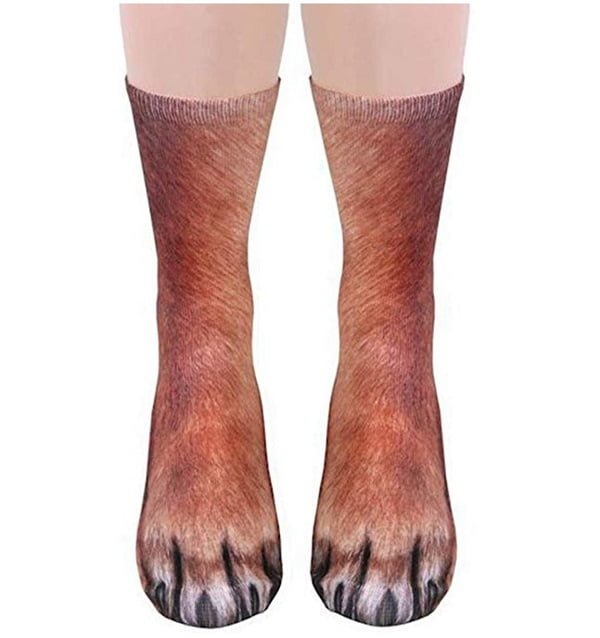 Socks are common gifts during the holidays. Although they are useful, they can be boring and repetitive. This pair makes things a lot more exciting and unique with a cool design that turns feet into paws. It's great for cosplay, pranks, or just some laughs. It comes in various animal prints.
Why it's our choice? Because you can make gifting socks a fun thing!
Raining Men Umbrella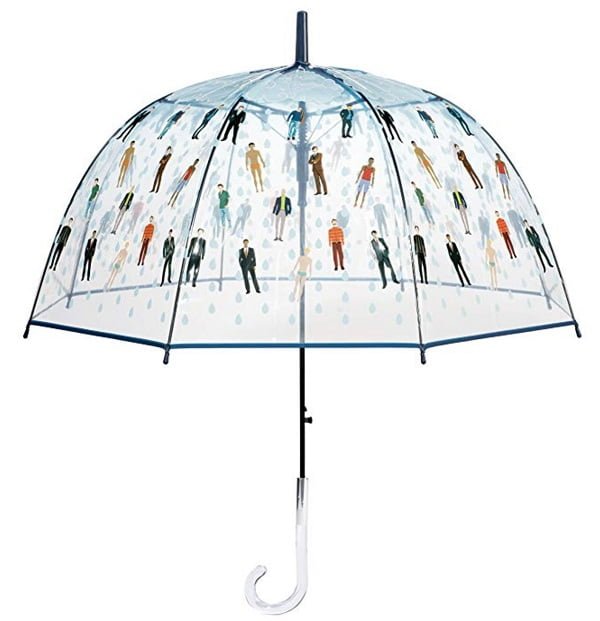 Rainy days can be gloomy, so how about making it a little more fun? This umbrella certainly does the trick. Its large transparent shell will keep the water out while letting light in. The raining men design is sure to brighten the day and cheer up the people who will see it along the way.
Why it's our pick? Because it's cool umbrella that's too good to be just a gag gift. Now, if you could also get the song playing while gifting it.
Desktop Punching Bag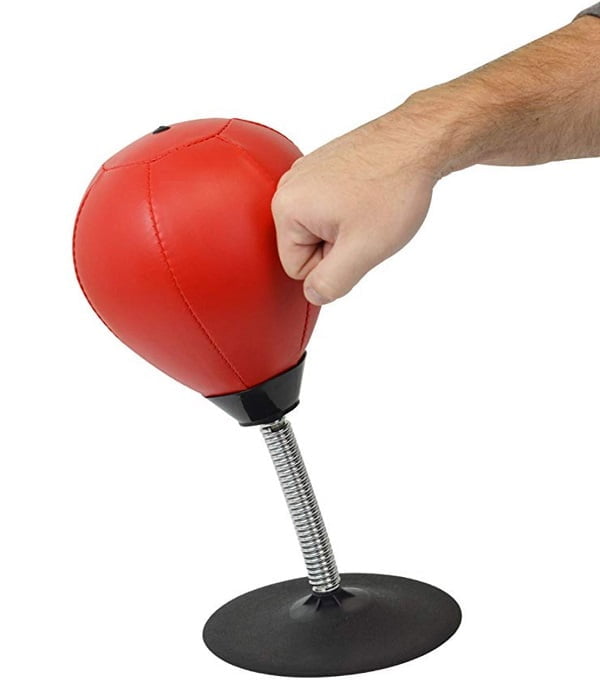 Stress can make us literally sick and tired. Everyone needs a stress reliever to make us feel a bit better when life gets too much to handle. Some people go to the gym or talk to friends. Others take out their anger on inanimate objects. This desktop punching bag is a stress buster.
Why did we choose this gift? Because everyone needs to let off some steam. It's actually a neat practical gift.
6-Pack Beer Greeting Cards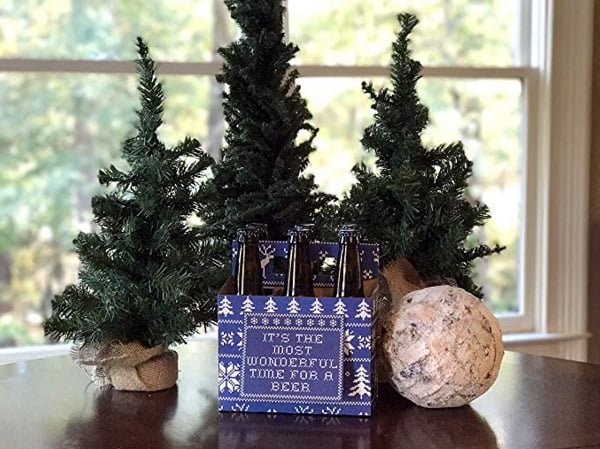 Everything is better after a bottle of ice-cold beer. Instead of the usual assortment of products in gift baskets, consider giving out 6-packs. Place them inside creatively shaped greeting cards with festive prints to get into the holiday mood.
Why it's a great gift? Any man will love this greeting card. Period.
Big Dill Mug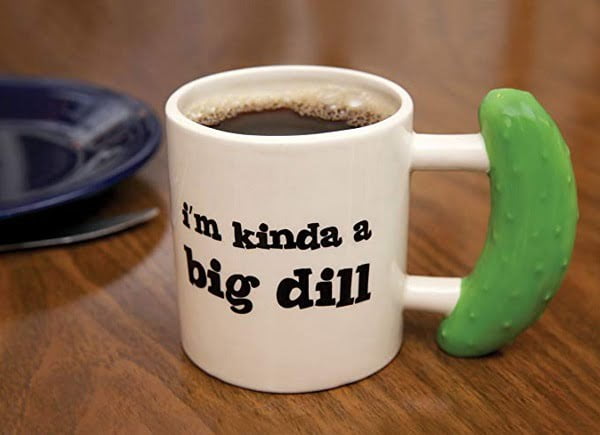 Make your gifts fit the recipient's personality. This coffee mug was designed for individuals who are larger than life. It could be due to their size, title, or sense of importance. It is also a great gift if you want to congratulate a friend on a promotion or some other type of achievement.
Why it's our pick? It's a great gift to show someone they're important. Whether it's ironic or not depends on the situation.
Belly Waist Pocket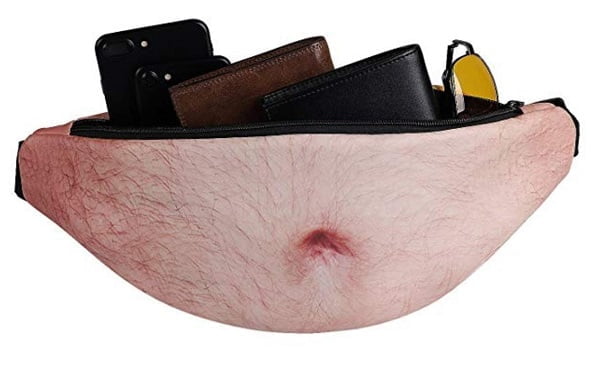 Looking for a gag gift for your dad or any other father-figures in your life? This could be it. The handy waist pack has an adjustable belt to fit all girths. The print is especially suitable for those who have dad bods and are proud of it.
Why it's our choice? Because if someone doesn't have a dad-belly, they need one.
Toilet Office Supply Station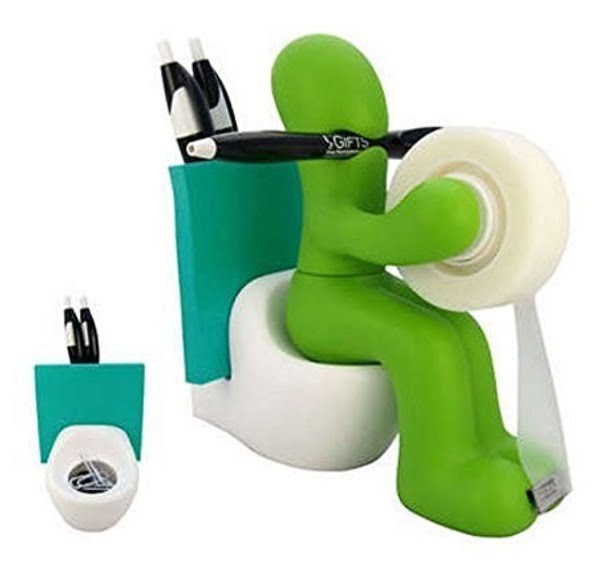 So you think pen holders are boring gifts? Think again. This one makes desk accessories fun through original shapes and practical designs. Let the green guy keep your pens organized while holding the tape while you cut. It's the perfect item for office gift swaps.
Why it's a cool gift? Because everyone needs a cheer in the office, and this pen holder will provide it.
Funny Toilet Paper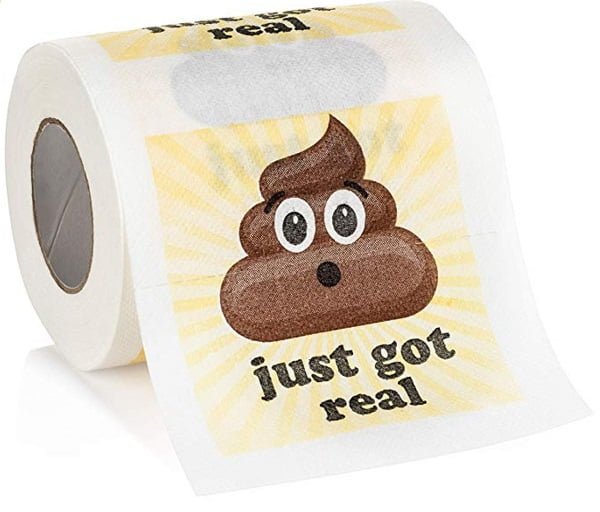 Toilet paper does not have to be plain white and forgettable. You can get them in different colors and patterns. There are even rolls with messages that are sure to make you smile. Enjoy your time on the throne while reading them. You can also give them away as cute housewarming souvenirs and funny white elephant gifts.
Why it's our pick? Because it's as funny as it is practial. And who doesn't like getting TP for Christmas, right?
The Handerpants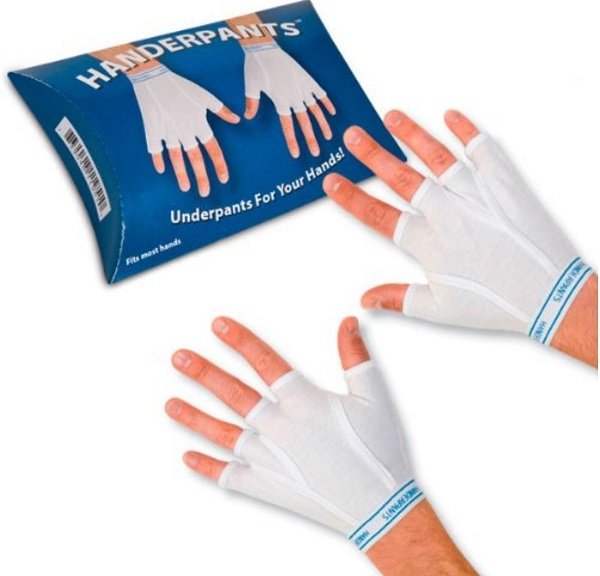 Who doesn't need a pair of gloves? They are great for cleaning, gardening, and countless other tasks. They're similar to underpants: people can never get enough of them. Indeed, you can give out gloves that are inspired by underpants like this gag gift that should fit most adult hands.
Why it's our choice? Because you need to encourage people to stop walking around with naked hands. It's indecent.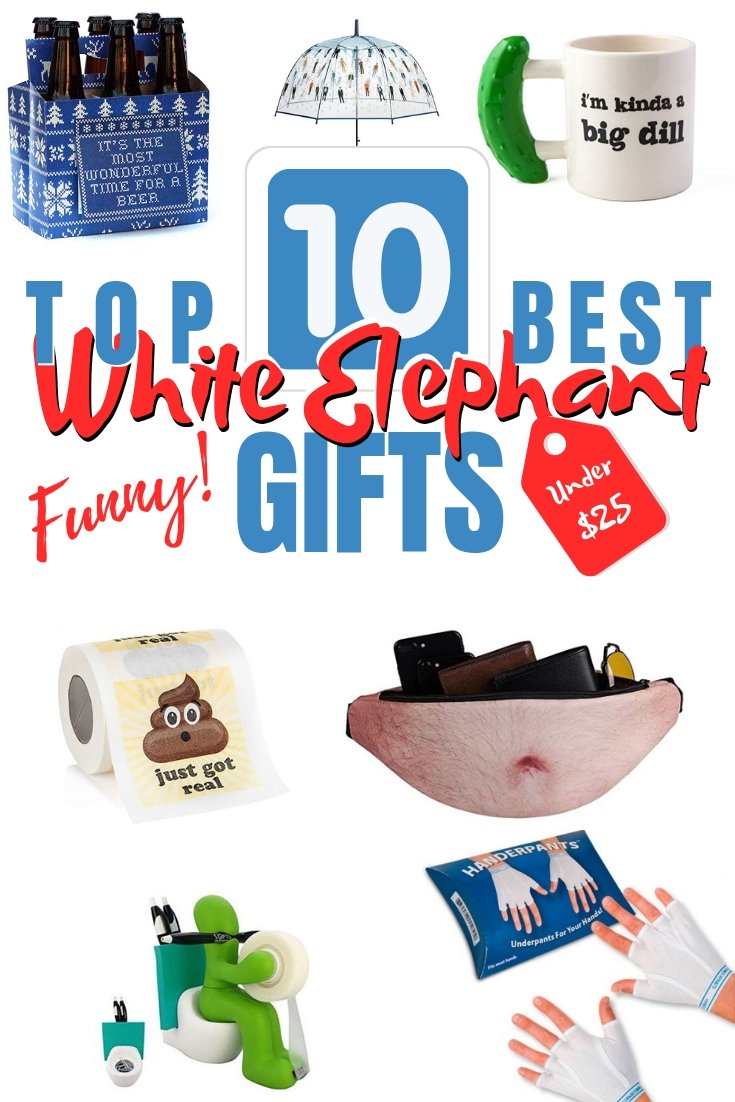 Liked this? Here's more: