This MASSIVE 35-pound heavy 200-500mm zoom lens has to be the world's largest camera lens because we haven't seen any bigger, yet! But can you afford it?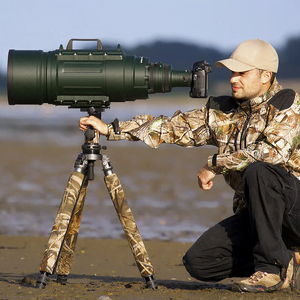 With this camera lens, the question isn't if the objects you are photographing is close enough, but if they are far enough away because its zoom is tremendous! You will absolutely have no problem with photographing distant stars and spacecraft when you mount this monster to your camera. Some say that you even can look back in time when you use maximum zoom out in the deep space! But you must be physically strong when you are handling this beast because with its weight on 35 pounds, even the strongest guy (or gal) will be tired of carrying on it over long distances. And it's certainly difficult to keep it steady when you are taking your photos on freehand so a stable tripod that can support the weight of a half man is strongly recommended.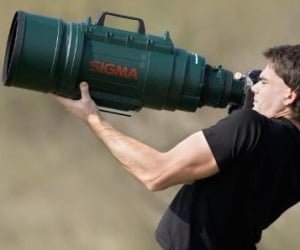 This lens fits on all Nikon, Sigma and Canon DSLR cameras and is an absolute must-have if you want to go serious with your distance photographing.
But can you afford it?
Liked this? Here's more: