Discover 20 unique and adorable gift ideas for babies that will make their parents' hearts melt with joy.
Babies are a bundle of joy, and nothing brings more happiness than seeing them smile. Whether it's their first word, their first steps or just a simple giggle, every milestone is worth celebrating.
And what better way to celebrate than with a thoughtful gift? But with so many options out there, it can be overwhelming to choose the perfect gift for the little one in your life. That's why we've put together this list of 20 great gift ideas for babies that are sure to bring a smile to their faces (and their parents' too!).
From practical items like bibs and blankets to fun toys and books, there's something here for every baby on your list. So sit back, relax and get ready to be inspired!
Personalized Blanket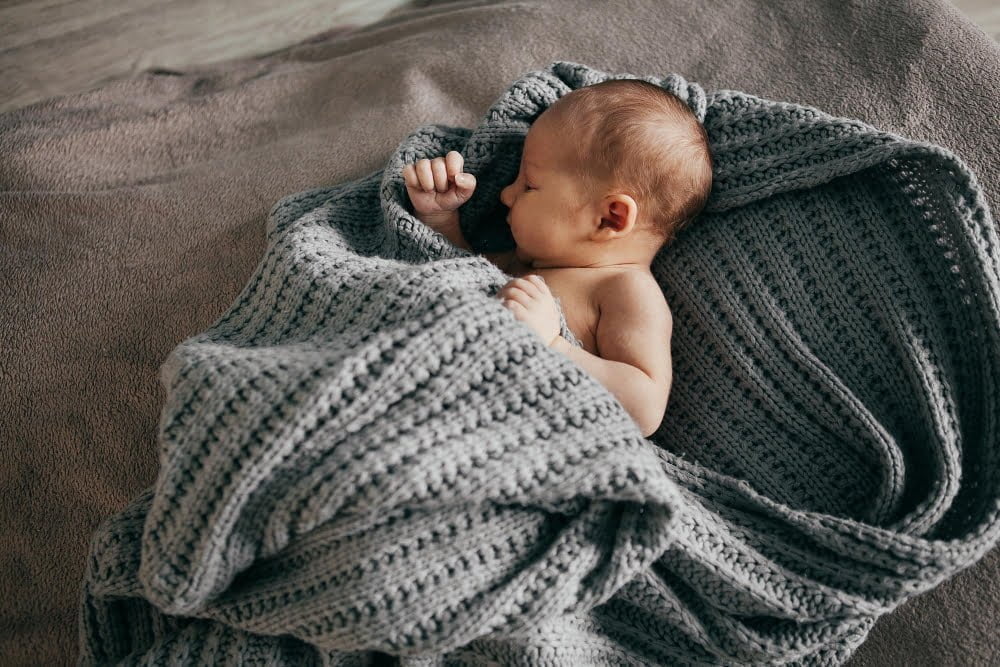 One of the most thoughtful and practical gifts for a baby is a personalized blanket. Not only does it keep them warm and cozy, but it also adds a special touch to their nursery decor.
You can choose from various materials such as soft fleece or plush minky fabric, and have the baby's name embroidered on it in beautiful fonts and colors. Some blankets even come with cute designs like animals or flowers that complement the personalization perfectly.
This gift will surely be treasured by both parents and baby alike for years to come!
Baby Monitor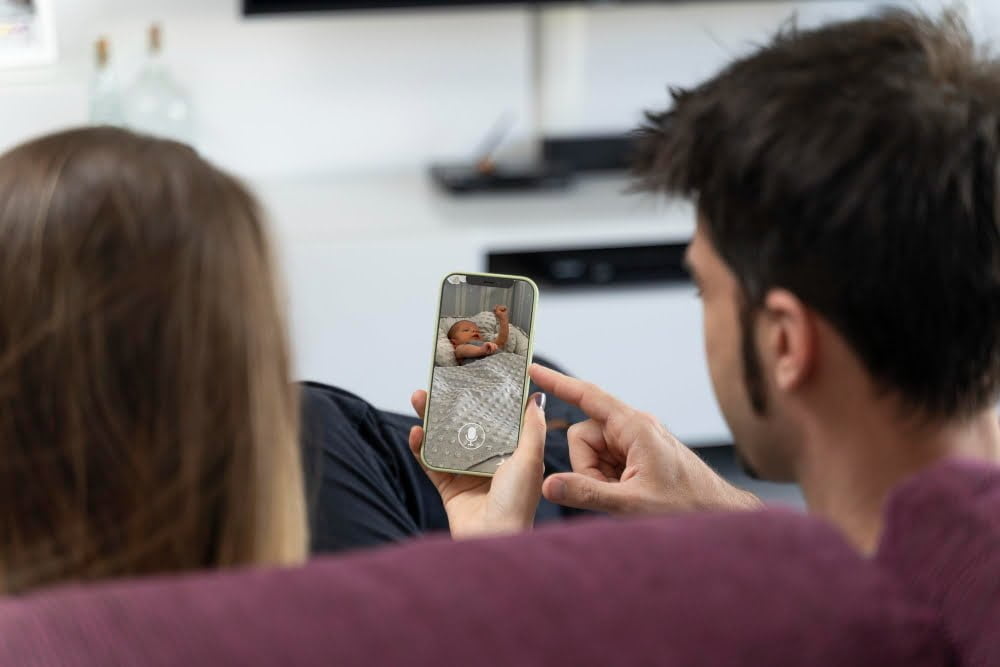 One of the most important things for new parents is to ensure their baby's safety and well-being. A baby monitor can be a great gift idea for this purpose.
With a good quality baby monitor, parents can keep an eye on their little one even when they are not in the same room.
There are many different types of baby monitors available in the market today, ranging from basic audio-only models to more advanced video monitors with features like night vision and two-way communication. Some even come equipped with sensors that track your child's breathing patterns or detect movement.
When choosing a baby monitor as a gift, it is important to consider factors such as range, battery life, ease of use and additional features that may be useful for new parents. A high-quality monitor will give peace of mind to both parent and child alike!
Bath Time Essentials Set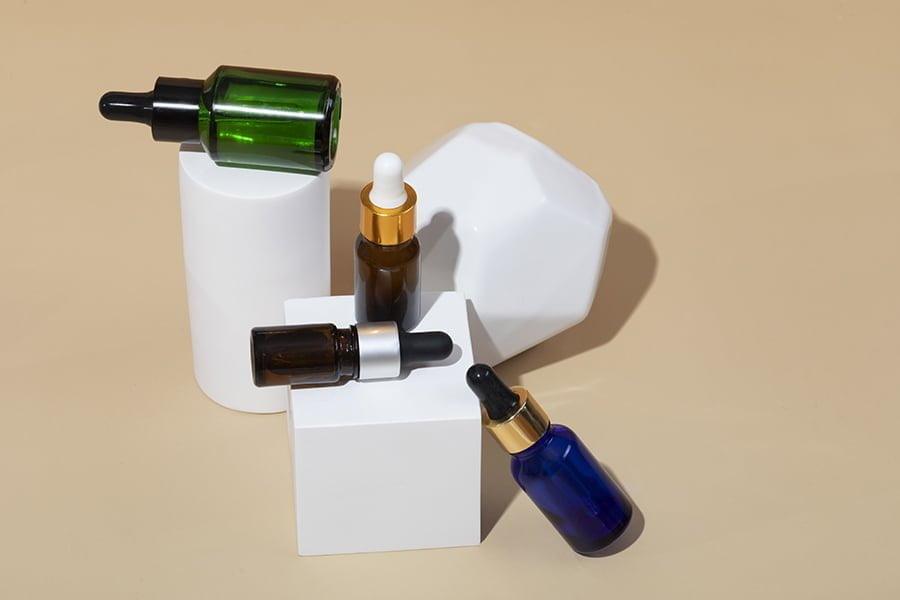 Bath time is an essential part of a baby's routine, and it can be made even more enjoyable with the right bath time essentials set. A good bath time essentials set should include all the necessary items to make your baby's bathing experience comfortable and safe.
Some of the must-have items in a bath time essentials set include a soft washcloth, gentle shampoo and body wash, hooded towels, rubber duckies or other toys for entertainment during bathtime.
When choosing a bath time essentials set for your little one, consider their age as well as any specific needs they may have such as sensitive skin or allergies. With so many options available on the market today you are sure to find something that will suit both you and your baby's needs perfectly!
Diaper Bag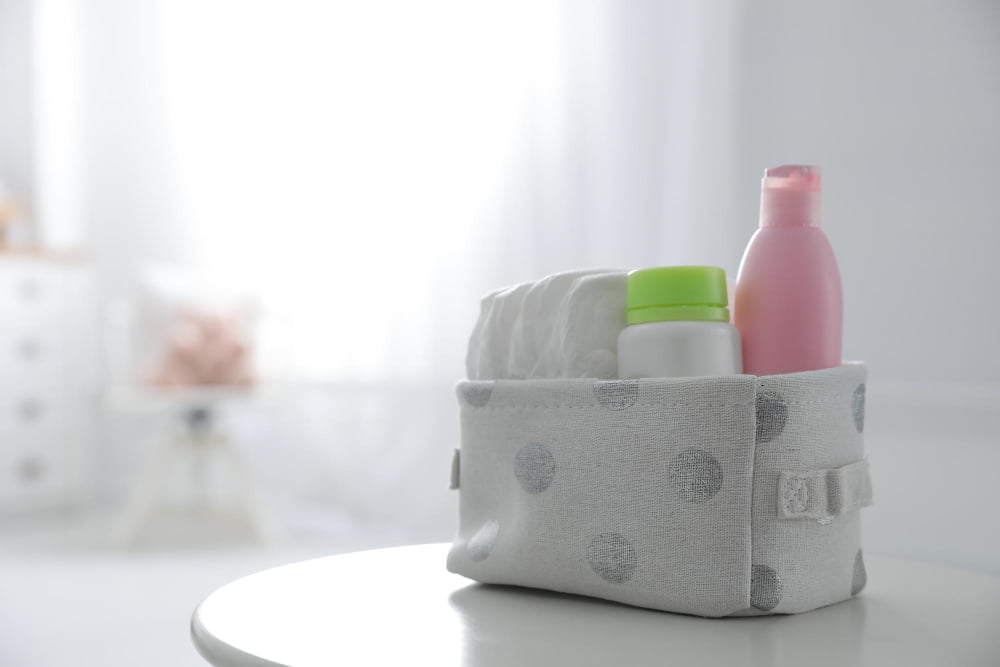 As a new parent, one of the most important things you need to have with you at all times is a diaper bag. It's not just for carrying diapers but also for storing wipes, bottles, extra clothes and other essentials that your baby may need while on-the-go.
When choosing a diaper bag as a gift for someone or yourself, consider the size and number of compartments it has to offer. A good quality diaper bag should be spacious enough to hold everything needed without being too bulky or heavy to carry around comfortably.
Look out for features such as insulated bottle pockets and changing pads which can come in handy during emergencies when there are no clean surfaces available nearby. With so many stylish options available today from backpacks to tote bags in various colors and designs; finding the perfect one shouldn't be too difficult!
Activity Gym Mat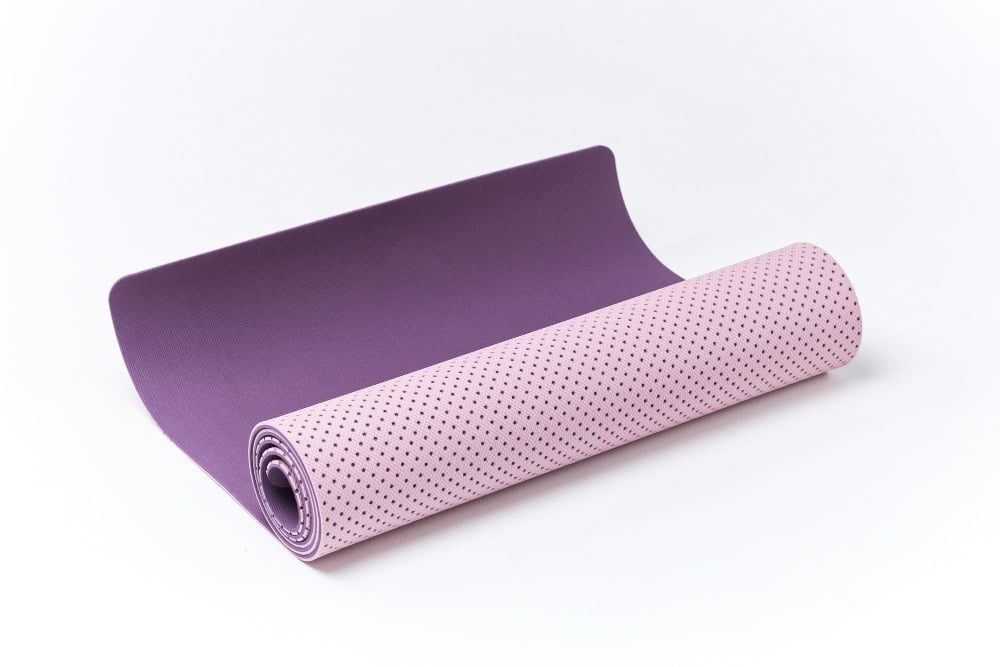 One of the best gifts you can give to a baby is an activity gym mat. This is a soft and comfortable mat that comes with various toys, rattles, and mirrors hanging from above.
It provides endless entertainment for babies as they learn to reach out and grab the toys or kick their legs in excitement.
Activity gym mats are not only fun but also beneficial for babies' development. They help improve hand-eye coordination, gross motor skills, and cognitive abilities as they explore different textures, colors, shapes while playing on the mat.
When choosing an activity gym mat gift for a baby shower or newborn present make sure it's made of safe materials such as non-toxic plastic or organic cotton fabric that won't harm your little one's delicate skin. Also look out for features like adjustable arches so you can customize it according to your baby's height needs.
Overall an activity gym mat makes a great gift idea because it keeps babies entertained while promoting healthy growth at the same time!
Stroller Fan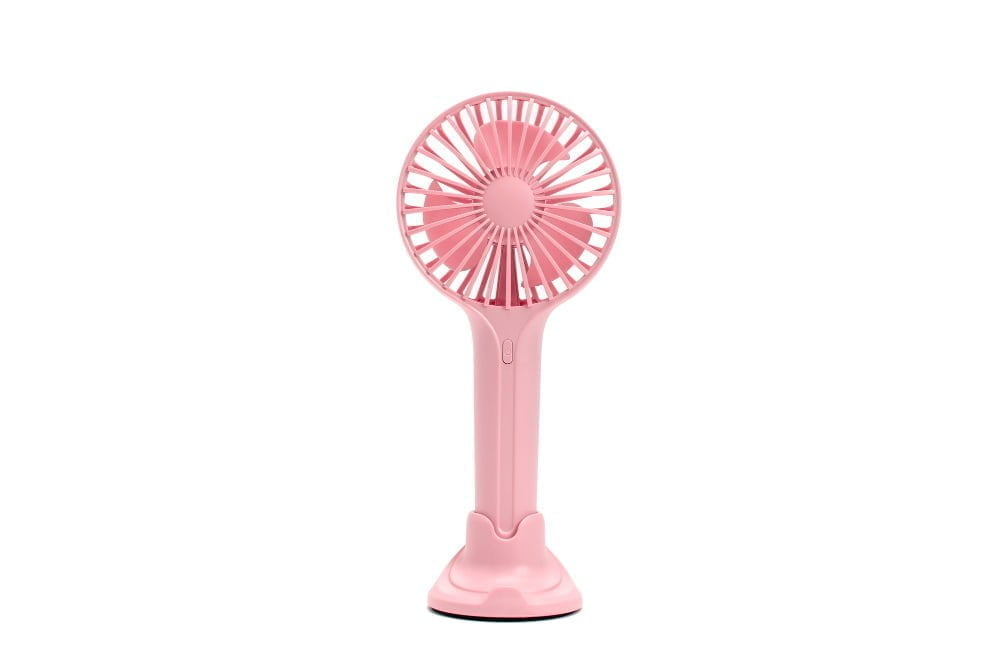 One of the most useful gifts for a baby is a stroller fan. This small but powerful device can be attached to the stroller and provide cool air during hot summer days.
It's especially helpful when taking long walks or spending time outdoors with your little one. The stroller fan comes in different sizes and shapes, some even have adjustable speeds and rechargeable batteries for convenience.
With this gift, parents can ensure their baby stays comfortable while enjoying outdoor activities together.
Sound Machine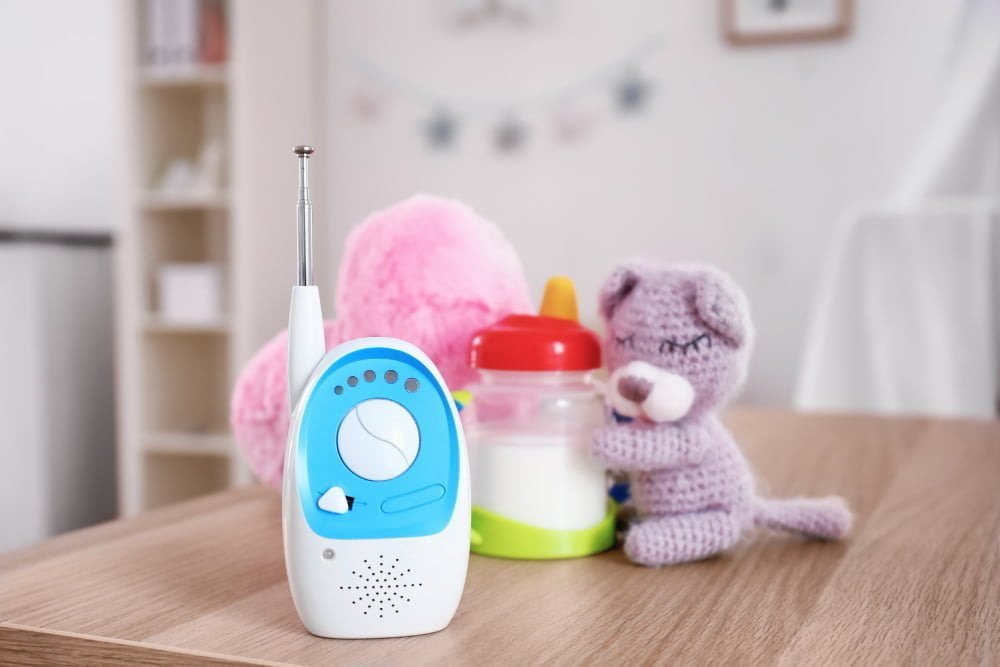 As a new parent, you know how important it is to create a peaceful and calming environment for your baby. A sound machine can be an excellent addition to your nursery as it helps soothe fussy babies and lull them into sleep.
These machines come with different sounds such as white noise, nature sounds, lullabies or even heartbeat rhythms that mimic the womb's comforting noises. They are also portable so you can take them on-the-go when traveling with your little one or use them in other rooms of the house during nap time.
With so many options available in the market today, finding one that suits both yours and baby's needs should not be difficult at all!
Nursing Pillow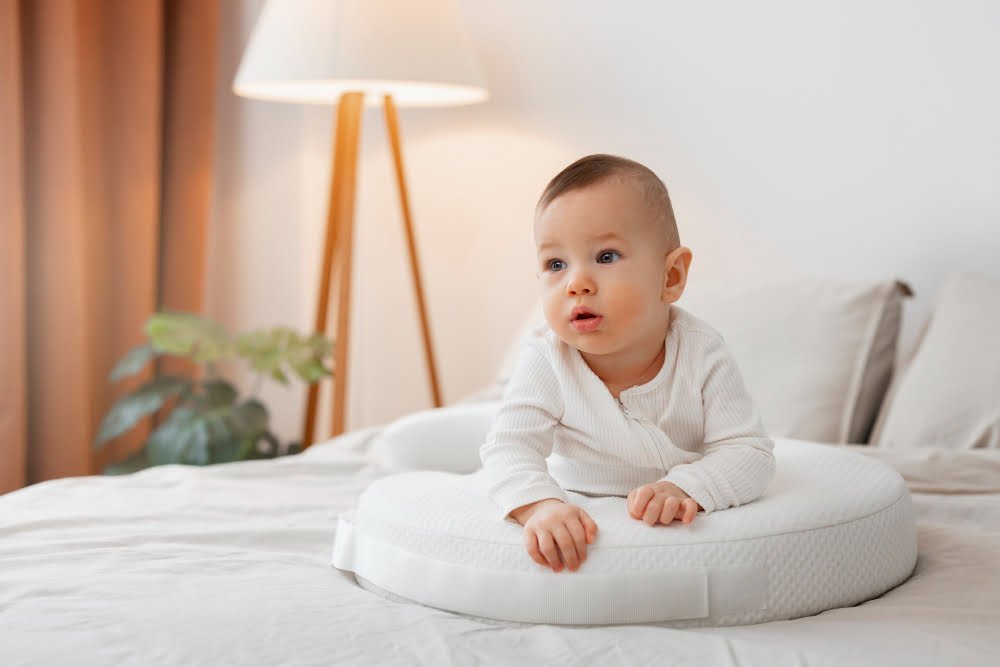 One of the most essential items for new moms is a nursing pillow. It provides support and comfort to both mom and baby during feeding time.
There are various types of nursing pillows available in the market, including C-shaped, U-shaped, or even inflatable ones that can be easily carried around while traveling. Some nursing pillows also come with removable covers that can be washed easily after use.
Investing in a good quality nursing pillow will not only make breastfeeding more comfortable but also help prevent back pain and other discomforts associated with prolonged sitting positions while feeding your little one.
Baby Carrier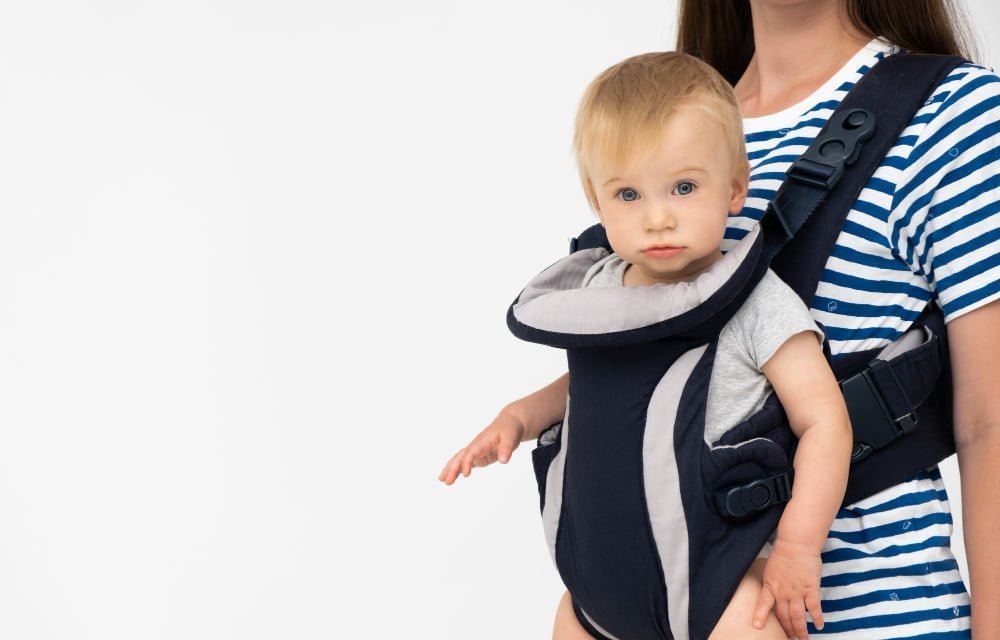 One of the most practical and useful gifts for a new parent is a baby carrier. Not only does it allow them to keep their hands free while carrying their little one, but it also promotes bonding between parent and child.
There are many different types of carriers available on the market, from wraps to structured carriers, so you can choose one that suits your budget and style preferences. Look for carriers that offer good support for both baby's head and neck as well as the wearer's back.
With a baby carrier in hand, parents can easily take their little ones with them wherever they go without having to worry about bulky strollers or car seats.
Clothing Subscription Box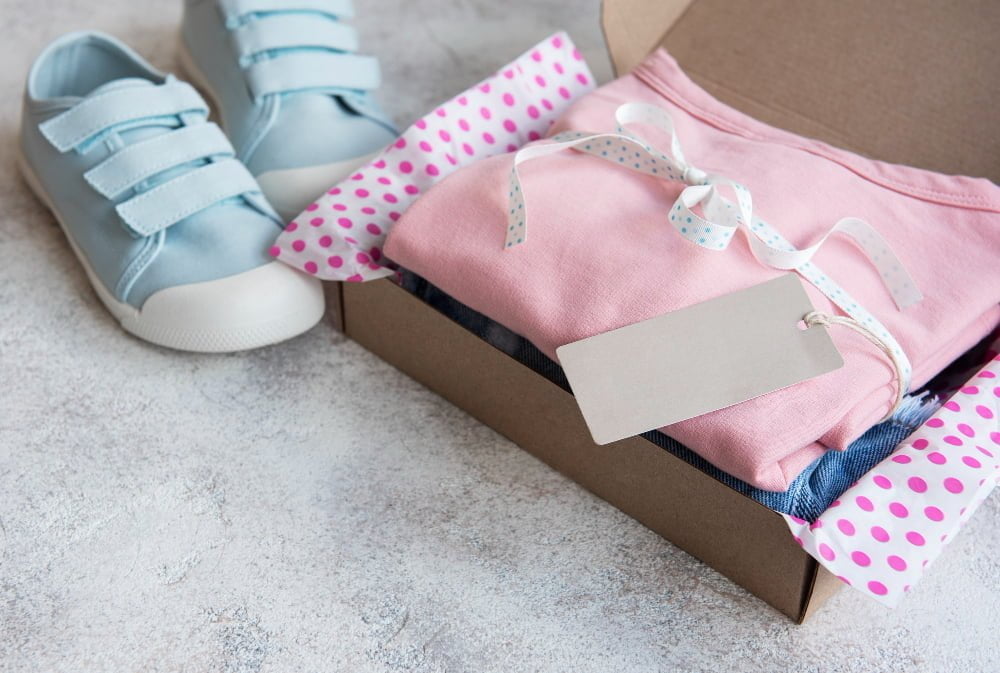 One unique and practical gift idea for a baby is a clothing subscription box. With this gift, parents can receive monthly deliveries of stylish and high-quality clothes for their little one without having to leave the house or spend time shopping.
Many subscription boxes offer personalized options based on the child's age, gender, and style preferences. This not only saves time but also ensures that the baby always has something new to wear as they grow and develop their own sense of fashion.
Plus, it's an exciting surprise every month!
Teething Toys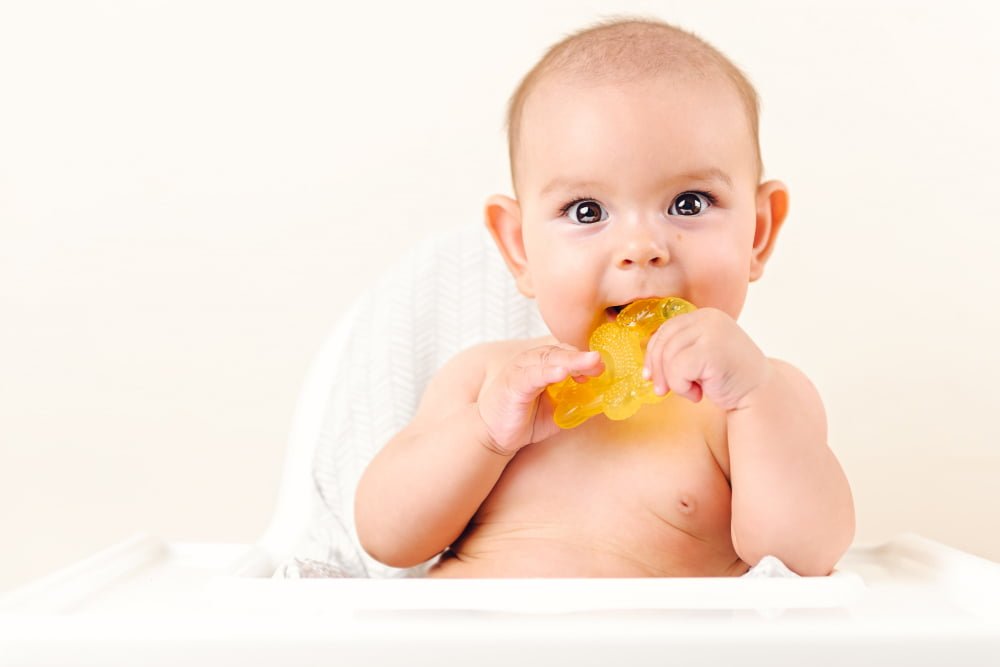 As babies grow, they start to develop their teeth which can be a painful process. Teething toys are great gifts for babies as they help soothe the pain and discomfort that comes with teething.
There are many different types of teething toys available in the market such as silicone teethers, wooden teethers, and even frozen fruit or vegetable feeders. When choosing a teether for your little one, make sure it is made from safe materials and easy to clean.
Some popular options include Sophie la Girafe Teether Toy or Nuby Ice Gel Teether Keys which can be chilled in the fridge before use to provide extra relief for sore gums. With so many cute designs available on the market today, you're sure to find something that both baby and parents will love!
Baby Food Maker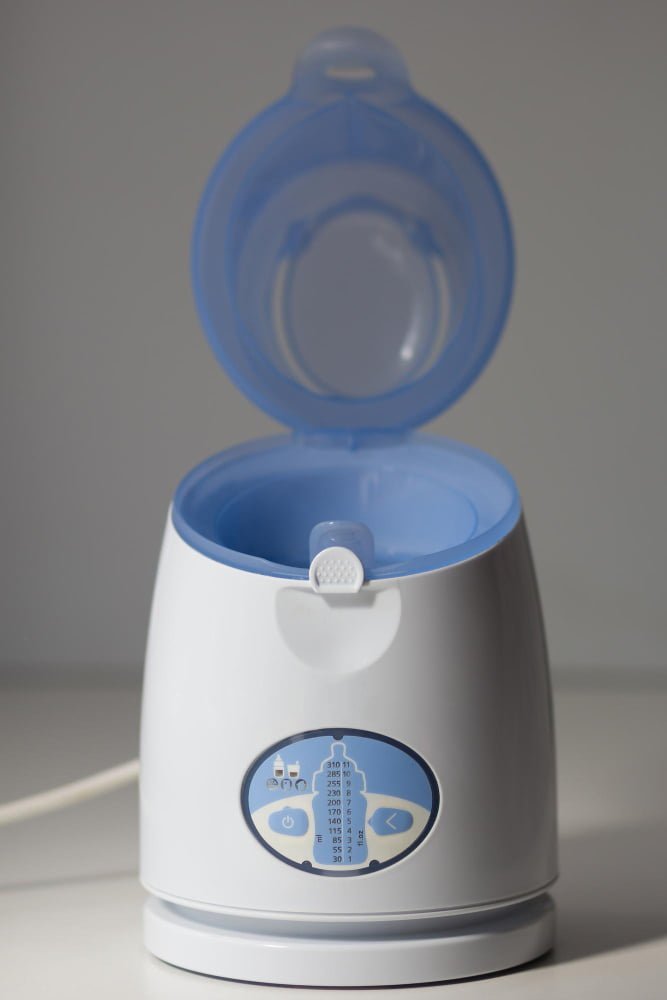 One of the most important things for new parents is ensuring their baby is getting proper nutrition. That's where a baby food maker comes in handy! These machines allow parents to easily make homemade purees and other healthy meals for their little ones.
Not only does this save money compared to buying pre-packaged baby food, but it also gives parents control over what ingredients are going into their child's meals. Plus, making your own baby food can be a fun and rewarding experience as you experiment with different flavors and textures that your little one enjoys.
Consider adding a high-quality baby food maker to your list of gift ideas for new or expecting parents!
Infant Car Seat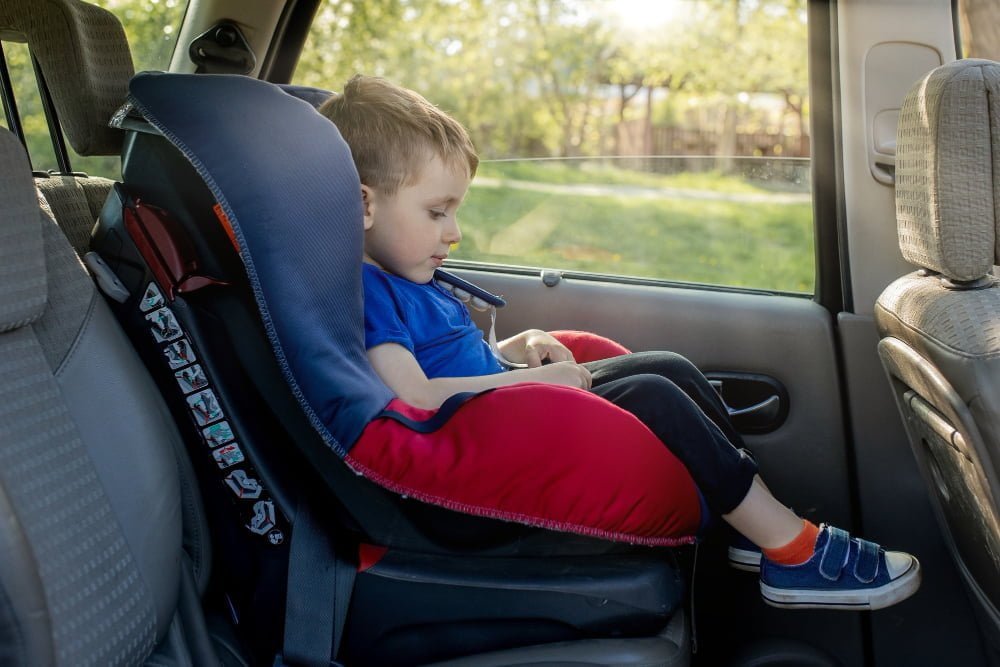 One of the most important purchases for new parents is an infant car seat. It's essential to ensure your baby's safety while traveling in a vehicle.
When choosing an infant car seat, look for one that meets all safety standards and fits your child comfortably. Some popular options include convertible car seats that can be used from infancy through toddlerhood, or lightweight models designed specifically for easy transport between vehicles or on-the-go use with strollers.
Don't forget to also consider features like adjustable harnesses and padding for added comfort during long rides!
High Chair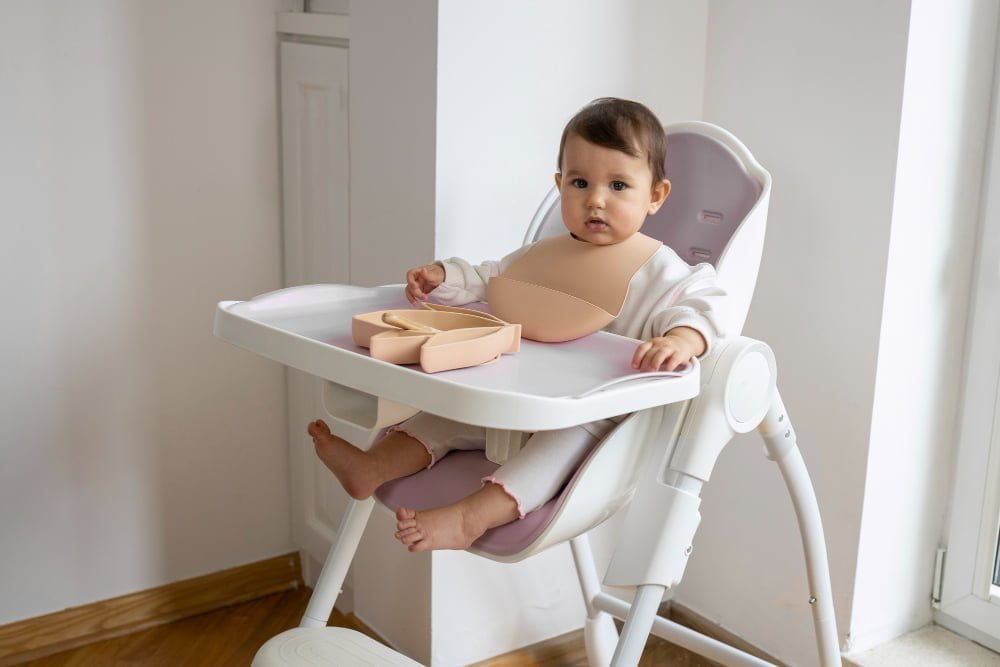 When it comes to feeding time, a high chair is an essential item for any baby. Not only does it provide a safe and secure place for your little one to sit while they eat, but it also helps them develop good eating habits from an early age.
There are many different types of high chairs available on the market today, ranging from basic models with simple features to more advanced designs that offer additional comfort and convenience. Some popular options include adjustable height settings, removable trays for easy cleaning, and even built-in toys or entertainment systems to keep your baby occupied during mealtime.
No matter what type of high chair you choose, make sure that it meets all safety standards and is comfortable enough for your child's needs so they can enjoy their meals in peace!
Play Yard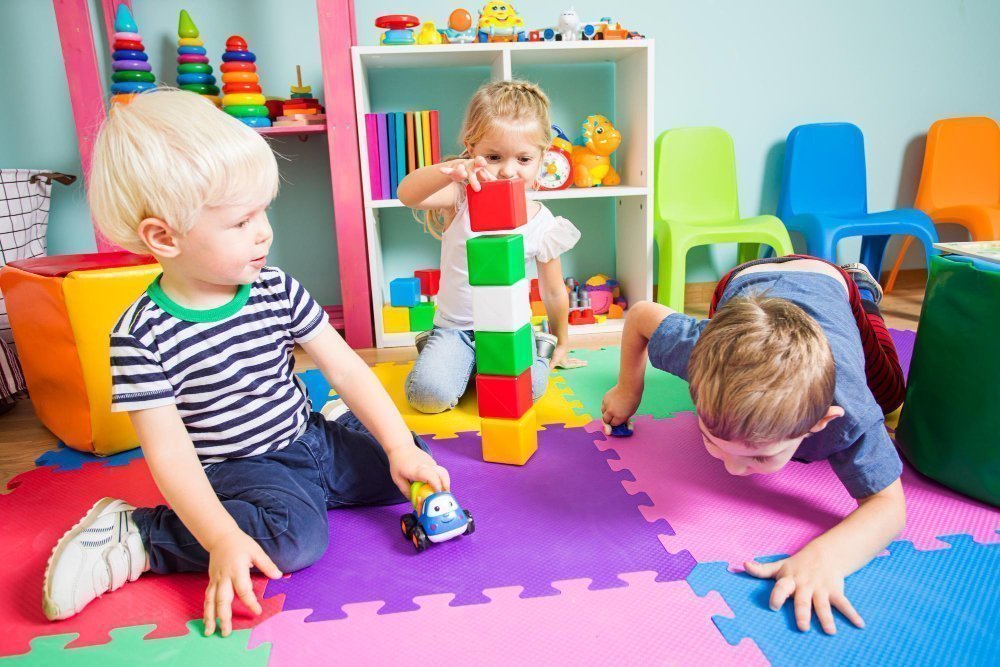 When it comes to keeping your baby safe and entertained, a play yard is an essential item. These portable enclosures provide a secure space for your little one to play, nap or relax while you take care of other tasks around the house.
Look for models that are easy to set up and fold down, with sturdy frames and breathable mesh sides. Some even come with built-in toys or activity centers to keep babies engaged and stimulated.
A play yard makes a great gift for new parents who want peace of mind knowing their baby is in a safe environment while they get things done around the house.
Portable Changing Pad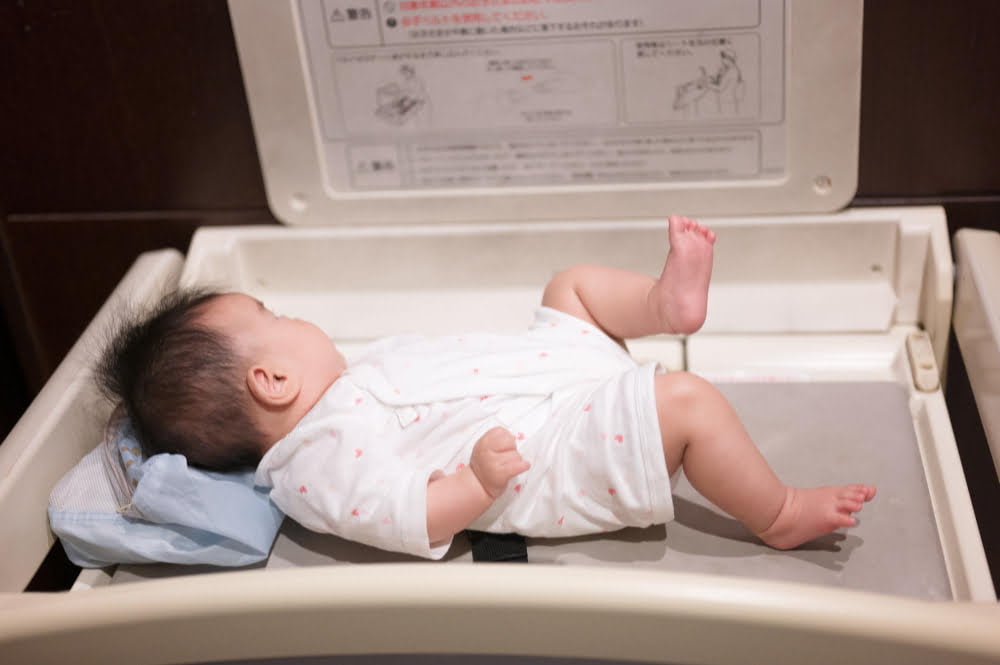 As a new parent, you'll quickly realize that changing diapers is an inevitable part of your daily routine. Whether you're at home or on-the-go, having a portable changing pad can make all the difference in keeping your baby clean and comfortable.
These handy pads are designed to be compact and easy to carry around in your diaper bag or purse, so you can change your little one's diaper anywhere without worrying about finding a suitable surface.
Portable changing pads come in various sizes and styles but most have features like waterproof material for easy cleaning, pockets for storing wipes and diapers, as well as foldable designs that make them convenient to pack away when not in use. With this essential item on hand wherever you go with baby – from park outings to long car rides – there's no need to worry about finding somewhere safe (and hygienic) for those necessary nappy changes!
Breast Pump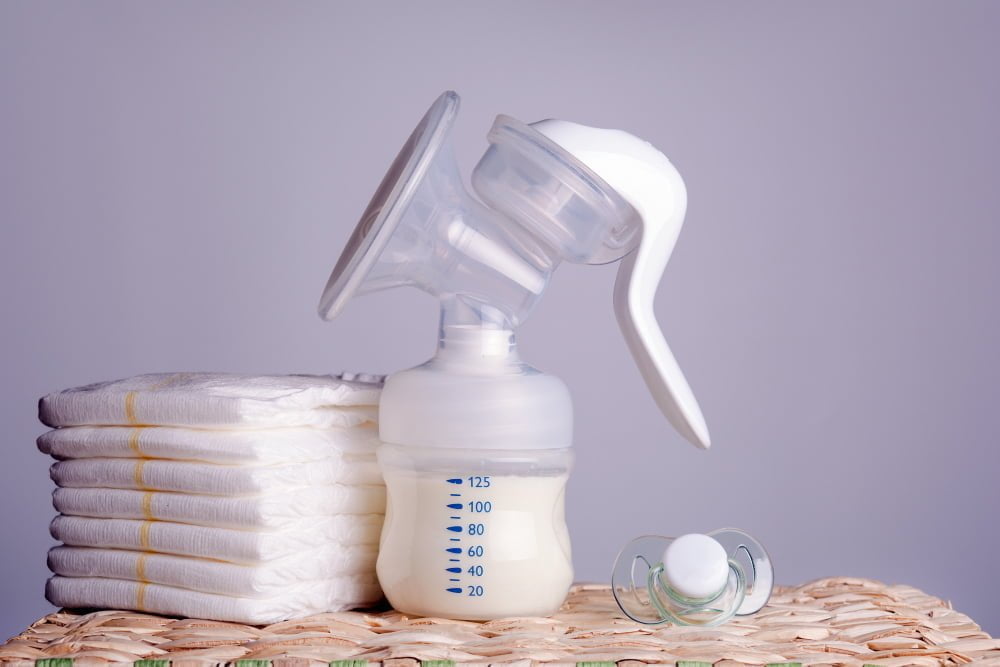 One of the most essential items for new moms who plan to breastfeed is a breast pump. A good quality breast pump can help them express milk easily and comfortably, which can be stored and used later when needed.
There are different types of pumps available in the market, including manual pumps, electric pumps, and hands-free wearable pumps. While manual ones are affordable and portable options that require more effort from the user's end; electric or wearable ones offer convenience with their automatic suction mechanism.
When choosing a breast pump as a gift for new parents, it's important to consider factors like ease of use, portability (if they need to carry it around), noise level (especially if they plan on using it at work), cleaning requirements (some models have dishwasher-safe parts), etc. Investing in a high-quality model may seem expensive but could save them time and discomfort down the road.
Overall gifting an efficient Breast Pump will not only make life easier for new parents but also ensure that their baby gets all necessary nutrients even when mom isn't around!
Swaddle Blankets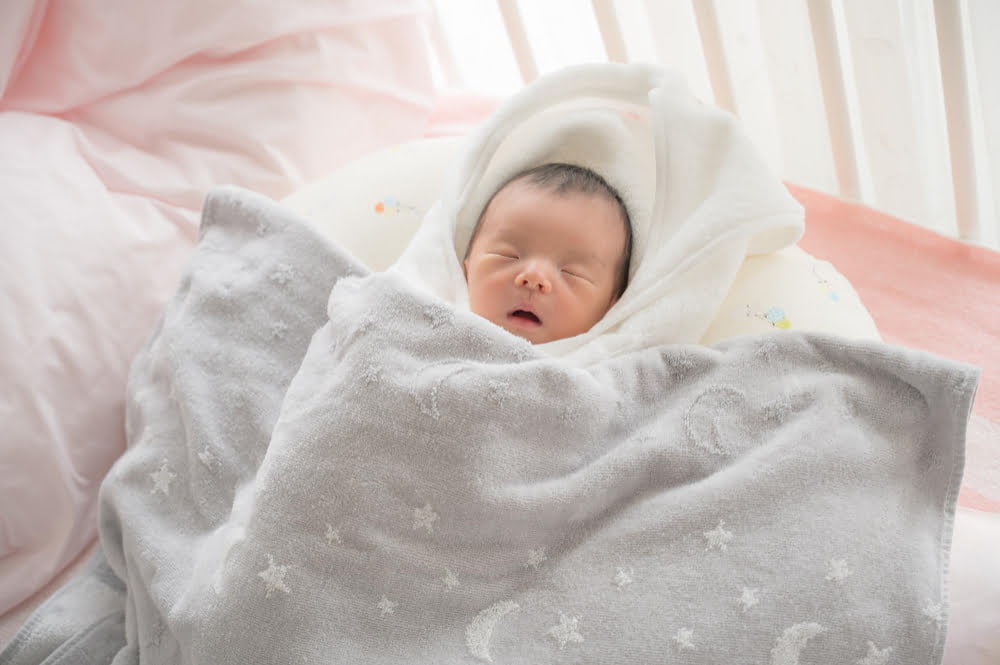 Swaddle blankets are a must-have for any new parent. These soft and cozy blankets help to soothe babies by mimicking the feeling of being in the womb.
They also keep babies warm and secure, which can lead to better sleep patterns. When choosing swaddle blankets, look for ones made from breathable materials like cotton or bamboo that won't overheat your little one.
Some swaddles even come with Velcro or snaps to make wrapping your baby easier and more secure. With so many cute designs available, you're sure to find a swaddle blanket that both you and your baby will love!
Milestone Marker Cards
As a new parent, you'll want to capture every moment of your baby's growth and development. Milestone marker cards are a great way to do just that! These cards feature fun designs and prompts for capturing special moments like "first tooth" or "rolled over for the first time." Simply place the card next to your little one and snap a photo.
Not only will you have an adorable keepsake, but it's also an easy way to track all those important milestones in your baby's life. Plus, they make great gifts for other parents-to-be who want to document their own child's journey!
Toddler Table and Chairs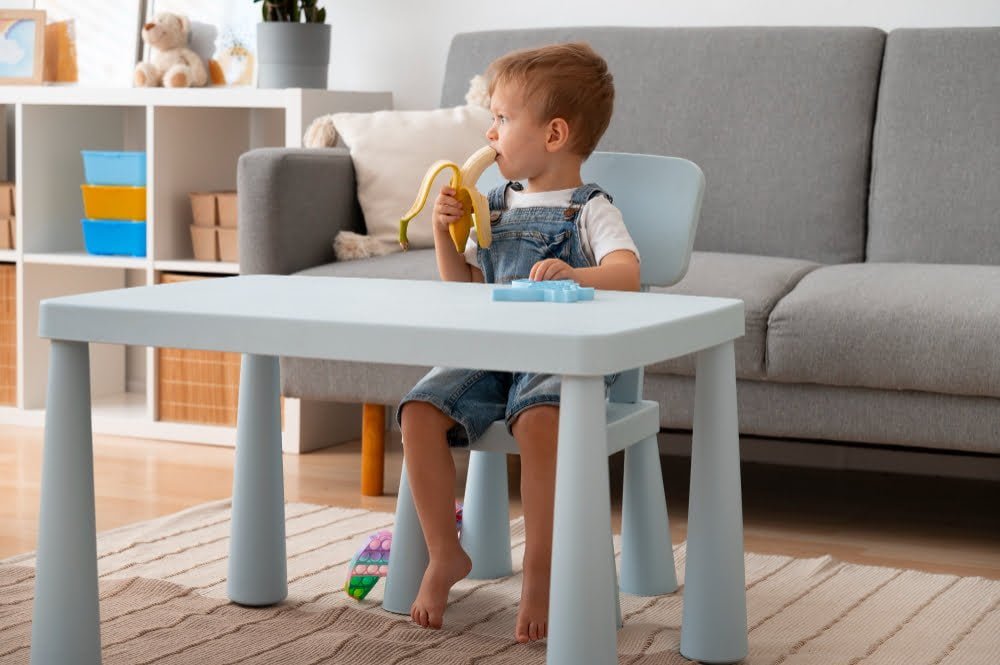 As your baby grows into a toddler, they will need their own space to play and learn. A toddler table and chairs set is the perfect addition to any home with a little one.
Not only does it provide them with their own designated area for activities like coloring or playing with blocks, but it also encourages independence as they learn how to sit at a table and use utensils properly. Look for sets that are sturdy enough to withstand rough playtime while still being lightweight enough for easy movement around the house.
With so many cute designs available, you're sure to find one that matches your decor style while providing endless hours of fun for your growing child!
Liked this? Here's more: