Discover 20 fantastic gift ideas that will make any Zumba enthusiast's heart skip a beat!
Are you looking for the perfect gift for your Zumba-loving friend or family member? Look no further! Whether they are a seasoned pro or just starting out, we have compiled a list of 20 amazing gifts that will make their Zumba experience even more enjoyable. From stylish workout clothes to must-have accessories, our list has something for everyone.
So get ready to impress your Zumba enthusiast with these thoughtful and practical gifts that will keep them grooving and moving in style!
Zumba Shoes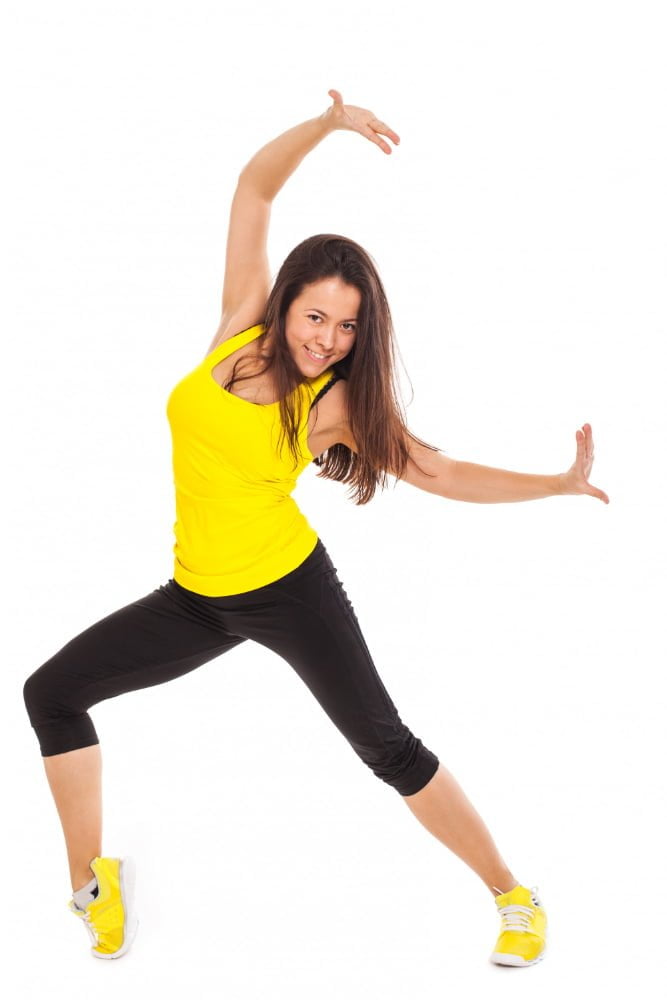 When it comes to Zumba, having the right shoes is crucial. You need a pair that provides enough support and cushioning for all those high-impact moves, while also allowing you to pivot and slide with ease.
Look for shoes specifically designed for dance fitness or cross-training, as they tend to have the features you need.
One popular option is the Nike Free TR Flyknit 3. These lightweight sneakers offer excellent flexibility and breathability thanks to their knit upper construction.
They also have a supportive midsole that absorbs shock during jumps and other intense movements.
Another great choice is the Ryka Influence Cross Training Shoe. This shoe has a low profile design that allows your feet to move freely while still providing ample support in key areas like the heel and arches.
No matter which brand or style of Zumba shoe you choose, make sure they fit well (with enough room in toe box) so your feet stay comfortable throughout class!
Water Bottle With Holder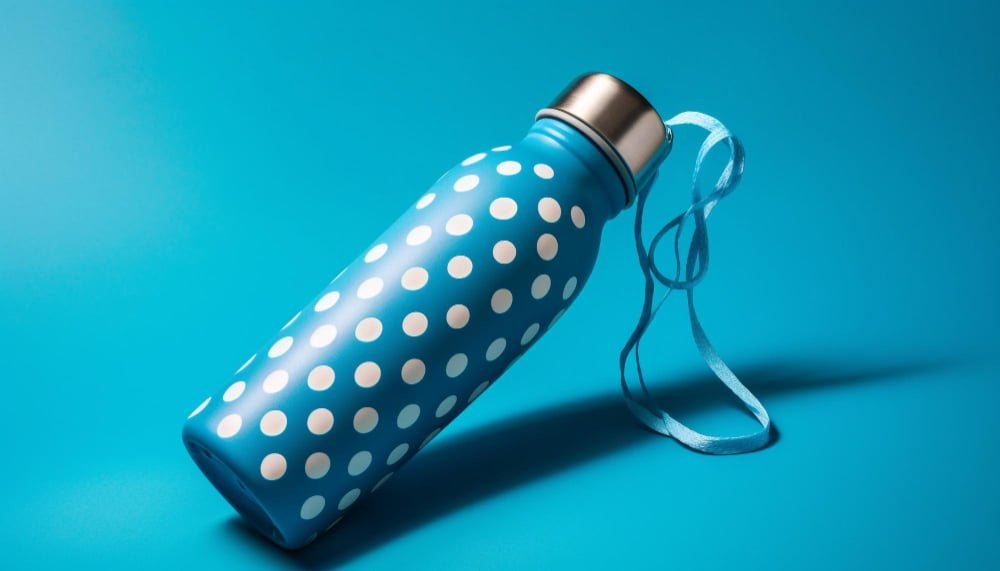 Staying hydrated during a Zumba workout is crucial, and having a water bottle with you at all times is essential. But carrying it around can be cumbersome, especially when you're trying to dance your heart out.
That's where the water bottle holder comes in handy! It allows you to keep your hands free while still having easy access to your drink whenever you need it. Plus, many holders come with adjustable straps that can fit comfortably around your waist or across your body for added convenience.
So if you're looking for a practical yet thoughtful gift for the Zumba enthusiast in your life, consider getting them a stylish and functional water bottle holder that will make their workouts even more enjoyable!
Resistance Bands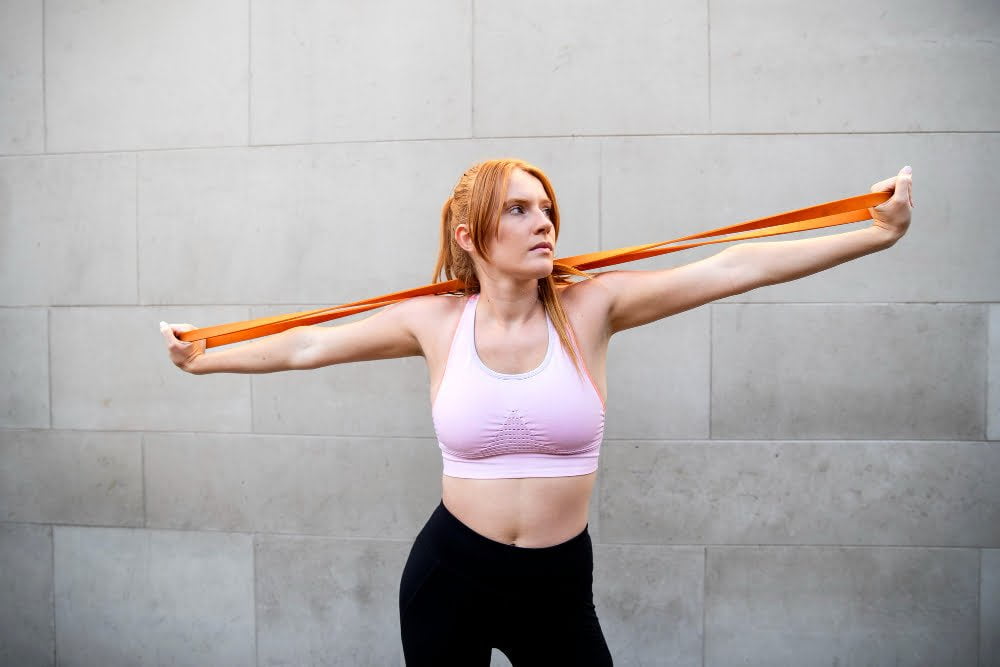 Resistance bands are a must-have for any Zumba enthusiast. These versatile and portable bands can be used to add resistance to your workout, helping you tone and strengthen your muscles while dancing.
They come in different levels of resistance, so you can choose the one that suits your fitness level best. Resistance bands also allow for a full range of motion during exercises, making them perfect for targeting specific muscle groups like glutes or arms.
Plus, they're easy to pack in your gym bag or take with you on-the-go if you want to squeeze in a quick Zumba session wherever you are!
Yoga Mat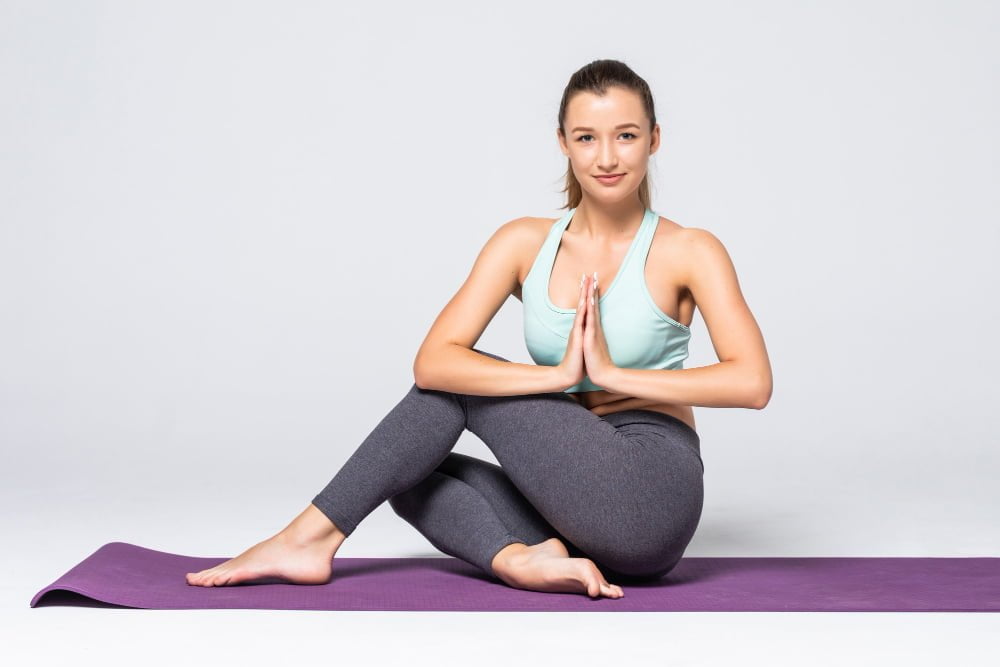 When it comes to Zumba, having the right gear can make all the difference in your performance and enjoyment of the workout. One essential item that every Zumba enthusiast needs is a high-quality yoga mat.
Not only does a good yoga mat provide cushioning for your joints during floor exercises, but it also helps prevent slipping and sliding on smooth surfaces.
When choosing a yoga mat for Zumba, look for one that is thick enough to provide adequate support but not so thick that it becomes cumbersome to carry around. Consider purchasing a non-slip or textured mat to ensure stability during fast-paced dance moves.
Investing in a quality yoga mat will not only enhance your overall experience with Zumba but also help protect against injuries caused by inadequate flooring or equipment. So why wait? Add this must-have item to your list of best gifts for any dedicated Zumbaholic!
Zumba DVD Set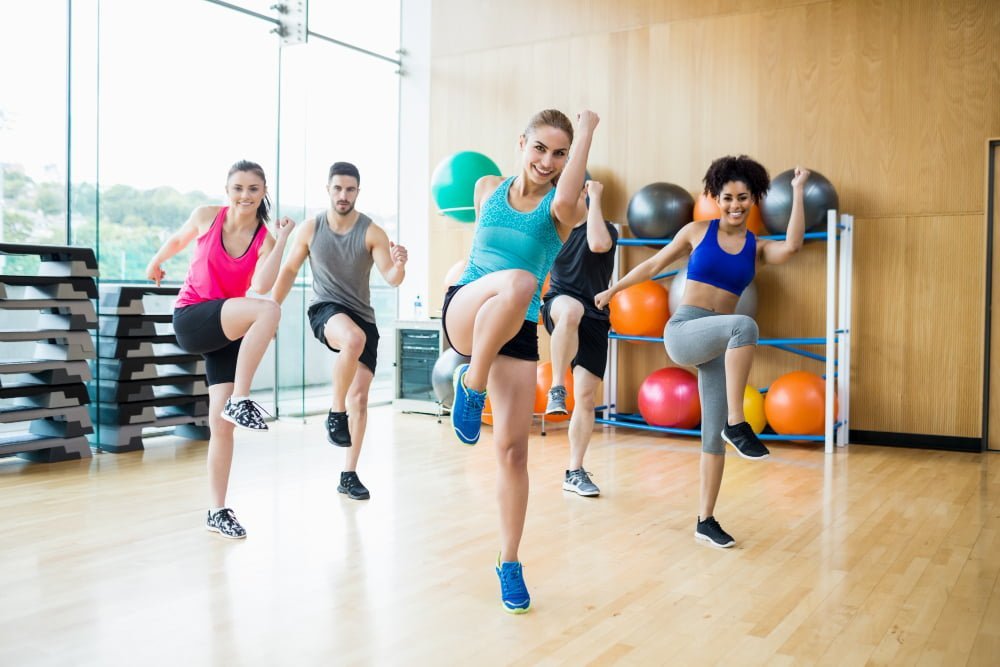 If you're looking for a gift that will help your Zumba-loving friend or family member take their dance workouts to the next level, consider getting them a Zumba DVD set. These sets typically include several DVDs with different routines and styles of music, allowing the recipient to mix up their workouts and keep things fresh.
Plus, they can be done in the comfort of one's own home at any time convenient for them. This is especially helpful during times when attending in-person classes may not be possible due to scheduling conflicts or other reasons.
With a Zumba DVD set as a gift, your loved one can continue dancing and staying active no matter what life throws their way!
Headband and Wristbands Set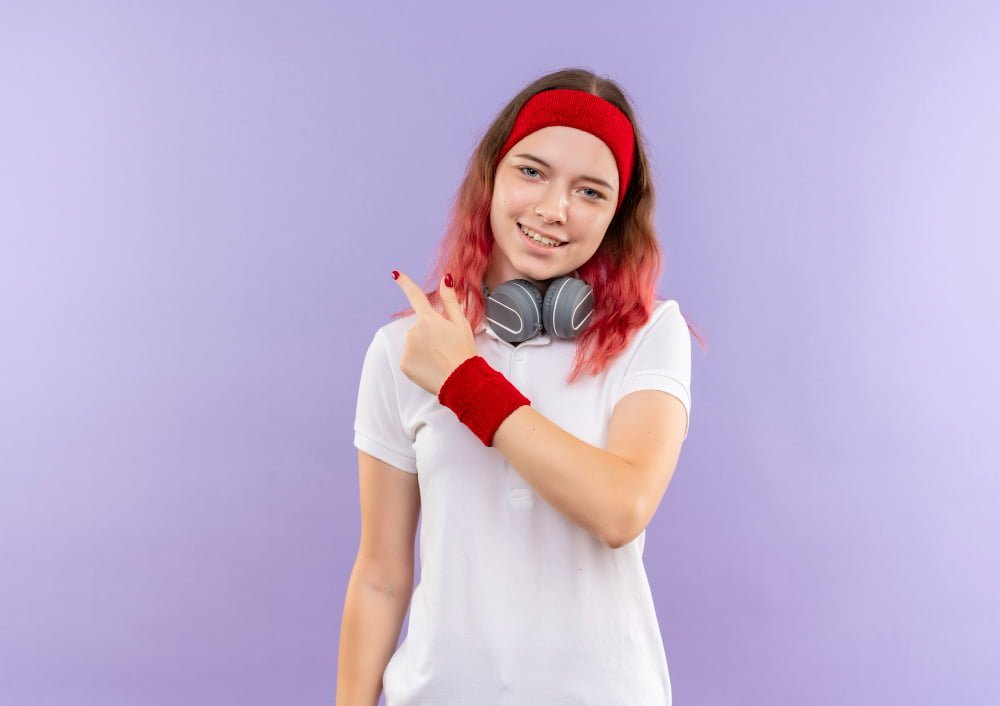 When it comes to Zumba, having the right gear can make all the difference in your workout. One essential accessory that every Zumba enthusiast needs is a headband and wristbands set.
These not only keep sweat out of your eyes but also add a stylish touch to your outfit.
A good quality headband will stay put during even the most intense dance moves, while wristbands will absorb sweat and prevent it from dripping down onto your hands or arms. Plus, with so many colors and designs available, you can easily find a set that matches your personal style.
Investing in a high-quality headband and wristbands set is an excellent way to show off both fashion sense as well as practicality during any Zumba class or workout session!
Dance Shorts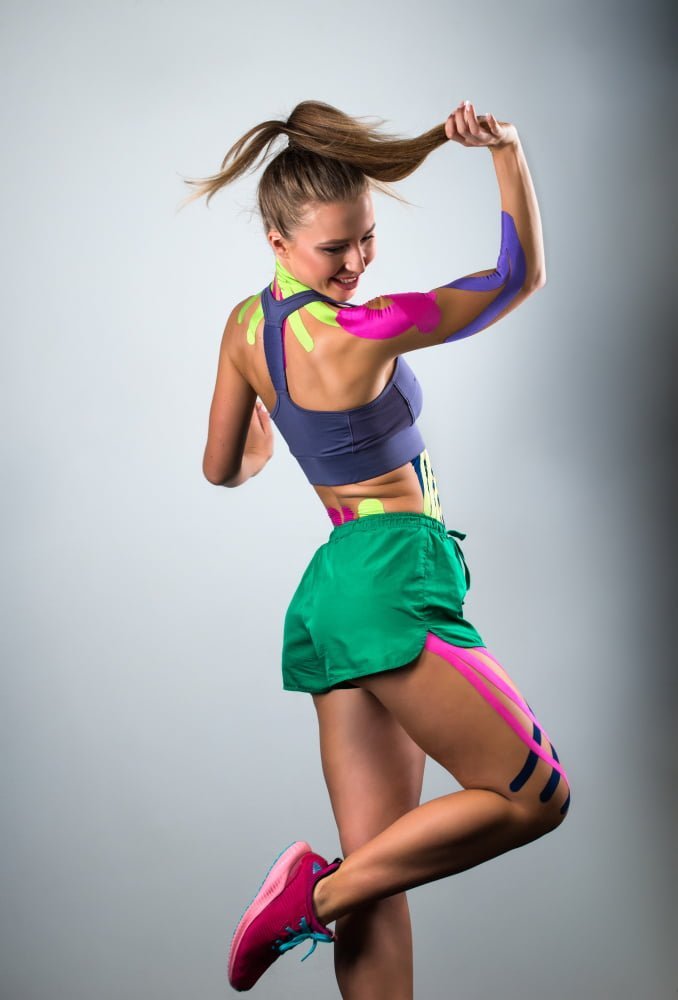 When it comes to Zumba, having the right clothing is essential. Dance shorts are a great gift idea for any Zumba enthusiast.
They provide comfort and flexibility during intense dance routines while also allowing for maximum movement and breathability. Look for shorts made from moisture-wicking materials that will keep sweat away from the body, preventing discomfort during long workouts.
Consider purchasing shorts with fun patterns or bright colors to add some personality to their workout wardrobe!
Fitness Tracker Watch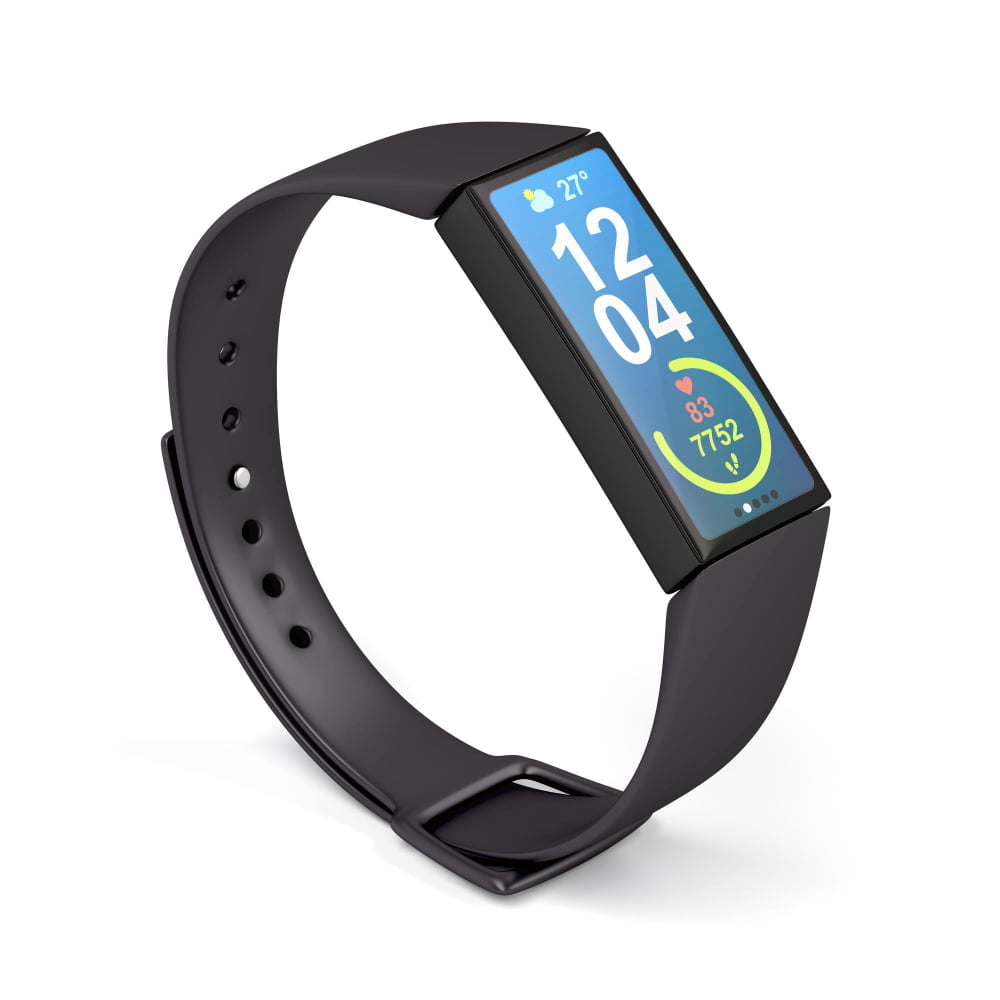 One of the best gifts you can give to a Zumba enthusiast is a fitness tracker watch. This device will help them keep track of their heart rate, steps taken, calories burned and other important metrics during their workout sessions.
With this information at hand, they can adjust their routines accordingly and achieve better results in less time. Some fitness trackers even come with GPS capabilities that allow users to map out running routes or monitor outdoor activities like hiking or cycling.
A good quality fitness tracker watch is an investment in one's health and well-being that any Zumba lover would appreciate receiving as a gift!
Zumba Music CDs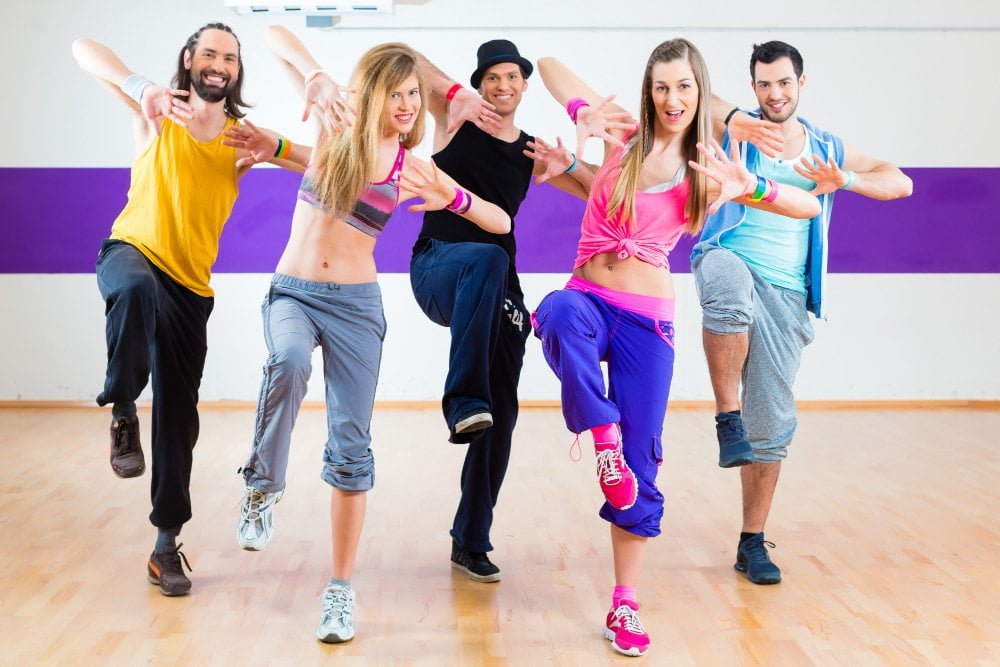 Zumba music CDs are a great gift for any Zumba enthusiast. These CDs feature high-energy Latin and international beats that will get anyone moving and grooving to the rhythm.
They often include popular songs from artists like Pitbull, Shakira, Daddy Yankee, and more.
Not only do these CDs make for an excellent workout soundtrack during a Zumba class or at home workout session but they can also be used as party music when hosting a dance-themed gathering with friends.
When selecting Zumba music CDs as gifts, consider the recipient's musical preferences to ensure you choose something they'll enjoy listening to while getting their sweat on. With so many options available in stores or online retailers like Amazon or iTunes, finding the perfect CD should be easy!
Sweat Towel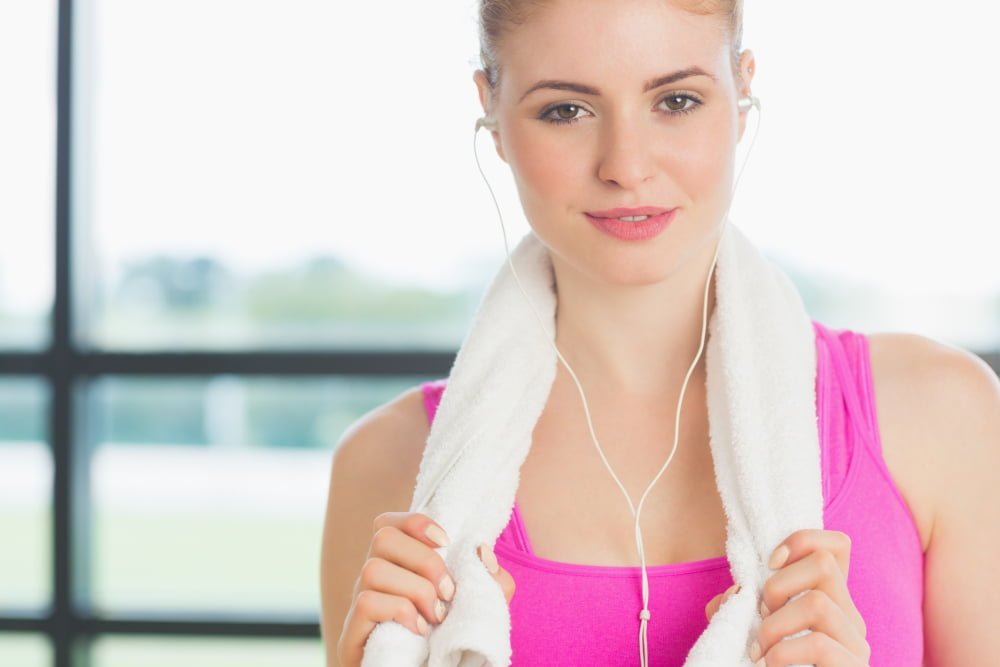 One essential item that every Zumba enthusiast needs is a good sweat towel. With all the dancing and movement involved in a Zumba class, it's inevitable that you'll work up a sweat.
A high-quality towel will not only help keep you dry but also prevent any slips or falls on the dance floor due to excess moisture. Look for towels made from absorbent materials like microfiber or bamboo, which are soft and gentle on your skin while effectively wicking away moisture.
You can even find towels with fun designs or motivational quotes to add some personality to your workout gear!
Armband Phone Holder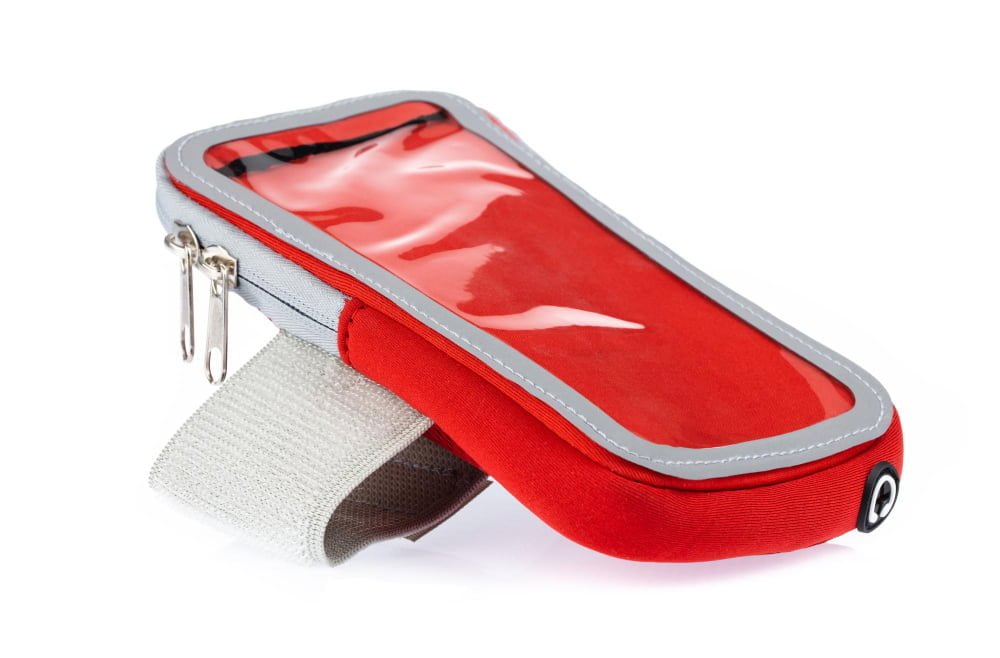 One of the most important things to have during a Zumba workout is your phone. Not only does it allow you to play your favorite music, but it also helps you keep track of time and monitor your progress.
However, carrying a phone in your pocket or holding it in your hand can be quite inconvenient and distracting while dancing.
This is where an armband phone holder comes in handy! It securely holds onto your device while allowing you to move freely without any hindrance. You can easily access all the features on the screen without having to take out the device from its holder.
An armband phone holder is perfect for those who love listening to music or tracking their fitness goals during their Zumba sessions. It's also great for those who want peace of mind knowing that they won't accidentally drop their expensive smartphone while working out.
So if you're looking for a practical gift idea for someone who loves Zumba, consider getting them an armband phone holder – they'll thank you every time they hit the dance floor!
Exercise Ball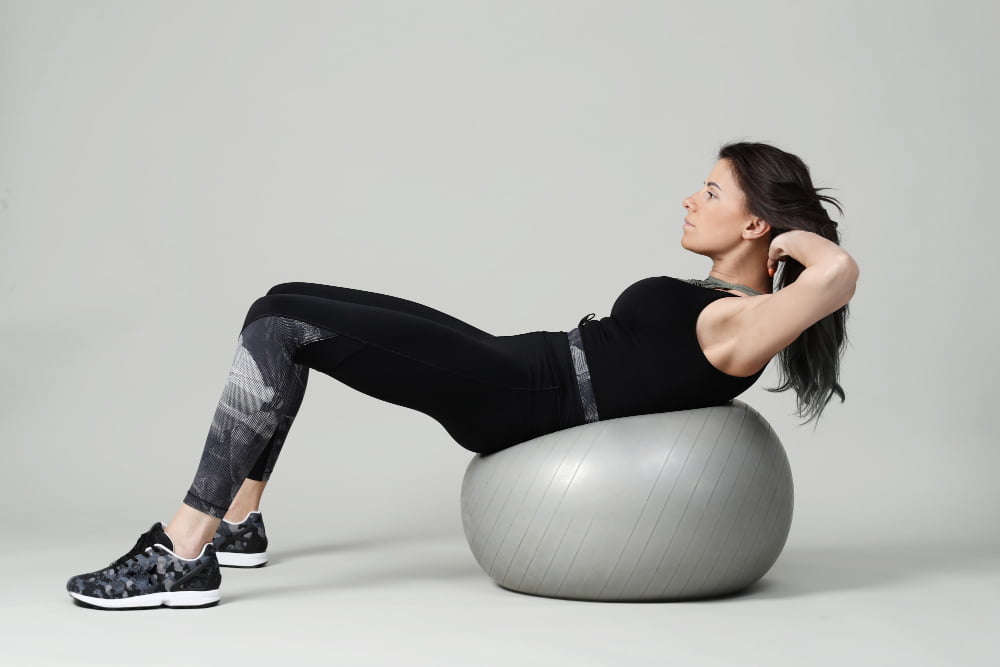 One of the best gifts for a Zumba enthusiast is an exercise ball. This versatile piece of equipment can be used in a variety of ways to enhance their workout routine.
They can use it as a seat while stretching or doing core exercises, or incorporate it into their dance moves for added balance and stability. Exercise balls come in different sizes and colors, so you can choose one that fits your friend's style and preferences.
Plus, they are easy to store when not in use, making them perfect for home workouts or taking to the gym. Give your Zumba-loving friend the gift of improved flexibility and strength with an exercise ball!
Gym Bag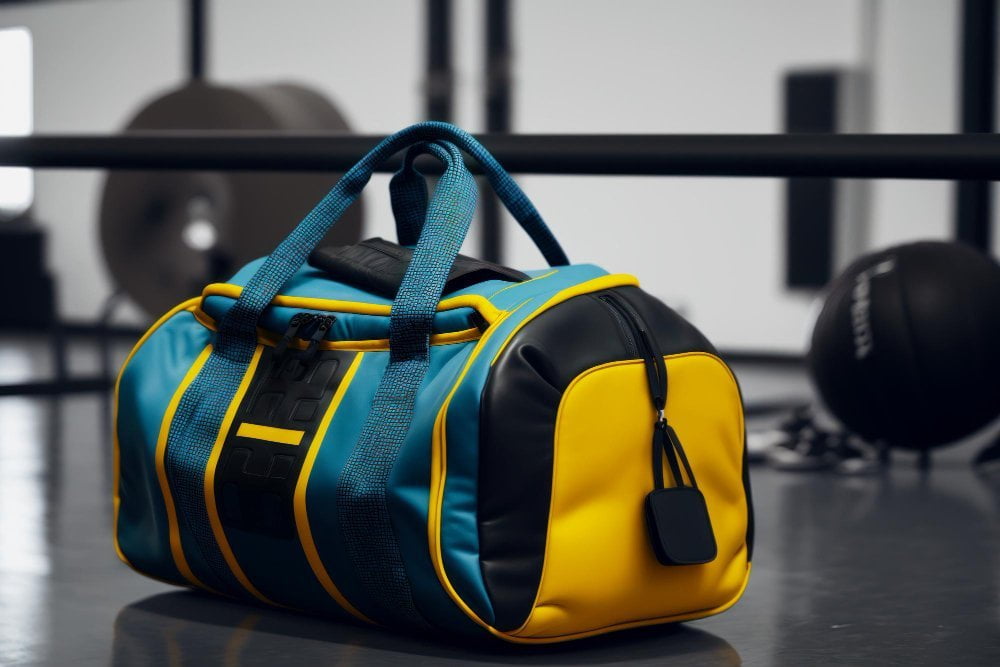 When it comes to Zumba, having the right gear is essential for a successful workout. One of the most important items you'll need is a gym bag to carry all your essentials.
Look for a spacious and durable bag that can hold your water bottle, towel, extra clothes, and shoes. A separate compartment for dirty or wet clothes can also come in handy after an intense Zumba session.
Consider getting one with adjustable straps so you can wear it as a backpack or over-the-shoulder depending on your preference. With so many stylish options available today, finding the perfect gym bag that suits both your needs and personality should be easy!
Body Mist Spray for Post-workout Freshness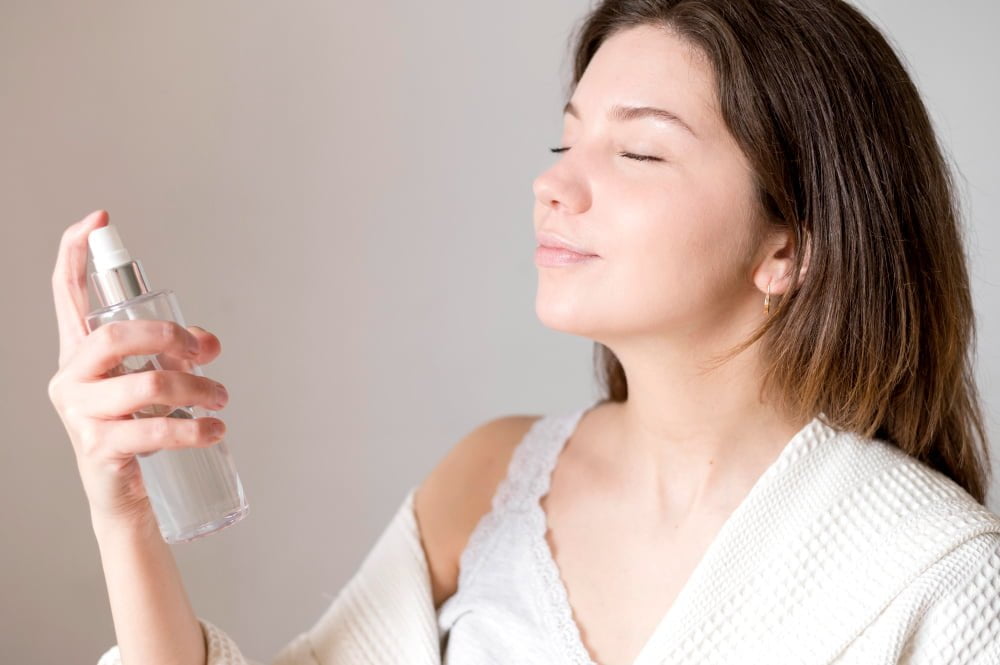 After a high-energy Zumba session, it's important to freshen up and feel rejuvenated. A body mist spray can be the perfect solution for post-workout freshness.
Not only does it help to eliminate any unwanted odors, but it also leaves you feeling refreshed and invigorated. Look for a body mist that contains natural ingredients like essential oils or fruit extracts that will nourish your skin while providing a pleasant scent.
With so many options available in the market, you're sure to find one that suits your preferences perfectly!
Wireless Earphones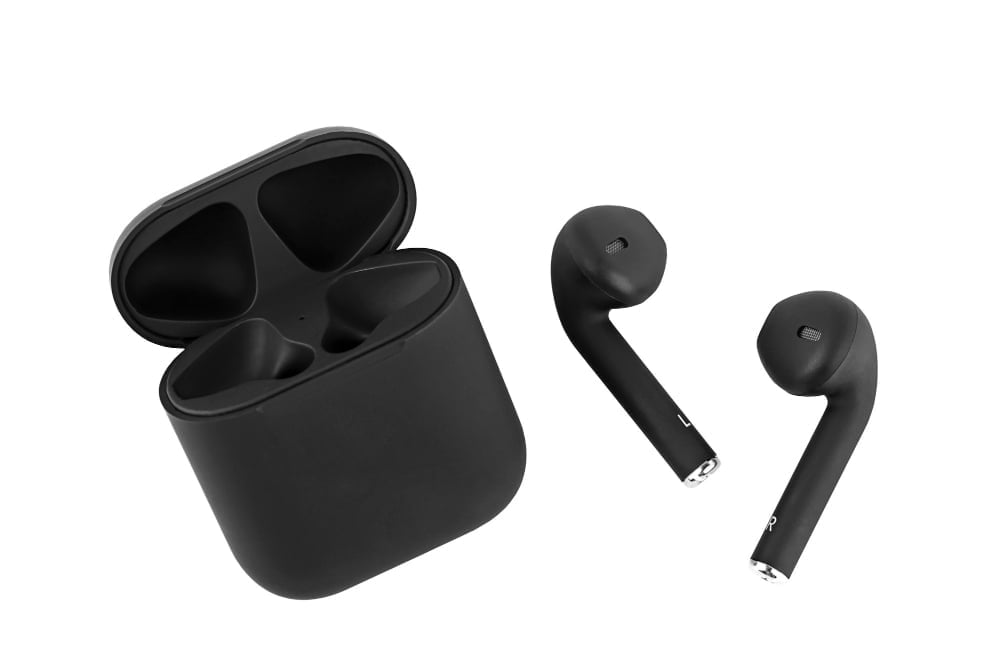 When it comes to Zumba, music is an essential part of the workout. That's why wireless earphones are a great gift idea for any Zumba enthusiast.
With no cords to get in the way, they can move freely and dance without worrying about getting tangled up.
Wireless earphones also provide excellent sound quality and noise cancellation features that allow them to focus on their movements while enjoying their favorite tunes. They come in different styles and colors, making it easy for you to choose one that suits your friend or loved one's personality.
Some popular brands include Apple AirPods Pro, Bose QuietComfort Earbuds, Jabra Elite 75t Wireless Earbuds among others which offer long battery life so they can enjoy hours of uninterrupted music during their workouts.
Overall if you're looking for a practical yet thoughtful gift idea for someone who loves Zumba then wireless earphones are definitely worth considering!
Foam Roller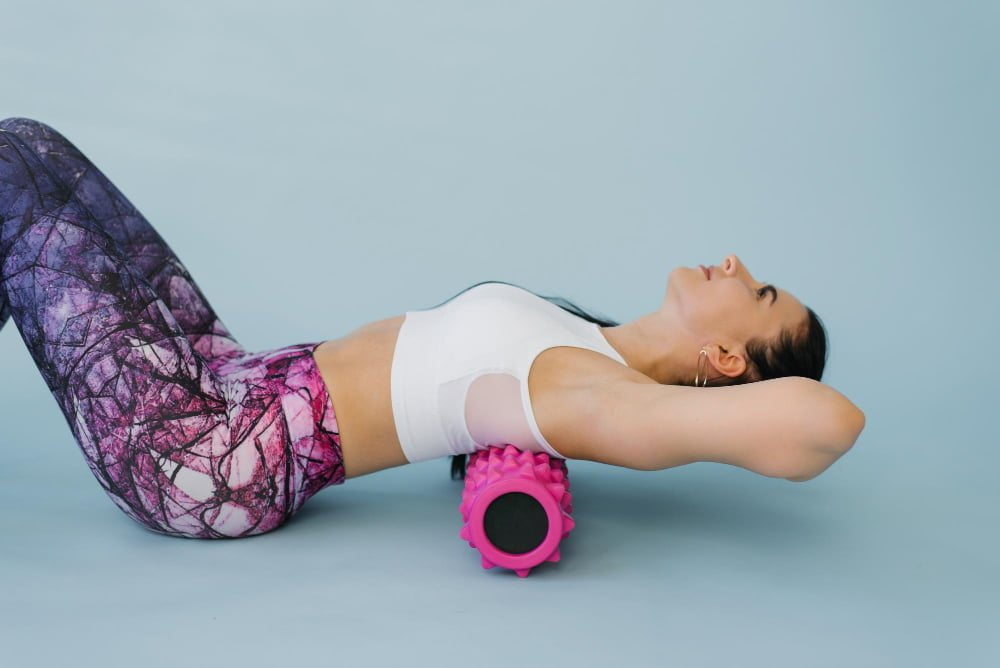 One of the best gifts for a Zumba enthusiast is a foam roller. This simple yet effective tool can help them relieve muscle tension and soreness after an intense workout session.
Foam rollers come in different sizes, densities, and textures to cater to various needs. A high-density foam roller is perfect for deep tissue massage while a softer one works well for beginners or those with sensitive muscles.
With regular use, this gift will not only aid in post-workout recovery but also improve flexibility and range of motion over time.
Weightlifting Gloves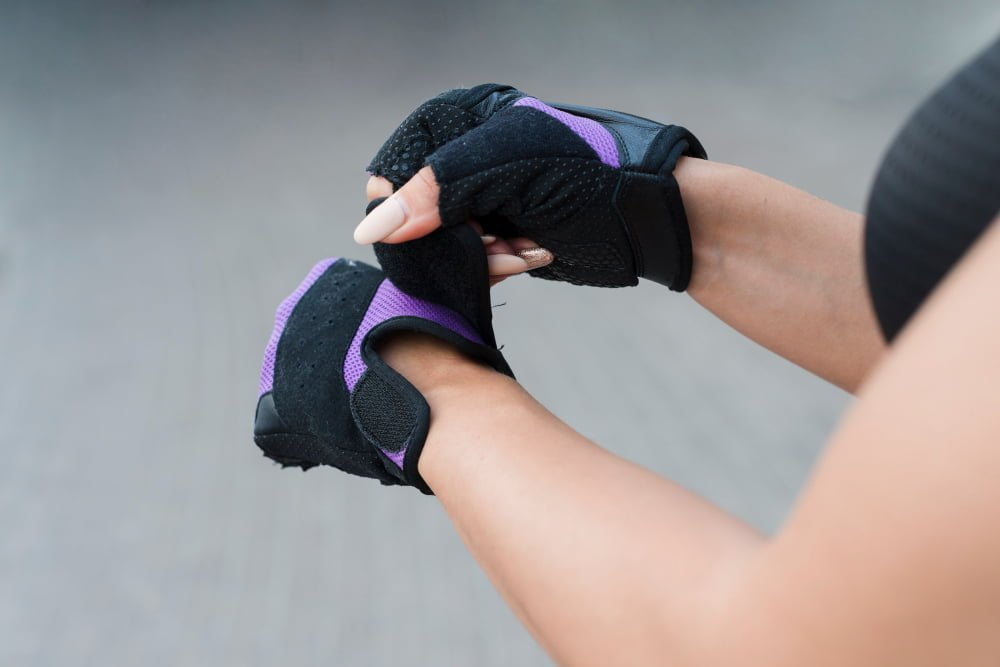 If you know someone who loves to hit the gym and lift weights, then weightlifting gloves can be a great gift for them. These gloves provide extra grip and support while lifting heavy weights, reducing the risk of injury.
They also protect hands from calluses and blisters that can occur due to friction with rough barbells or dumbbells.
Weightlifting gloves come in different materials such as leather, neoprene or mesh fabric. Some have wrist wraps attached for added support during heavy lifts like deadlifts or bench press.
When choosing weightlifting gloves as a gift, make sure to consider the size of your recipient's hands so they fit comfortably without slipping off during exercise. With this thoughtful present, your loved one will be able to enjoy their workouts even more!
Muscle Pain Relief Cream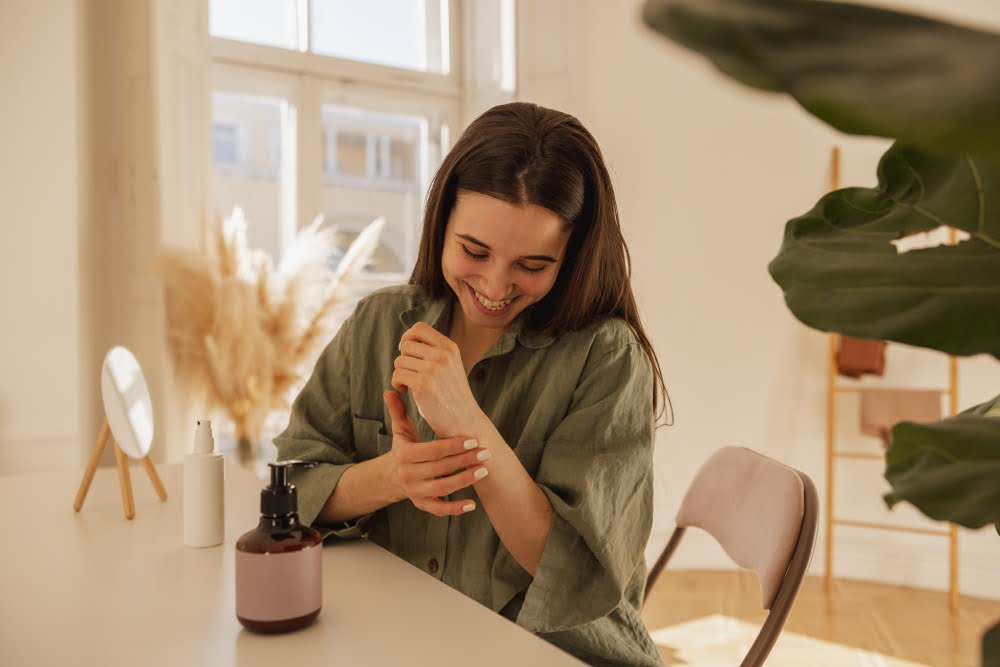 If you're a Zumba enthusiast, then you know how intense and exhilarating the workout can be. However, with all that dancing and jumping around comes muscle soreness and pain.
That's where muscle pain relief cream comes in handy! This type of cream is specially formulated to provide quick relief from sore muscles by reducing inflammation and increasing blood flow to the affected area. Some popular brands include Biofreeze, Tiger Balm, Icy Hot, and Bengay.
Applying this cream before or after your Zumba session can help alleviate any discomfort so that you can keep dancing without any hindrance!
Jump Rope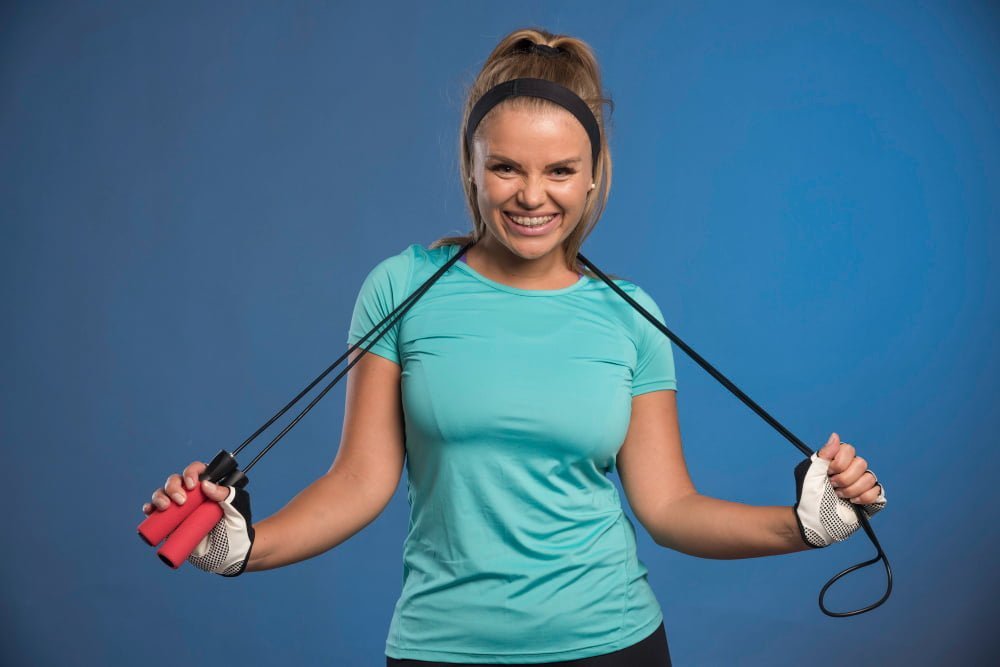 Jump rope is a classic workout tool that can be used for various exercises, including Zumba. It's an excellent way to improve cardiovascular endurance and coordination while having fun.
A jump rope is also affordable and portable, making it a great gift idea for anyone who loves Zumba or wants to incorporate more cardio into their routine. With so many different styles of jump ropes available on the market today, you can choose one that fits your budget and personal preferences.
Whether you prefer weighted handles or adjustable lengths, there's a jump rope out there that will suit your needs perfectly!
Motivational Workout Tank Top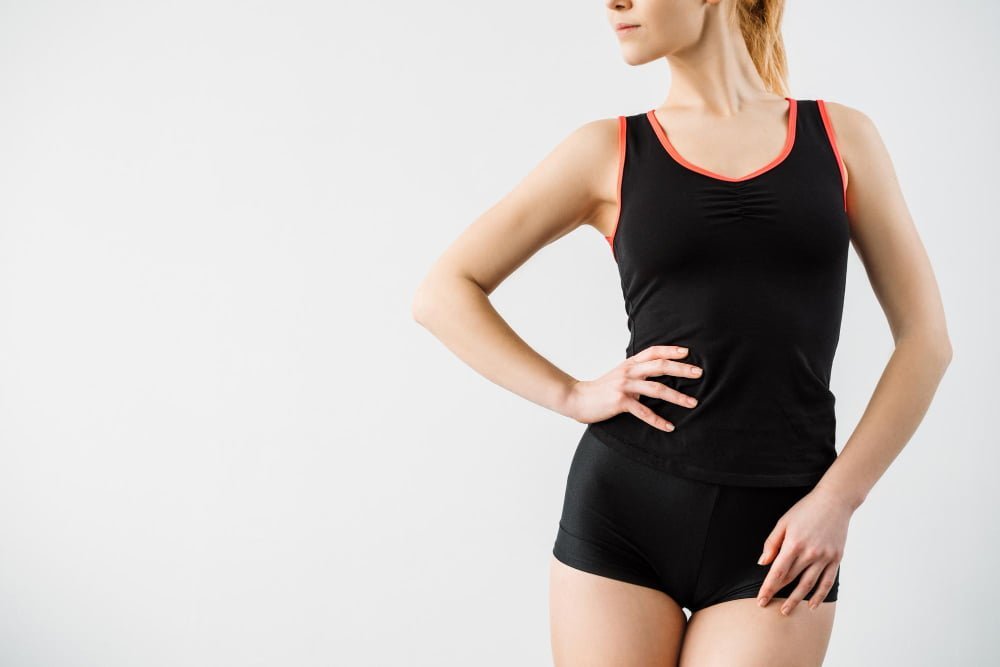 When it comes to Zumba, having the right workout gear can make all the difference in your performance and motivation. One item that should definitely be on your list is a motivational workout tank top.
Not only will it keep you cool during those intense dance sessions, but it will also serve as a constant reminder of why you started this fitness journey in the first place. Look for tops with inspiring quotes or graphics that speak to you personally and get ready to feel empowered every time you hit the dance floor!
Liked this? Here's more: