Looking for the perfect gift to capture the spirit of New York City? Check out these 20 unique and unforgettable ideas that will leave your loved ones feeling inspired and excited.
New York City is a city that never sleeps, and with so many events, attractions, and cultures to explore, it's no surprise that gift-giving in the Big Apple can be a daunting task. Whether you're looking for something unique for your loved ones or simply want to treat yourself to something special, we've got you covered.
In this article, we'll take you on a journey through the best gifts for NYC – from trendy fashion accessories to delicious treats and everything in between. So sit back, relax and let us guide you through the ultimate gift-giving experience in New York City!
Broadway Show Tickets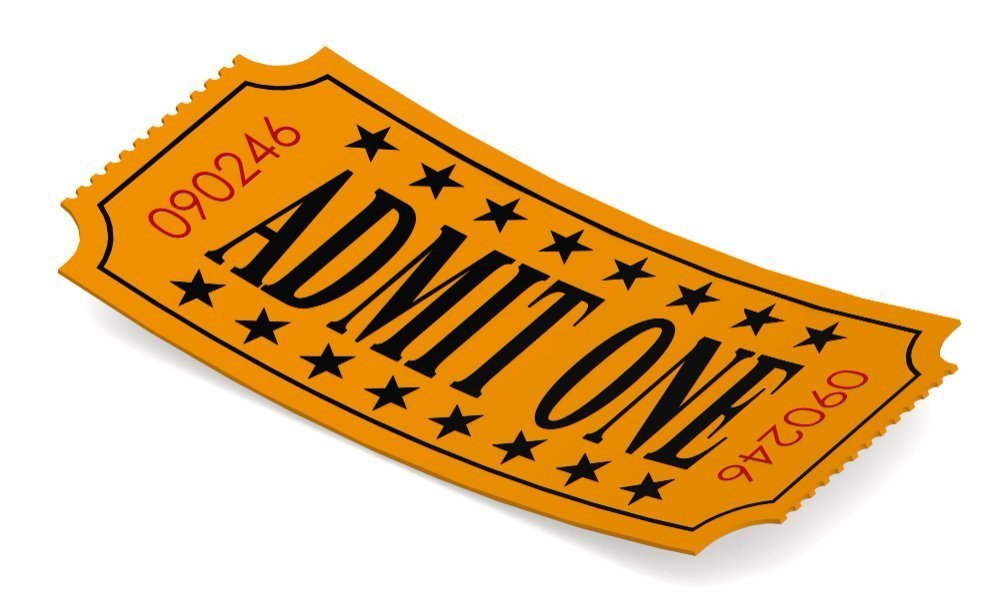 If you're looking for a gift that will truly impress any New Yorker, Broadway show tickets are the way to go. There's nothing quite like experiencing the magic of live theater in one of the world's most iconic entertainment districts.
From classic shows like The Lion King and Phantom of the Opera to newer hits like Hamilton and Dear Evan Hansen, there is something for everyone on Broadway. Plus, with so many theaters located in Times Square and throughout Midtown Manhattan, it's easy to make a night out of it by grabbing dinner at one of NYC's amazing restaurants before or after the show.
Give your loved ones an unforgettable experience with tickets to their favorite Broadway production – they'll thank you for years to come!
A Food Tour of NYC
One of the best ways to experience New York City is through its food. A food tour of NYC can take you on a culinary journey through different neighborhoods, each with their own unique flavors and dishes.
From pizza in Brooklyn to bagels in Queens, there's something for every taste bud.
A popular option is the Greenwich Village Food Tour which takes you on a walking tour of this historic neighborhood while stopping at various eateries along the way. You'll get to try everything from artisanal cheeses and charcuterie to classic Italian pastries.
For those who want a more immersive experience, consider taking an ethnic food tour such as one that explores Chinatown or Little Italy. These tours will introduce you not only to delicious cuisine but also provide insight into cultural traditions and history.
No matter what type of foodie adventure you choose, a food tour makes for an unforgettable gift that will leave your loved ones with full stomachs and happy memories.
A Helicopter Ride Over the City
One of the most thrilling and unforgettable experiences you can gift someone in NYC is a helicopter ride over the city. Imagine soaring above the iconic skyline, taking in breathtaking views of landmarks like the Statue of Liberty, Central Park, and Times Square from a bird's eye view.
It's an adventure that will leave your loved one with memories to last a lifetime. Plus, it's perfect for those who love photography as they'll have plenty of opportunities to capture stunning aerial shots! There are several tour companies offering helicopter rides in NYC at different price points depending on how long you want to fly for and what sights you want to see.
So why not surprise your special someone with this once-in-a-lifetime experience?
Statue of Liberty Sightseeing Cruise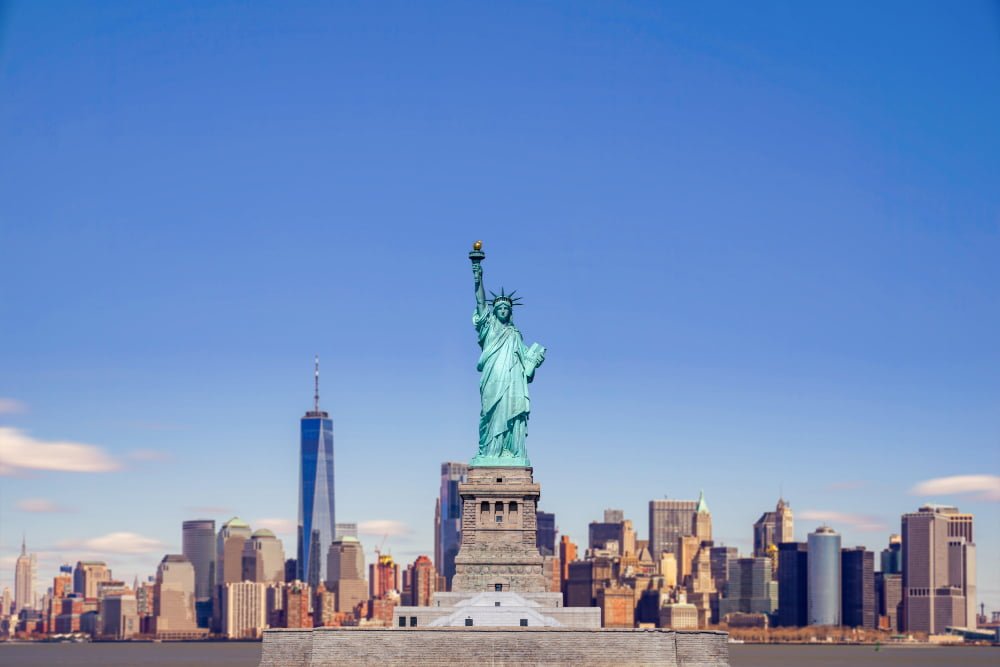 One of the best ways to experience the iconic Statue of Liberty is by taking a sightseeing cruise around it. Not only will you get an up-close view of Lady Liberty, but you'll also be able to take in stunning views of Manhattan's skyline and other landmarks along the way.
Many companies offer different types of cruises, from daytime tours to sunset sails with live music and drinks. It's a unique gift idea for anyone who loves New York City or wants to see one its most famous attractions in a new way.
Dinner At a Michelin-starred Restaurant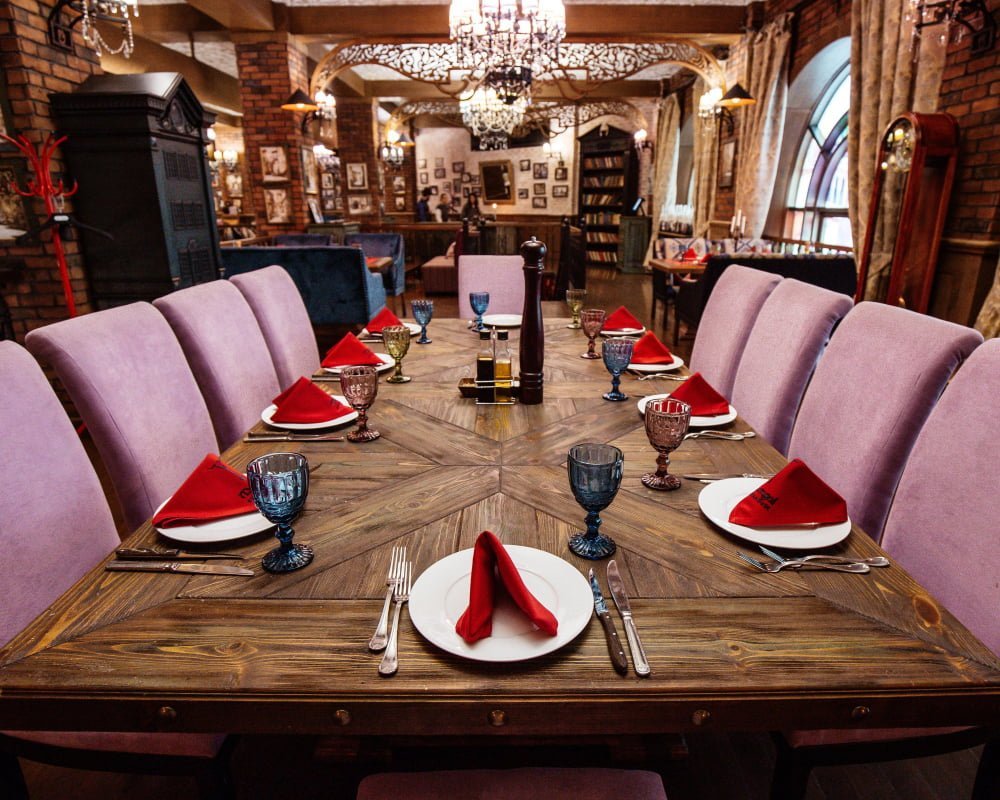 One of the best gifts you can give someone in NYC is an unforgettable dining experience at a Michelin-starred restaurant. With over 70 restaurants in the city holding this prestigious accolade, there are plenty of options to choose from.
Treat your loved one to a multi-course tasting menu with wine pairings or indulge in some of the finest sushi or French cuisine available. Not only will they enjoy delicious food and impeccable service, but they'll also have bragging rights for dining at one of the most highly-regarded restaurants in New York City.
Photo Session With Iconic Landmarks As Backdrop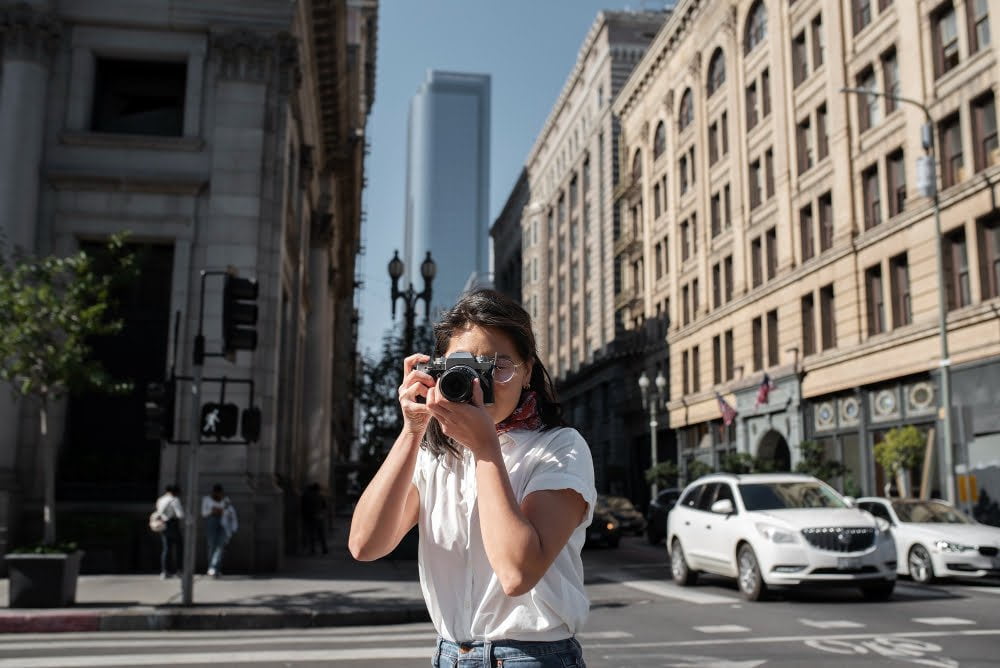 One of the best gifts you can give to someone who loves New York City is a photo session with iconic landmarks as their backdrop. Imagine capturing stunning photos of your loved ones in front of the Empire State Building, Brooklyn Bridge, or Central Park.
Not only will they have beautiful memories to cherish forever, but they'll also have unique and personalized artwork for their home or office. There are many talented photographers in NYC who specialize in this type of photography and can help create a memorable experience for your gift recipient.
This is truly a one-of-a-kind gift that will be cherished for years to come!
A Personalized Map Art Print Showcasing Favorite Places in New York City.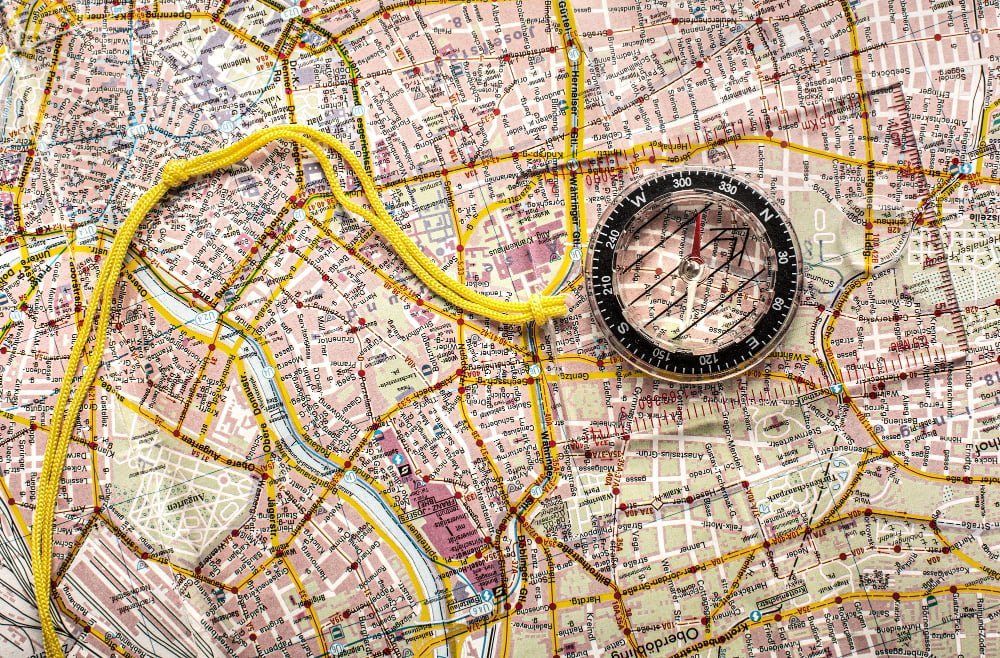 One of the most unique and thoughtful gifts for someone who loves New York City is a personalized map art print showcasing their favorite places in the city. This gift allows them to display their love for NYC in a creative way, while also highlighting all of the special spots that hold meaning to them.
Whether it's their favorite coffee shop, park or neighborhood, this customized map will be a constant reminder of all the memories they've made in one of the greatest cities on earth. Plus, it makes for great wall decor!
Central Park Bike Rental and Picnic Basket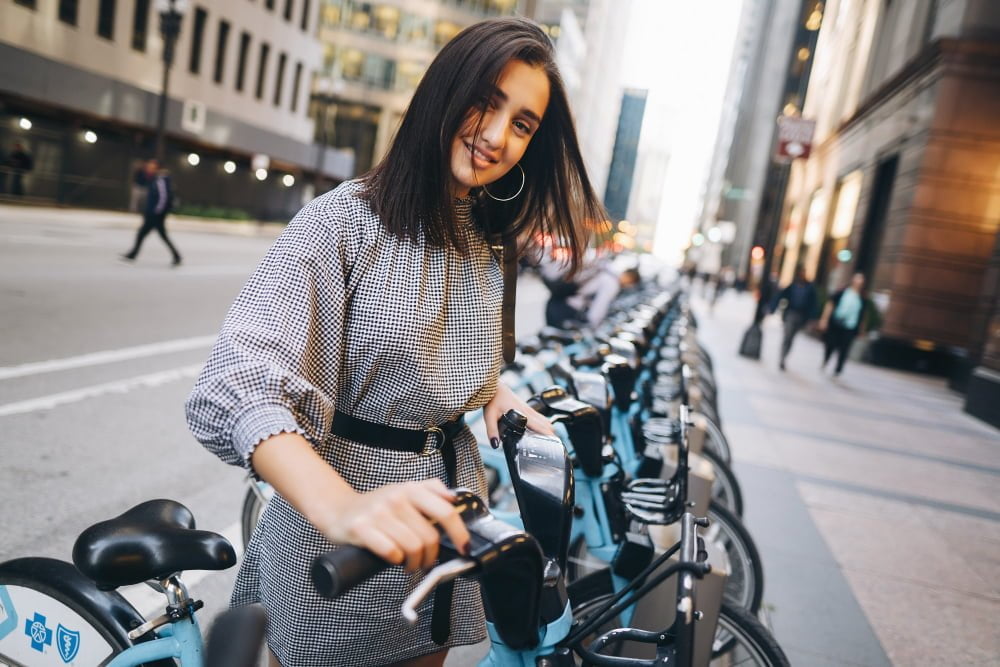 Central Park is one of the most iconic and beloved destinations in New York City. And what better way to experience it than with a bike ride through its winding paths? Renting bikes in Central Park is easy, affordable, and offers an unforgettable way to explore this urban oasis.
But why stop there? Take your adventure up a notch by adding on a picnic basket filled with delicious treats from local vendors. Imagine cruising through the park on two wheels while enjoying artisanal cheeses, fresh fruit, and gourmet sandwiches – all while taking in stunning views of the city skyline.
It's no wonder that Central Park bike rental and picnic baskets are becoming increasingly popular gift options for both locals and tourists alike!
Chocolate Making Class in Brooklyn
If you're looking for a unique and delicious gift idea for someone in NYC, consider treating them to a chocolate making class in Brooklyn. Not only will they get to learn the art of crafting delectable chocolates from scratch, but they'll also get to indulge in their creations afterwards.
There are several options available throughout Brooklyn, ranging from beginner classes that cover the basics of chocolate making techniques and flavor combinations, to more advanced courses that delve into tempering and molding techniques. It's an experience that any chocoholic is sure to love!
Club Hopping Night Out On the Town
If you're looking for a fun and exciting night out in NYC, why not try club hopping? With so many amazing clubs to choose from, it's the perfect way to experience the city's vibrant nightlife scene. Start off at a trendy rooftop bar like The Top of The Standard or Le Bain before heading over to one of the hottest dance clubs in town like Marquee or 1 OAK.
Don't forget about underground spots like Cielo or Output for some techno beats and an intimate atmosphere. Whether you're celebrating a special occasion with friends or just want to let loose on the dance floor, club hopping is sure to be an unforgettable experience in New York City.
Sunset Sailing Excursion to See Manhattan Skyline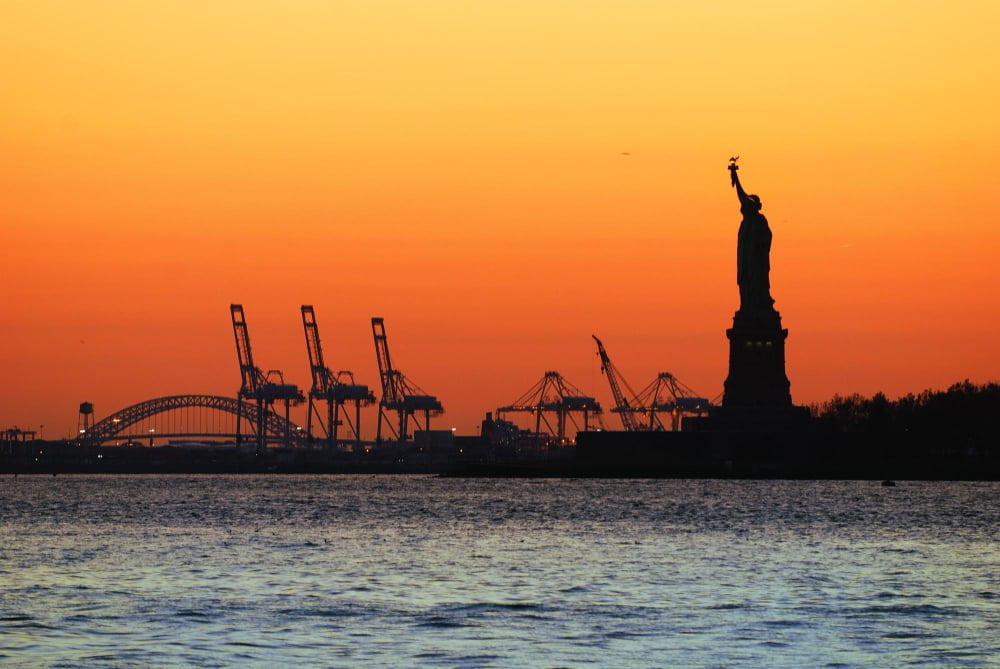 One of the best ways to experience New York City is by taking a sunset sailing excursion. Imagine cruising along the Hudson River, feeling the cool breeze on your face and watching as the sun sets behind Manhattan's iconic skyline.
This is an unforgettable gift for anyone who loves adventure and breathtaking views. There are several companies that offer sunset sails, ranging from intimate private charters to larger group excursions with live music and drinks included.
It's a perfect way to celebrate a special occasion or just enjoy some quality time with friends or family while taking in one of NYC's most stunning sights from a unique perspective on water!
Tickets for an NBA or NHL Game
If you're looking for a gift that will give your loved one an unforgettable experience, consider getting them tickets to an NBA or NHL game in New York City. The city is home to some of the most iconic sports teams in the world, including the Knicks and Nets for basketball and Rangers and Islanders for hockey.
Watching a live game at Madison Square Garden or Barclays Center can be an exhilarating experience with cheering fans, high-energy music, and thrilling gameplay. Plus, it's a great opportunity to bond over shared interests while enjoying delicious snacks like hot dogs and popcorn! Whether your recipient is a die-hard fan or just loves trying new things, this gift idea is sure to score big points with them.
Jazz Brunch At a Local Venue
One of the best gifts you can give to a New Yorker is an experience they won't forget. And what better way to do that than by treating them to a jazz brunch at one of the city's local venues? Imagine sipping on mimosas while listening to live jazz music in an intimate setting with friends or family.
It's the perfect way to spend a lazy Sunday morning and soak up some authentic NYC culture. Some popular spots for this type of experience include Blue Note Jazz Club, Smoke Jazz & Supper Club, and Minton's Playhouse in Harlem.
So why not surprise your loved ones with tickets for this unique gift idea? They'll thank you later!
Private Shopping Experience With Personal Stylist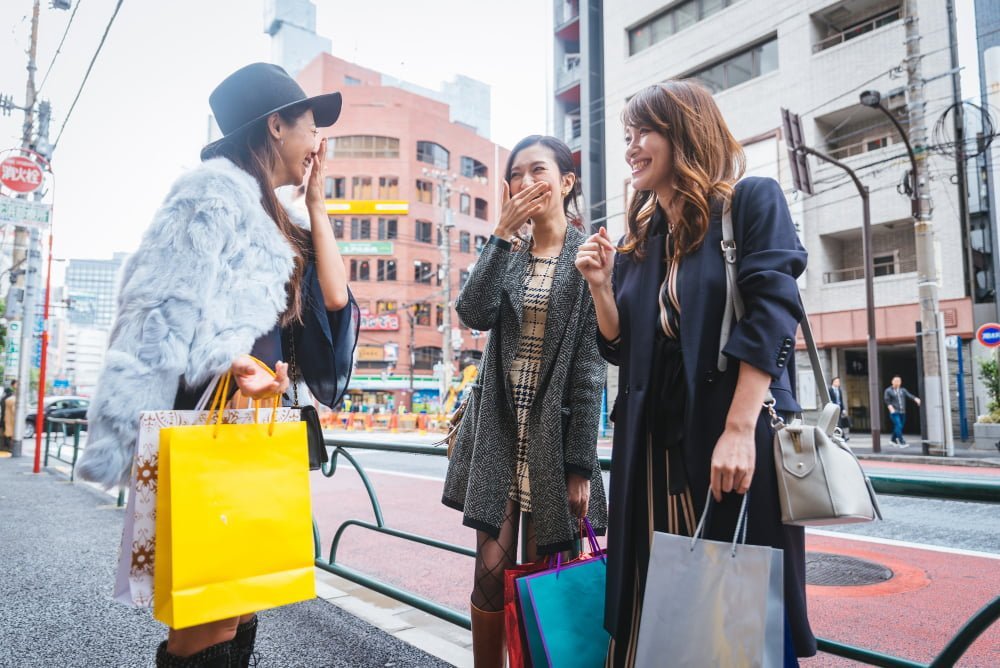 If you're looking for a unique and personalized gift for someone special in NYC, consider booking a private shopping experience with a personal stylist. This is the perfect way to give your loved one an unforgettable day of fashion and style.
With this gift, they'll have the opportunity to work one-on-one with an expert stylist who will help them find their perfect look from head-to-toe. From selecting outfits that flatter their body type to choosing accessories that complement their personal style, this experience is all about making them feel confident and beautiful.
Plus, it's also a great way for them to discover new brands and designers they may not have known before!
Walking Tour Through Historic Neighborhoods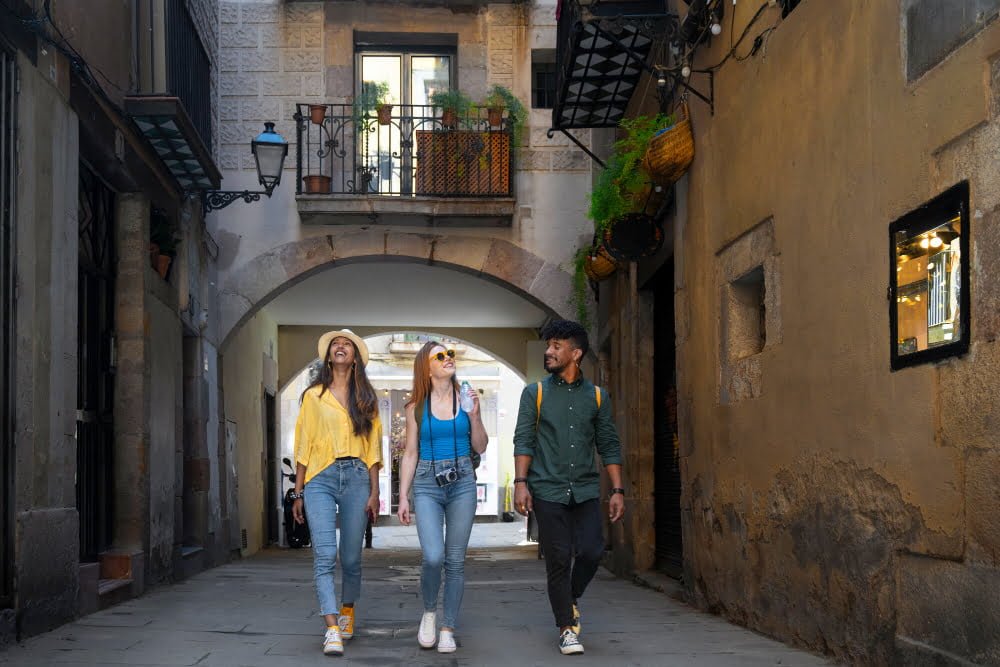 One of the best ways to experience New York City is by taking a walking tour through its historic neighborhoods. From the cobblestone streets of Greenwich Village to the brownstones of Brooklyn Heights, there's no shortage of charming and picturesque areas to explore.
A walking tour allows you to see these neighborhoods up close and personal, while also learning about their rich history and cultural significance. Plus, it's a great way to get some exercise while sightseeing! Some popular tours include exploring Harlem's jazz scene or discovering hidden gems in Lower Manhattan.
No matter which neighborhood you choose, a walking tour is sure to be an unforgettable experience for any NYC enthusiast on your gift list.
Hot Air Balloon Ride Upstate NY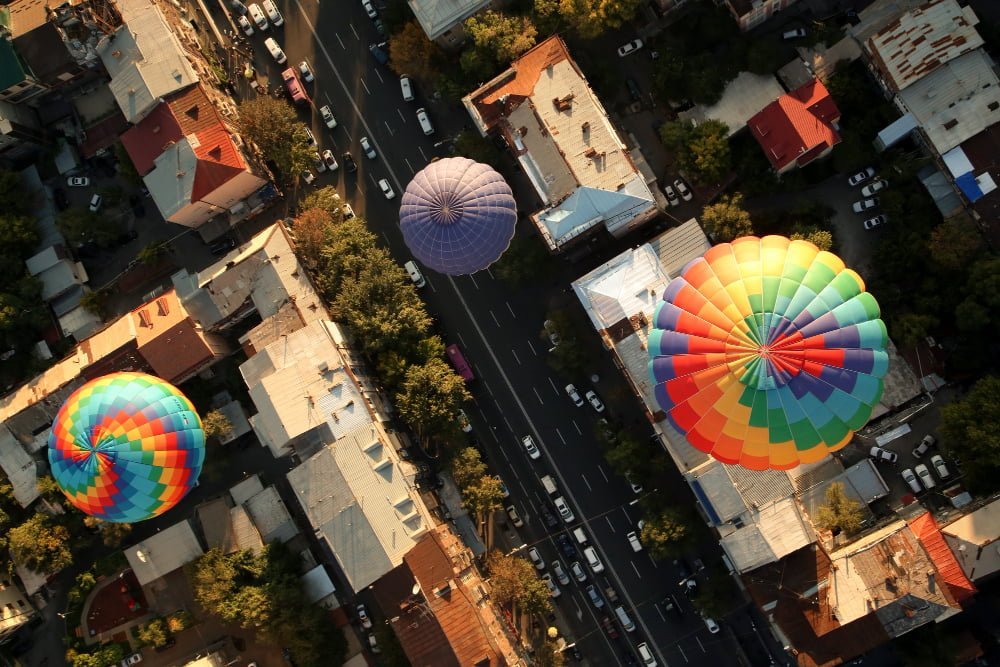 If you're looking for a unique and unforgettable gift for someone in NYC, consider a hot air balloon ride upstate. Imagine soaring above the picturesque Hudson Valley, taking in breathtaking views of rolling hills and vibrant foliage.
This experience is perfect for adventure-seekers or anyone who wants to see New York from a different perspective. Many companies offer hot air balloon rides with experienced pilots who will guide you through the skies safely while providing interesting facts about the area below.
It's an excellent way to escape city life and enjoy some peace and quiet while admiring stunning scenery from high above. A hot air balloon ride is truly an unforgettable gift that your loved one will cherish forever!
Personalized Graffiti Workshop
If you're looking for a unique and personalized gift idea for someone who loves street art, consider booking them a spot in a personalized graffiti workshop. In this hands-on experience, they'll learn the basics of spray painting techniques and create their own custom piece of artwork on canvas or even on an actual wall (with permission, of course!).
Not only will they have fun expressing themselves creatively, but they'll also come away with a one-of-a-kind piece that reflects their individual style and personality. Plus, it's the perfect way to immerse oneself in New York City's vibrant street art scene!
Day Trip to Wine Country Nearby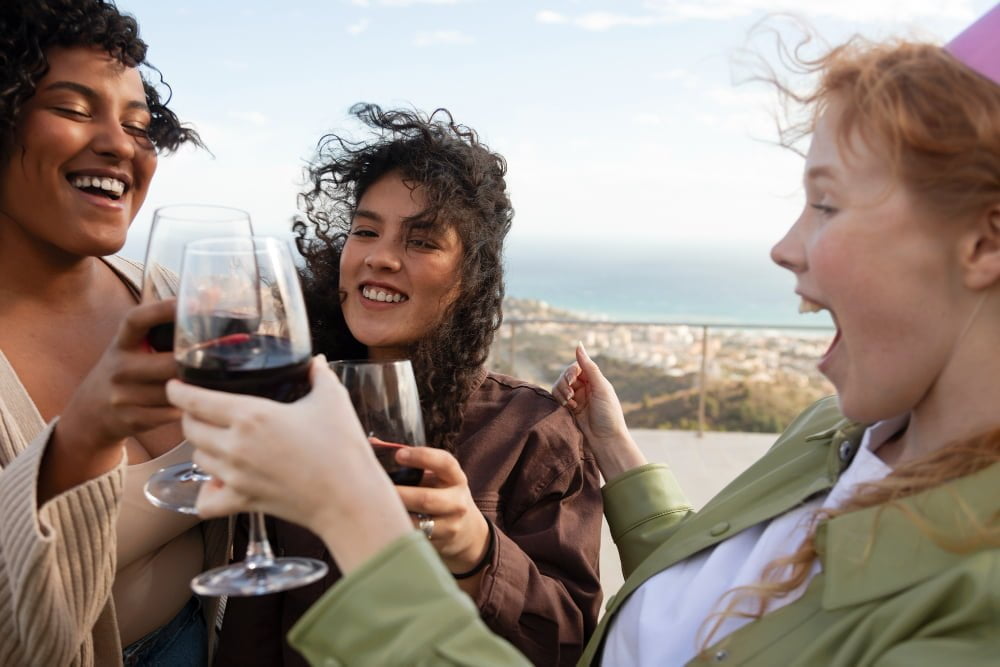 If you're looking for a unique and memorable gift for someone who loves wine, consider taking them on a day trip to one of the many wineries located just outside of New York City. Just an hour or two away by car or train, these vineyards offer stunning views and delicious wines that are sure to impress any wine enthusiast.
Some popular options include the North Fork region on Long Island, which is home to over 40 wineries, as well as the Hudson Valley Wine Trail in upstate New York. Many vineyards also offer tours and tastings where visitors can learn about the winemaking process firsthand while sipping on some of their best vintages.
It's a perfect way to escape from city life for a day and indulge in some relaxation with good company!
Private Cooking Lessons By Renowned Chefs
If you're looking for a unique and memorable gift for someone who loves food, consider giving them the experience of private cooking lessons with renowned chefs in NYC. This is an opportunity to learn from some of the best culinary minds in the city, while also getting hands-on experience creating delicious dishes.
Whether your recipient is a beginner or an experienced home cook, they'll benefit from personalized instruction and guidance as they explore new techniques and flavors. Plus, this gift offers more than just a one-time event – it's something that can be enjoyed over multiple sessions as their skills continue to grow.
So if you want to give someone a truly special gift that will inspire their passion for cooking, look no further than private cooking lessons with top chefs in NYC!
NYC-style Pizza-making Lesson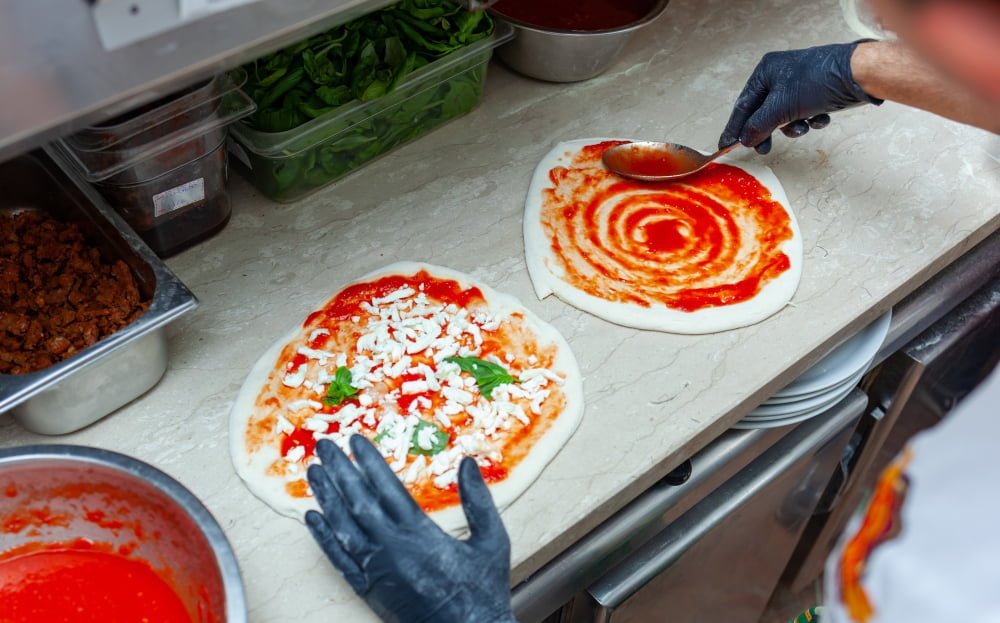 If you're looking for a unique and memorable gift idea for someone who loves pizza and New York City, consider giving them a NYC-style pizza-making lesson. There's nothing quite like the taste of an authentic New York slice, and learning how to make it from scratch is an experience they'll never forget.
They'll get hands-on instruction from expert pizzaiolos on everything from making the dough to choosing the right toppings. Plus, they'll get to enjoy their delicious creation at the end of class! It's a fun activity that can be enjoyed solo or with friends, making it perfect for anyone who wants to learn something new while indulging in one of NYC's most iconic foods.
Liked this? Here's more: