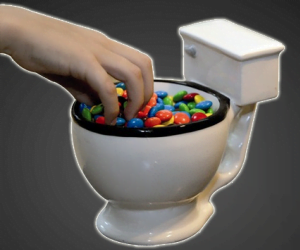 Why should man's best friend be the only ones allowed to drink from the toilet bowl? With this awesome toilet-shaped mug you can fulfill your dream to drink from a toilet in a completely harmless, but still stylish way!
Wouldn't it be great to wake up in the morning, fill a toilet bowl with fresh roasted brazillian coffee and walk outside to pick up the newspaper just to see the looks on the neighbors faces when you drink of a toilet?
And your co-workers will without a doubt be jealous when you fill this 12-ounces large toilet bowl with warm coffee in the mornings. And it can also be the perfect gag gift for a friend.
But you can use the toilet mug to much more than just drink from it. You can also use it as a candy bowl, plant pot, ice cream bowl, eat cereal from it, etc. Or you can take it with you when you are leaving your home in case you have to take a leak (or whatever it may be).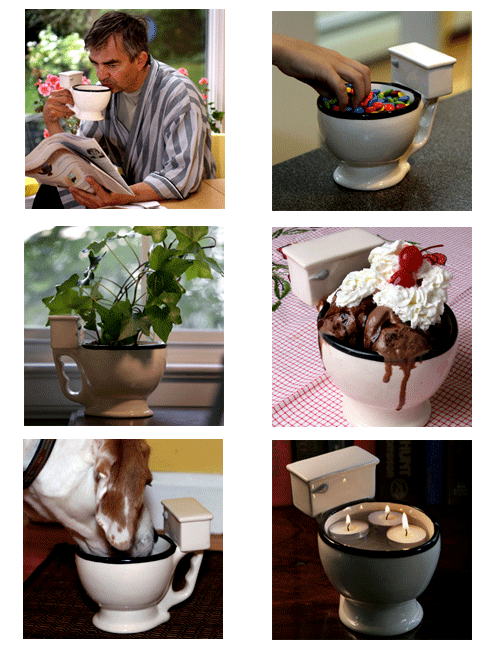 The Toilet Mug is 100% dishwasher safe and is made of ceramic.
We go around the web looking for new cool geeky items to surprise you. Today we've found Toilet Mug and we think it's awesome. So go ahead and check it out, and leave your comments and share it with your friends on Facebook, Twitter, Pinterest or Google+. If you do get this geeky gadget for yourself or as a present for someone else, tell us how you liked it, that would be awesome! :)
Categories: $1 to $25, All, All Prices, Other