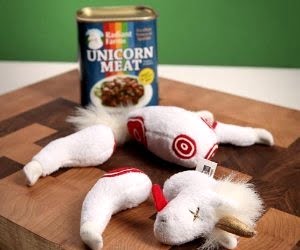 Great news for all of us who always have wanted to know how unicorn tastes! This can of meat comes from the Sisters of Radiant Farms in Ireland and is made of only the best parts from selected unicorns.
Some say that unicorn meat gives you magical super powers, others say you fart rainbows after you have eaten it. But in reality you can't eat it because it's not real unicorn meat! It's just a dismembered stuffed unicorn in a can. But it makes the perfect gag gift for your unicorn-loving friend. And no can opener is needed because you can easily remove the "meat" out of the can by removing the bottom of the can.
It looks like real unicorn meat though.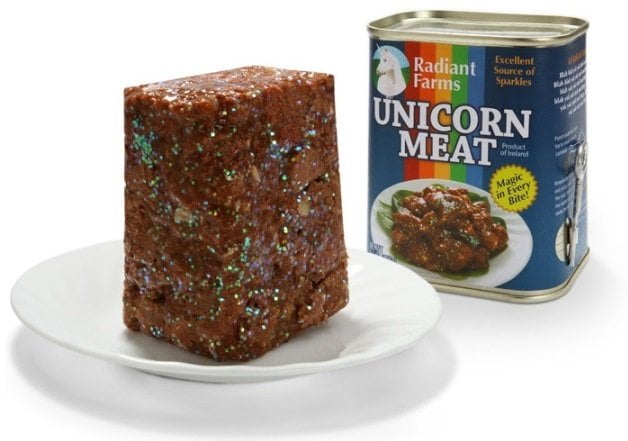 We go around the web looking for new cool geeky items to surprise you. Today we've found Canned Unicorn Meat and we think it's awesome. So go ahead and check it out, and leave your comments and share it with your friends on Facebook, Twitter, Pinterest or Google+. If you do get this geeky gadget for yourself or as a present for someone else, tell us how you liked it, that would be awesome! :)
Categories: $1 to $25, All, All Prices, Food & Drinks