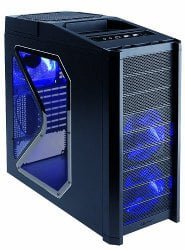 With 2014 under way and new PC games raising the bar for our gaming rig, let's look that the perfect PC configuration for this year. So here are the best core components for an ideal gaming machine.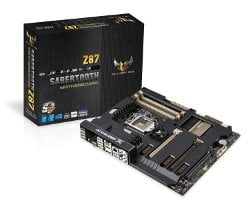 Let's start with the motherboard. Asus Sabertooth Z87 LGA 1150 motherboard is a perfect fit to hold all the gaming power we beed. It features a strengthened back plate with Tuf Fortifiers that protect it from damage resulting from bending, as well as cooling system flexibility that enhances total airflow and heat dissipation. The motherboard's dust defenders increase the lifespan of the motherboard by repelling dust particles.
The Asus Sabertooth Z87 motherboard has a LGA 1150 socket that supports fourth generation core i3, i5, i7, Pentium, Celeron processors, Intel turbo boost technology 2.0, and Intel 22nm CPU. It also features dual channel memory architecture and supports the Intel extreme memory profile. Other supported features include an Intel Z87 chipset, integrated graphics processor, NVIDIA Quad-GPU SLI Technology and much more.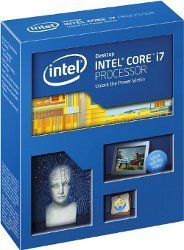 Now for a CPU, the Intel Core i7 4930k processor is the beast that tops the benchmarks and is sure to provide enough gaming power with its 6 cores. It's a 6 core, 12 thread processor with a clock speed of 3.4GHz and a maximum turbo frequency of 3.9GHz. It supports a maximum memory capacity of 64GB and a total of 4 memory channels.
The Intel Core i7 4930k processor, which is compatible with a 64--bit instruction set, also features additional instruction set extensions; i.e., SSE4.2, AVX and AES, that enhance performance when performing similar operations on many data objects.
In addition to these features, the Intel Core i7 4930k processor has a number of advanced technologies; for example, Intel turbo boost technology, hyper---threading technology, virtualization technology, idle states, smart response technology, enhanced SpeedStep technology, and much more.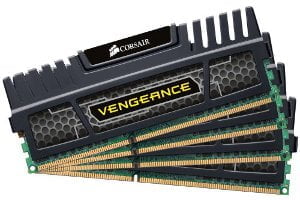 Next, the memory. The Corsair Vengeance DDR3 1600 MHz (PC3 12800) memory is sold in 4 modules of 8GB making it 32GB in total which is more than enough for us (and maxes out our chosen motherboard). It features high-performance DRAM chips and aggressive looking aluminum heat spreaders that aid in dissipating excess heat.
The factory - tested modules come in a variety of colors and feature a limited lifetime warranty. In the process of assembling the memory module, each DRAM chip undergoes careful screening to ensure that it meets all performance specifications. The memory module works with all motherboards featuring dual DDR3 memory channels. The modules are available in 1.35V, 1.5V, and 1.65V configurations, which are compatible with all Intel Core i3, i5, and i7 processors, in addition to all the second generation Intel Core processor family.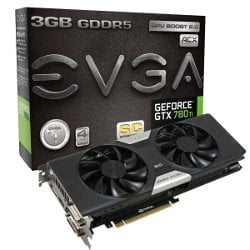 Now at the heart of any gaming rig - the graphics card. We chose the GeForce GTX 780 Ti 3GB GDDR5 card as it tops the benchmarks to date. It is designed for extreme gaming, it delivers 25% more cores and a host of other thrilling technologies. The card enables gamers to play any game at the maximum resolutions and ultra settings.
The GeForce GTX 780 Ti card features a NVIDIA GPU boost 2.0 that allows minimum clock speeds, TXAA and PhysX technologies for clear and smooth graphics, and GeForce Shadowplay that automatically captures all the best gaming moments. The card can work with multiple monitors at 2560x1600 or a 4K monitor at extreme settings.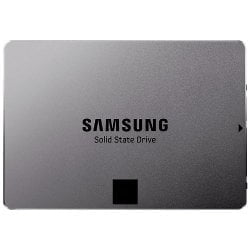 Solid state drives are the future. As any gamer knows, loading times are a pain, and the speed provided by the SSD technology makes game loading literally seamless. The Samsung Solid State Drive 840 EVO, with a storage capacity of 1 TB and a speed that is up to 10 times faster than a regular hard disk drive, features the most modern technology, firmware and controller. The drive also features turbo write technology that enhances the sequential write speeds as well as the Samsung Magician software with rapid mode, which boosts the system performance.
In terms of file security, the 840 EVO series uses hardware based self encrypting drive technology that gets rid of performance degradation. It has a sleek, sophisticated design, weighs just 2 ounces and is 7mm thick. To allow smooth and simple migration of the operating system, applications, and data from the HDD to the SSD, the 840 EVO features the Samsung Data Migration software. Additionally, the one stop installation navigator allows for simpler migration, software installation and hardware installation.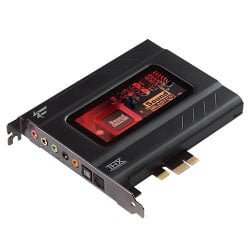 One more component, often overlooked, is the sound card. While any modern motherboard comes with a built-in sound card and it's good enough in most cases, we are looking for the best. So here it goes. The Recon3D THX PCIE Fatal1ty is a PC gaming audio card that features THX TruStudio Pro audio technologies that provide the ultimate surround sound quality on both desktop speakers and headsets. In addition, the sound card features a sound blaster advanced beamforming microphone and voice clarity technology that allows voice communication between gamers, even when using the speakers.
Sound Core3D, a voice processor that accelerates advanced voice and audio technologies, powers the audio card. It also features Scout Mode technology, Dolby digital live, high quality headphone amplifier, and much more. The sound card is requires Intel Core 2 duo, 2.2 GHz or faster, AMD, Intel or 100% compatible motherboard, Microsoft Windows 7, 1GB RAM and 600MB of free hard disk space.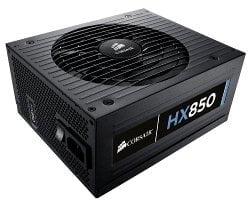 Now we need a good power supply unit to support all that hardware. Corsair Professional Series HX 850 Watt ATX/EPS Modular is a 850W power supply unit that features the latest technology that allows the fan to spin only when needed, and to generate less heat. Measuring 7.1 x 7.1 x 3.4 inches and weighing 8.8 pounds, its design enables users to limit the number of cables they need according to the number of components, which is in sharp contrast to normal power supply units that feature a clutter of unused cables.
It features a dedicated single +12V rail, 80 PLUS Gold certification, and an ultra quiet 140mm fan that delivers exceptional airflow with amazingly low noise levels. The unit also features enhanced safety components that guard it against short circuit, over-current, over-voltage, and under-voltage.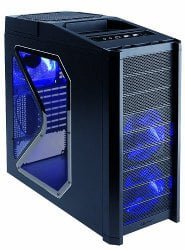 And to put it all together - the case. Antec Nine Hundred Black Steel ATX Mid Tower Computer Case weighs 18.5 pounds and measures 18.4 x 8.1 x 19.4 inches. Designed for hardcore gamers, the PC case has a perforated front bezel that enables enhanced air intake. For the maximum cooling effect, the case comes with three 120mm fans, a top mounted 200mm fan, and mounts for additional fans.
The case can house up to six hard drives, using two front loaded hard disk drive cages that also act as air ducts. There is a top tray for the MP3 player or digital camera, and a three speed switch control that cools the hard disk drives. The case also features seven expansion slots, top mounted I/O slots, and supports a maximum video card size of 16".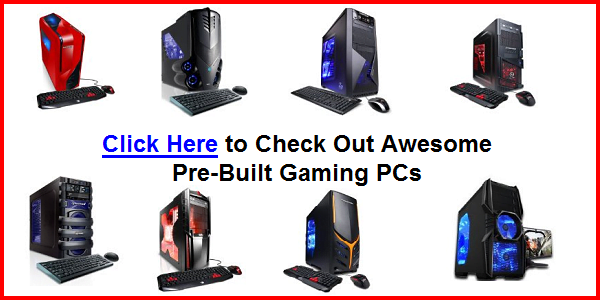 We go around the web looking for new cool geeky items to surprise you. Today we've found Best Gaming PC 2014 and we think it's awesome. So go ahead and check it out, and leave your comments and share it with your friends on Facebook, Twitter, Pinterest or Google+. If you do get this geeky gadget for yourself or as a present for someone else, tell us how you liked it, that would be awesome! :)
Categories: $500 & Above, All, All Prices, For Her, For Him, For The Home/Family, For The Youngster, Popular Product, Tech