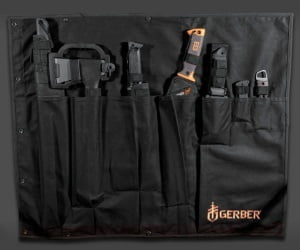 The apocalypse is coming! Prepere yourself with this apocalypse survival kit so you can defend yourself against zombies, gangs and other hostiles when the day has come! NB! No longer available.
As any geek, you know that the apocalypse WILL come. And to defend yourself against the zombies you will need some serious weapons which delivers the extra punch/knockback. And with this awesome apocalypse survival kit, there is no problem to keep the zombies away!
You can for example use the Camp Axe II high performance axe to eliminate the "brute" zombie and the Gator Machete Pro to eliminate the "creeper" zombie. So there are plenty of weapons to choose from! In total 7 different weapons for any situation:
- Three knives: Gerber Epic, Gerber LMF II Infantry and the Gerber DMF Folder knife
- Bear Grylls Survival Parang
- Gerber Camp Axe II High Performance axe
- Two machetes: Gerber Gator Machete Pro and the Gerber Gator Machete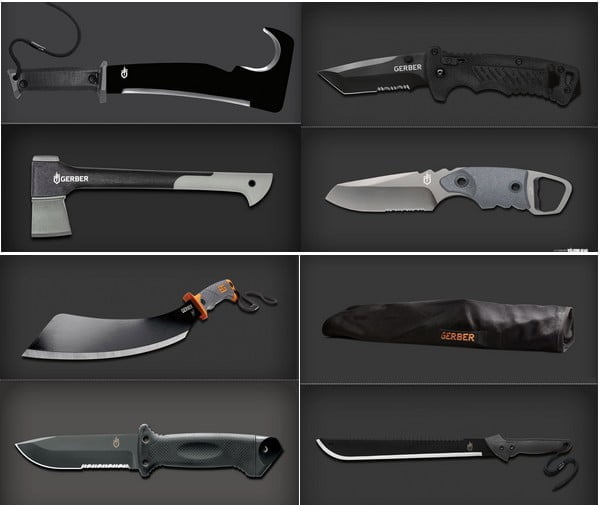 The canvas carrying case with reinforced stitching is included.
So if you want to prepare yourself for the apocalypse, fight against the zombies and survive so you can rebuild the civilization and repopulate the earth when the apocalypse is over, then you will need this awesome survival kit!
It's an absolute must-have for the zombie takeover!
We go around the web looking for new cool geeky items to surprise you. Today we've found Apocalypse Survival Kit and we think it's awesome. So go ahead and check it out, and leave your comments and share it with your friends on Facebook, Twitter, Pinterest or Google+. If you do get this geeky gadget for yourself or as a present for someone else, tell us how you liked it, that would be awesome! :)
Categories: $200 to $500, All, All Prices, Knives, Tools & Survival