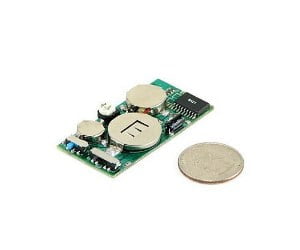 A little piece of hell to be unleashed upon your friends or enemies is what the Annoy-a-tron is. Why would you wish this upon anyone? Because you can, and it's geeky so it's ok.
The Annoy-a-tron is simply a little device that makes a beep sound at a high frequency every few minutes. The interval between beeps is random which makes it very difficult to locate the device.
Simply turn it on and high it somewhere to annoy someone to no end. The annoyance can last for weeks or months if you hide it well.
So simple and so evil...
We go around the web looking for new cool geeky items to surprise you. Today we've found Annoy-a-tron and we think it's awesome. So go ahead and check it out, and leave your comments and share it with your friends on Facebook, Twitter, Pinterest or Google+. If you do get this geeky gadget for yourself or as a present for someone else, tell us how you liked it, that would be awesome! :)
Categories: $1 to $25, All, All Prices, Other, Tech